If you were a fan of "Snakes & Ladders" growing up, you're going to love the UFS Kitchen Dash mobile game! All you have to do is download the "UFS Mobile" app, open the Kitchen Dash tab, buy and scan selected products, then roll the dice just like in the awesome childhood game. You stand to win the grand lucky draw prize and other great bonus prizes. This contest ends 31 January 2020, so hurry and join now!

$5,000 in prizes up for grabs!
UFS Kitchen Dash is peppered with prizes such as vouchers and giveaways, not to mention the grand lucky draw prize of 4D3N Perth trip for 2 worth $2,500!
Buy selected UFS products to get dice rolls, power ups and more
If you want to increase your chances of winning the grand lucky draw prize, buy the following products:
Each purchase gives you a free dice roll, a lucky draw chance and a power up. They'll bring you that much closer to winning, and each time you get to the last tile and complete the game, you get another lucky draw chance!
Check in every day to win even more prizes!
Not only can you win UFS Kitchen Dash prizes, we are giving away rewards when you check in with "UFS Mobile" app every day!
The prizes get bigger and better, so make sure you check in daily because counter resets to 0 if you miss a day.
Prizes: 150 UFS Webshop Points, $5 CapitaLand Vouchers, 1 pair of all-day GV Movie Vouchers, and $40 NETS FlashPay Card.
Contest ends 31 January 2020, so start checking in now!
Download the "UFS Mobile" app and start winning today
What are you waiting for? Get the "UFS Mobile" app!
Download the app from the App Store or Google Play


Start by buying these participating products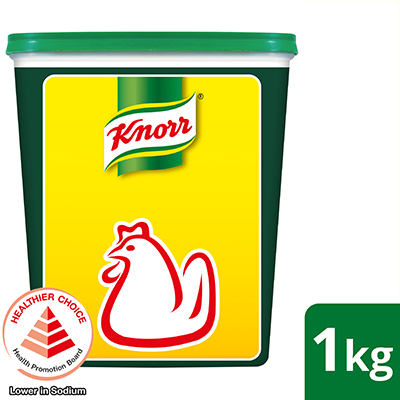 With an improved formulation using quality real chicken meat, Knorr Chicken Seasoning Powder gives 42% more chicken taste* and aroma to better enhance the taste of your dishes. Perfect for use in stir-fry, soup, sauce or marinade applications to deliver well-balanced chicken umami and aroma.
Find out more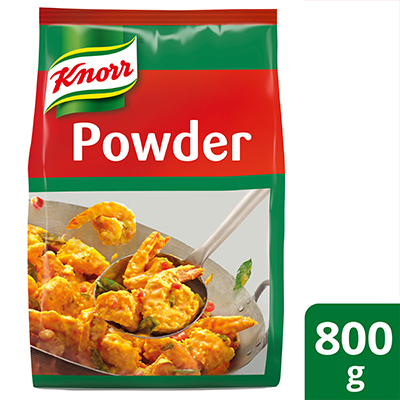 Knorr Golden Salted Egg Powder is a one-step dish base for salted egg dishes. We use real quality egg yolks and the latest drying technology to preserve their flavour, colour and aroma. Now, you can create scratch-quality salted egg dishes in just 1-step!
Find out more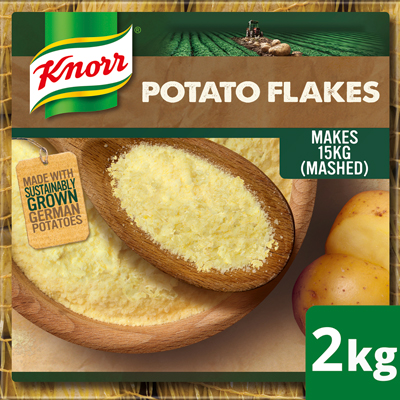 Knorr Potato Flakes offers a versatile, high-quality gluten-free potato base for chefs to work from. Made from sustainable high-quality German potato flakes, it is versatile for creating a variety of different dishes with ease, like creamy croquettes, herb and cheese potato mash or even to thicken a corn soup or as a pie topping.
Find out more