Roasted Pistachio Lemon Cake
When life gives you lemons, make this roasted pistachio lemon cake! The combination of crunchy pistachio crust, melt-in-your-mouth lemon cake and extra lemon zest sweet is guaranteed to make your diner's day much sweeter!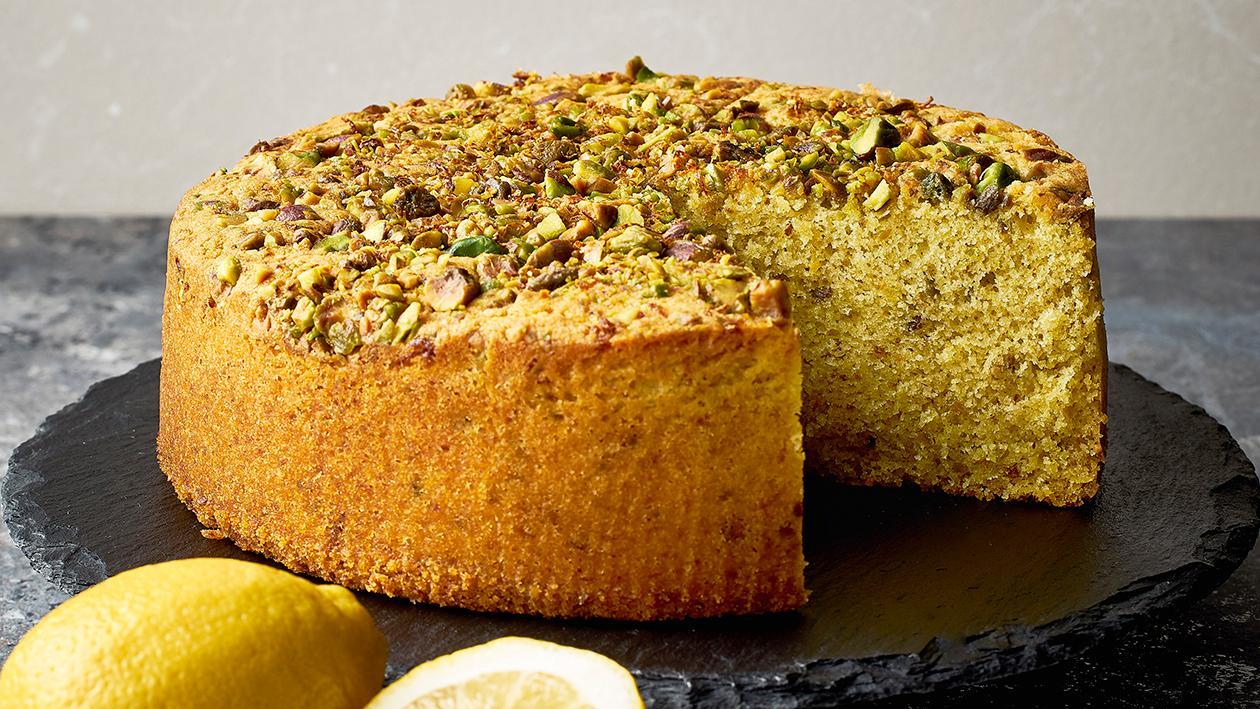 Ingredients
Roasted Pistachio Lemon Cake
Ground Pistachio, toasted

100 g

Large Lemon, obtain the zest

2 pc

Pistachio, roasted and chopped coarsely

25 g
Preparation
Roasted Pistachio Lemon Cake

Preheat oven to 160°C using top and bottom heat functions.
Part A: Sift self-raising flour and ground pistachio 3 times to get rid of impurities and aerate the flour.
In a separate bowl, combine egg yolks and vanilla extract.
In a mixer bowl fitted with paddle attachment, combine magarine with caster sugar.
Cream mixture until light in colour.
Add in the egg yolk mixture to emulsify.
Add in flour mixture, followed by full cream milk and lemon zest.
Set aside.
Part B: In a clean and dry mixing bowl, whip up egg whites and caster sugar to form a smooth and glossy meringue.
Gently and gradually, fold Part B into Part A with a spatula. Add in lemon juice and half of the lemon zest.
Transfer the batter into the prepared greased moulds, and sprinkle Part C and the balance of the lemon zest on top.
Bake for approximately 50 minutes.
Check for doneness using a skewer/cake tester.
It is done if the skewer comes out clean.