Since first appearing in restaurants and shopping malls across the island in the 90s and early 2000s, Japanese food has become a Singapore mainstay – remaining one of the most well-loved cuisines among Singaporean diners.
If you're looking to capitalise on this adoration of Japanese flavours and maximise the "umami appeal" of your dishes, this is a good place to start. In this article, we'll discuss some of the most popular Japanese food pairings around, and suggest how you can use them in your menu.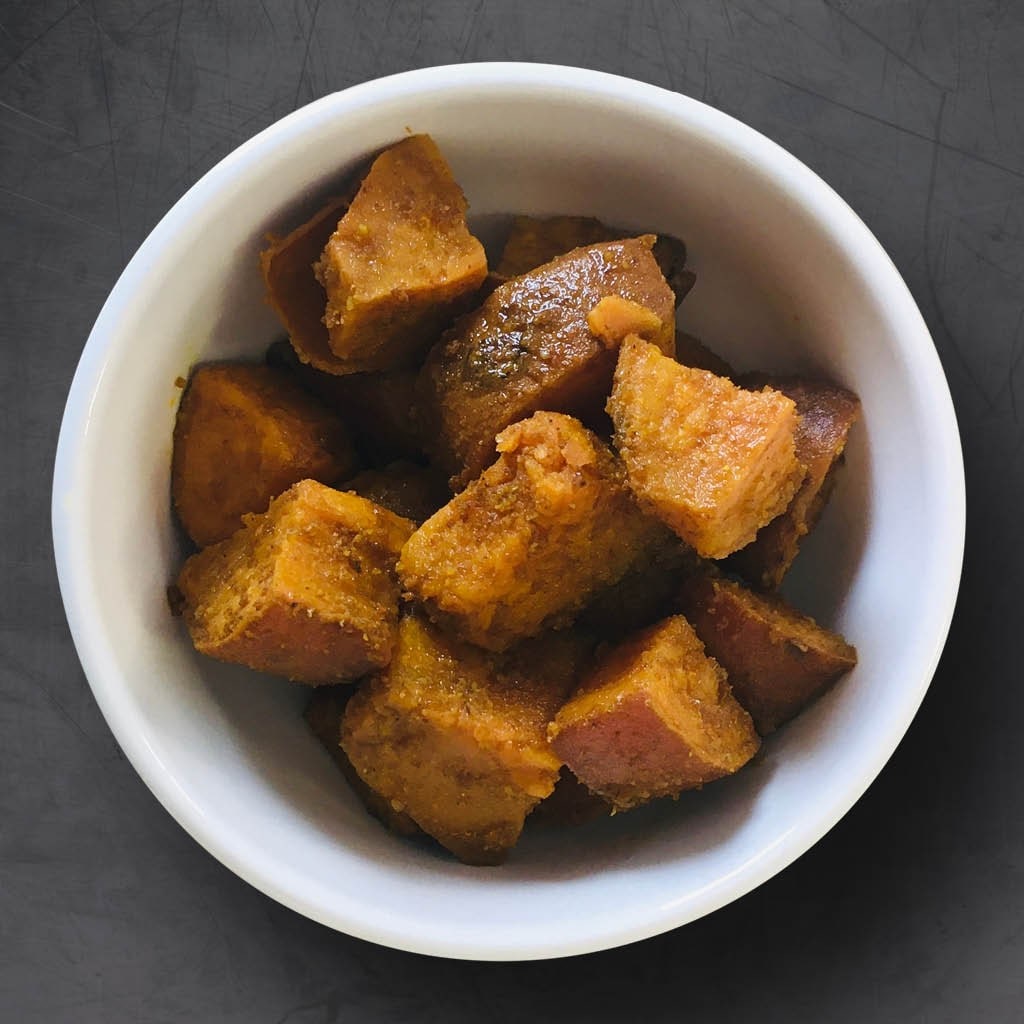 Sweet potato, miso, and yuzu
This combination of Japanese flavours contains three of the most "Japanese-y" ingredients you'll find in any ingredient list. And just seeing this trio in a dish's list of ingredients, should have fans of Japanese food salivating when they spot this in your menu.
The sweet potato is usually boiled, stream grilled or baked then served either cut or smashed, depending on the dish you're creating. Meanwhile, the umami from the miso and zest from the yuzu will make this dish a uniquely Japanese-tasting one.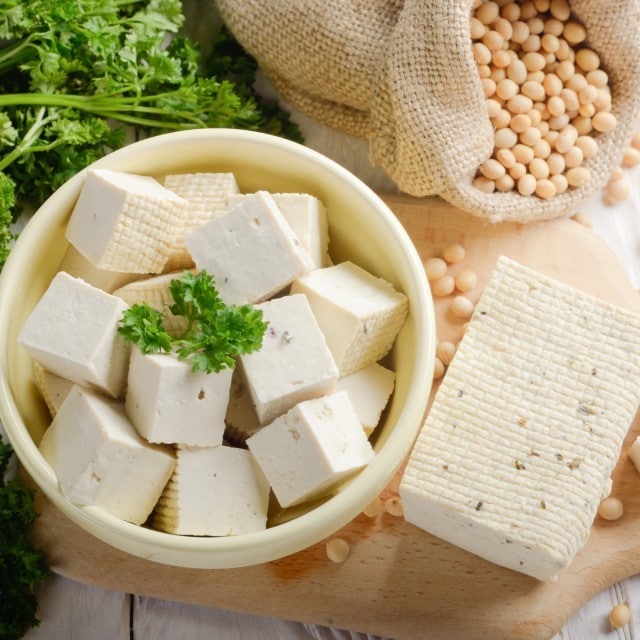 Tofu and bonito flakes
This combination is most often used to create hiyayakko (also known as chilled tofu), which is a typical Japanese summer dish that's served with shallots, grated ginger, soy sauce, and garnished with appetising bonito flakes.
While hiyayakko is typically served as a dish on its own, you can get creative and use this recognisable Japanese flavour combination as a part of a main dish – possibly even as part of a Western meal to create a special "East meets West" appeal.
Miso and Szechuan peppercorns
Speaking of fusion food, what happens when you pair a Japanese favourite, miso, with a Chinese specialty, Szechuan peppercorns? You get a food pairing with lots of potential, as you can easily use the combination to create dishes like spicy miso ramen, Szechuan miso noodles, fiery miso dressing, and more!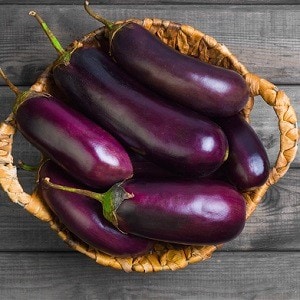 Eggplant, miso and cheddar
The Japanese flavour pairing of eggplant, topped with melted or grilled cheese, makes this an irresistible combination. Even better, you have options with how you present the eggplant, as it goes well either as a stir-fried dish or an aromatic chargrilled one – which will send fans of charred and burnt meals drooling!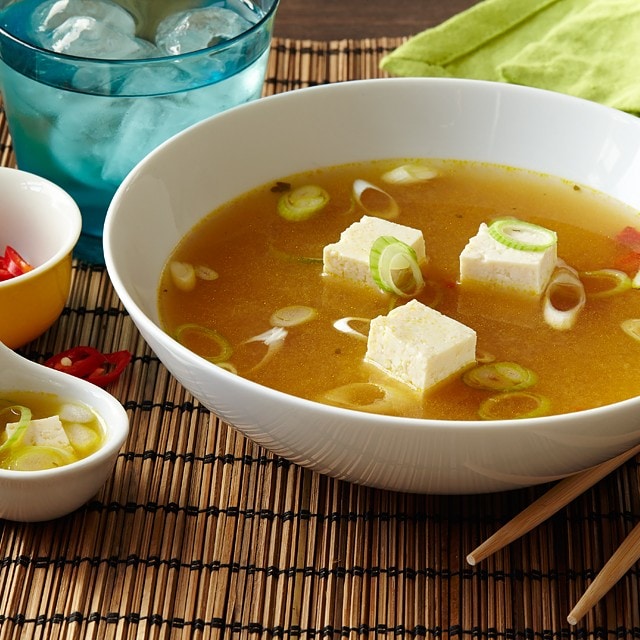 Miso and seaweed
Miso soup and seaweed is a traditional Japanese soup that's a must-have in any Japanese-inspired menu. Its secret lies in its simplicity and authenticity. Chefs appreciate how this soup can be prepared in as little as 10 minutes, while diners enjoy knowing exactly what to expect, every time, and savouring it. To complete this time-tested dish, add some tofu and bonito flakes.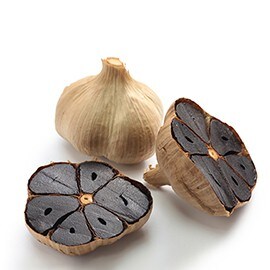 Miso and black garlic
One of our favourite uses for these two Japanese flavours is a miso black garlic sauce, which goes well with a variety of Asian dishes including fish, mushrooms, vegetables and rice.
This sweet, salty and umami sauce is on some levels, similar to soy sauce, except for its more flavourful profile. The best part is that you can use it to replace soy sauce in your existing recipes – making this an easy and effective way to create new and seasonal dishes to tempt your diners with.
Bacon and miso
By now, you've probably noticed that miso seems to go well with many ingredients, and that's true. Even when paired when bacon, a typically American staple, the umami flavour of miso lends a distinctly Japanese flavour to the dish.
One of the most common ways to use this combination is in a bacon miso soup, although you could showcase more flair and impress diners with innovative creations like miso-glazed bacon, bacon miso pasta or miso candy bacon.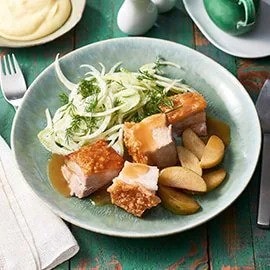 Apple, miso and pork
Ready to go wild with your flavour combinations? Try a mix of apples, miso and pork in your mains and appetisers for some uniquely savoury delights. Outside our borders, you'll find this pairing of ingredients in pancakes, pork chops, noodle dishes, soups, steamed buns, roasted pork recipes, and many more.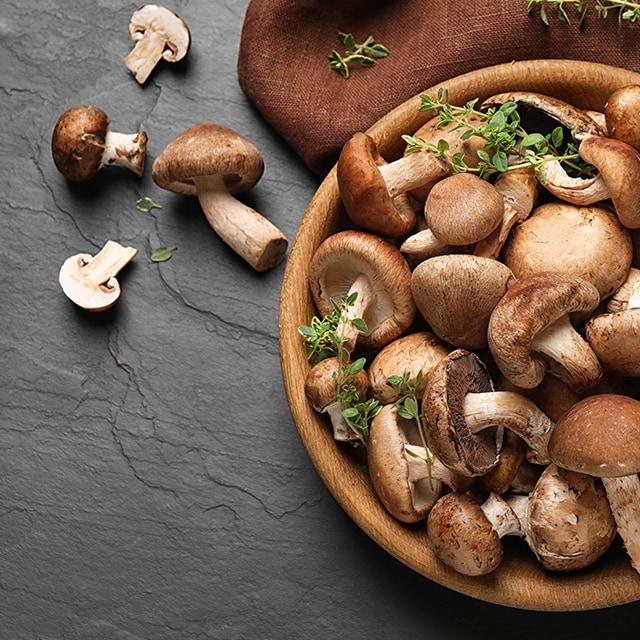 Mushrooms and arabiki sausage
Japanese-style Arabiki sausages are made from coarsely ground pork and other meats, and have a distinctive snap when chewed on. When paired with mushrooms, this duo complements a wide variety of dishes, from soupy noodles to spaghetti, fried rice, salads, and more – making this one of the most versatile combinations to "umami up" the existing dishes in your menu.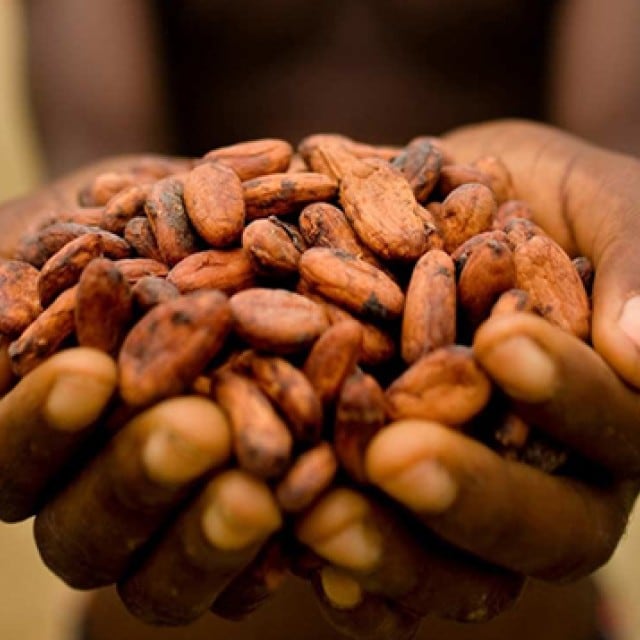 Chestnut and coffee
On their own, neither chestnuts nor coffee seem distinctively Japanese. But together, this flavour pairing is commonly found in Japanese-style desserts – and perhaps soon, your dessert menu too! Some ideas you can experiment with include coffee rolls with chestnuts, chestnut and coffee-flavoured cream puffs, chestnut coffee mochi, and others.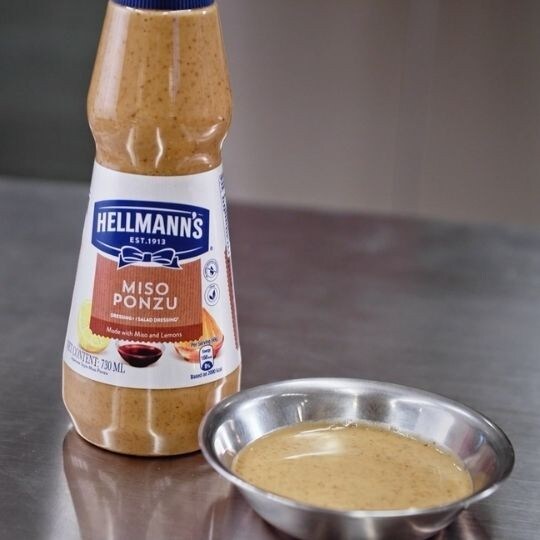 Hellmann's Miso Ponzu dressing and salads
Perhaps the simplest way to "umami-fy" a dish is to add a helping of Hellmann's Miso Ponzu dressing into it.
Made with miso, soy sauce and lemon, this dressing goes exceptionally well with salads as it adds a blend of umami, saltiness and citrusy zest to your salads, amplifying its taste and appealing – a guaranteed way to delight diners who are fans of Japanese flavours! 
Perfect Pairings: Transform Your Dishes with Unique and Exciting Flavours
Stand out from the competition and appeal to more diners! By mastering the different flavour pairings, you can transform your dishes by infusing unique and exciting flavours into them. We also showcase several recipes using ingredients that are quick to make while delivering on flavour!
Download