1. Salads and Dressings
In this video, you'll learn the essential elements involved in making salads. Salad leaves are just one part of the dish - using salad dressings that bring the flavours together is key, as is knowing how to plate a salad. Our chef also explains why salads are a great for upselling and incorporating seasonal ingredients.
2. Waste Management
Find out what to put in a salad to cut down on wastage, using leftover ingredients from the kitchen. Our chef shares his tips on how to get the most out of your ingredients, from which ingredients can be repurposed to how to pickle ingredients to add to your salads.
3. Beetroot Salad
Did you know you can use leftover egg whites to salt bake vegetables? In this video, you'll find out how to make a beetroot salad where nothing goes to waste. Our chef also shares useful tips on ways to stop colour contimination from the beetroot ruining the look of your dish.
4. Panzanella Salad
This video will teach you how to make a salad that's vibrant and rustic, using an unexpected ingredient: stale bread. Our chef's tips will give you all the pointers you need for making the perfect moonrock croutons, as well as pointers on how to keep them crunchy. You'll also learn how to plate a salad to make it look visually more exciting.
5.Cauliflower salad
Cauliflower is becoming increasingly popular as a meat alternative and makes a great addition to salads. In this video our chef shares his tips on how to make a cauliflower salad, from how to season and roast the cauliflower to how to plate a salad with warm ingredients. You'll also get tips on how to upsell salads on your menu by adding extras like fish to the dish.
6. Caesar Salad 3 ways
Caesar salad is one of the most famous restaurant salad recipes. Find out how to make caesar salad three different ways to meet different price points, time frames and customer needs. Our chef talks through what is in a restaurant Caesar salad and alternative ways of making the same dish, without taking away from the core flavours customers expect.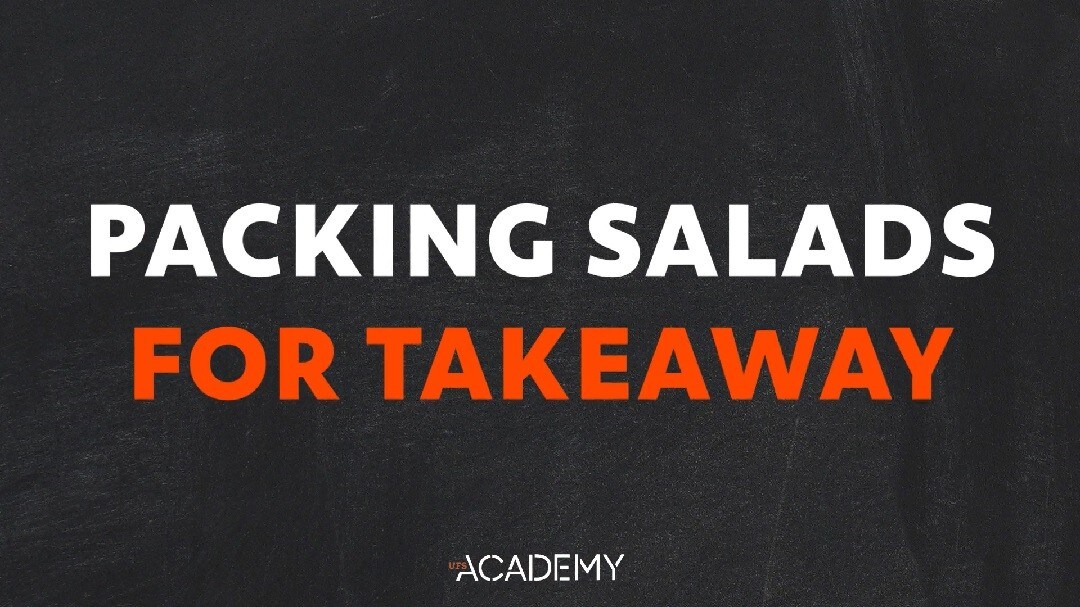 7. Packing salads for takeaway
Considering offering a salad delivery service? Altering recipes for takeaway format is important for ensuring you're delivering a quality dish at home. Our chef shares how to select the best takeaway packaging for salad and why it's usually a good idea to store dressings on the side.