"Cae-zza" Caesar Pizza
Why have it delivered, when you can have your pizza piping hot and fresh out from your own oven?  So simple to prepare, this recipe is a must for when you have friends over for a meal!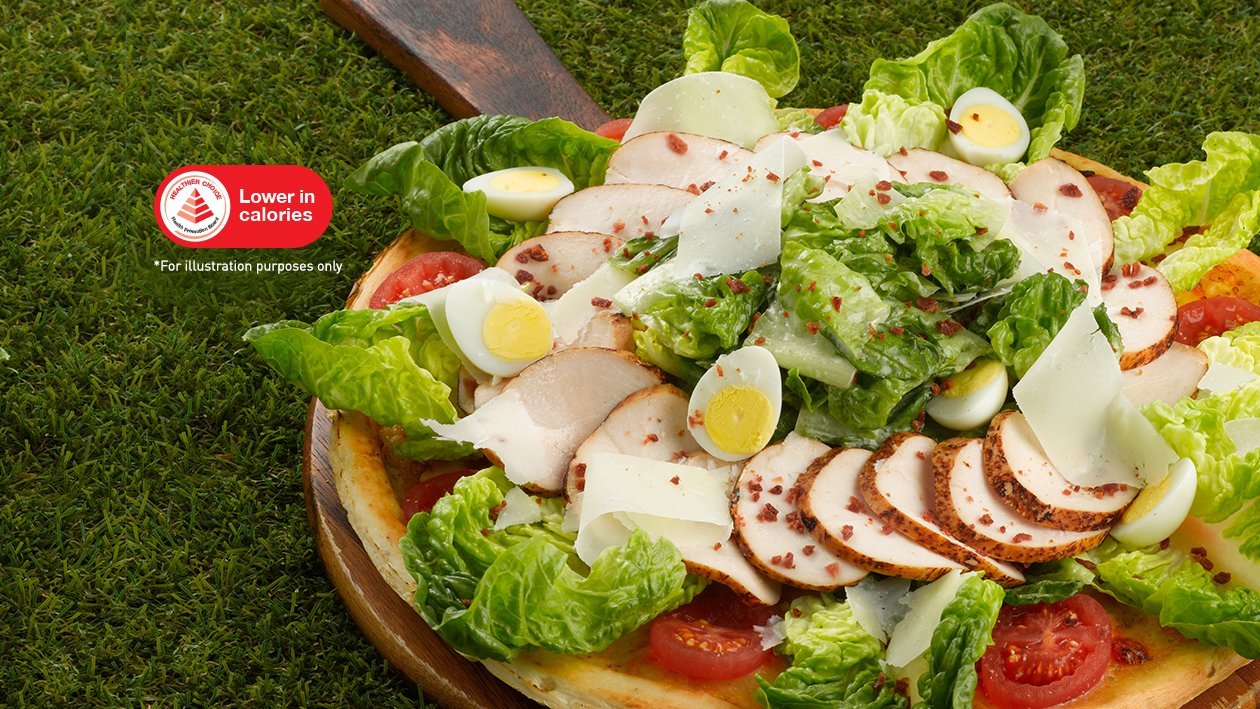 Ingredients
"Cae-zza" Caesar Pizza
Pizza base (par-baked) 12 inch

1 pc

Mozerella Cheese, Shredded

50 g

Roasted Chicken Breast (Skinless)

320 g

Parmesan Cheese, thinly sliced

30 g
Preparation
"Cae-zza" Caesar Pizza

Spread Best Foods Caesar Dressing on top of pizza base evenly.
Sprinkle mozzarella cheese over it and bake in oven at 200°C for 7 minutes.
Once cooked and brown, remove from oven.
Garnish pizza with topping and ready to serve.