Caesar Salad with Sardines & Chicken
Packed with protein and topped with a creamy Caesar dressing, this nutrient-dense Caesar salad makes the perfect starter or a healthy and hearty meal for those who can't get away from the desk during lunch hour.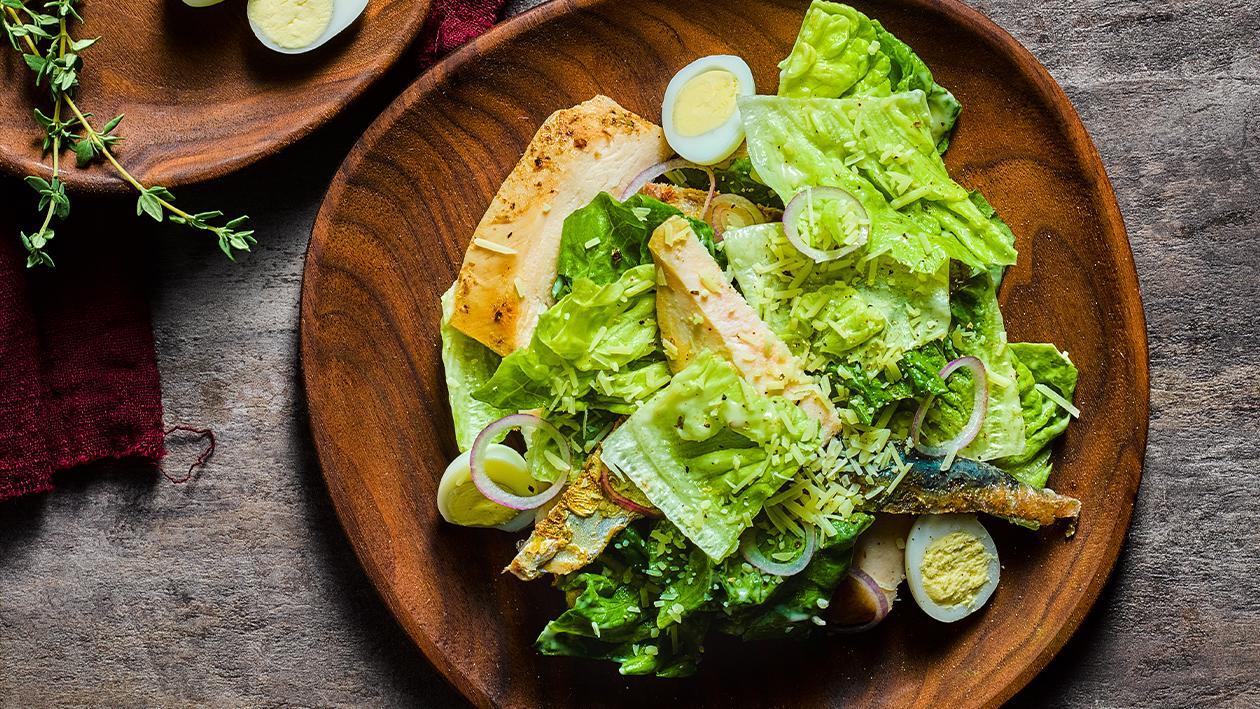 Ingredients
Pan Seared Chicken
Before Serving
Quail Eggs, cooked, peeled

10 pc

Sardines Fillets, grilled on skin side

400 g

Romaine Salad, washed

500 g
Preparation
Pan Seared Chicken

Marinate chicken breast with thyme, rosemary and garlic for 2hrs.
Pan sear chicken breast till golden brown on each side.
Finish off in a preheated oven at 180°C for 8mins.
After which, remove from oven and rest chicken before slicing.

Before Serving

Prep salad accordingly, half the quail eggs, slice the sardine fillets.
Plate all ingredient in a salad bowl and dress Caesar Dressing over it.
Garnish with red onion slices and parmesan cheese.