Chicken Shepherd's Pie
Chicken Shepherd's Tart brings back fond memories of lazy Sundays with the family. Bake up some nostalgia with the perfect comfort food that works wonders with savoury chicken and a good potato mix.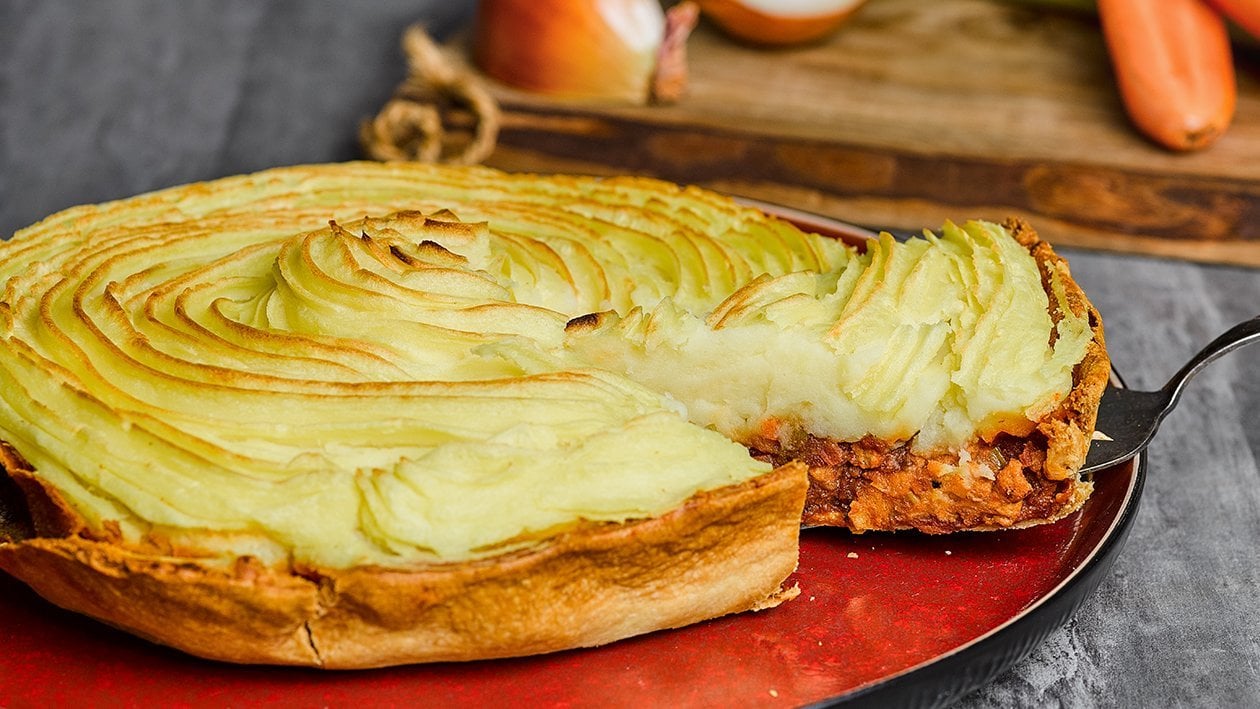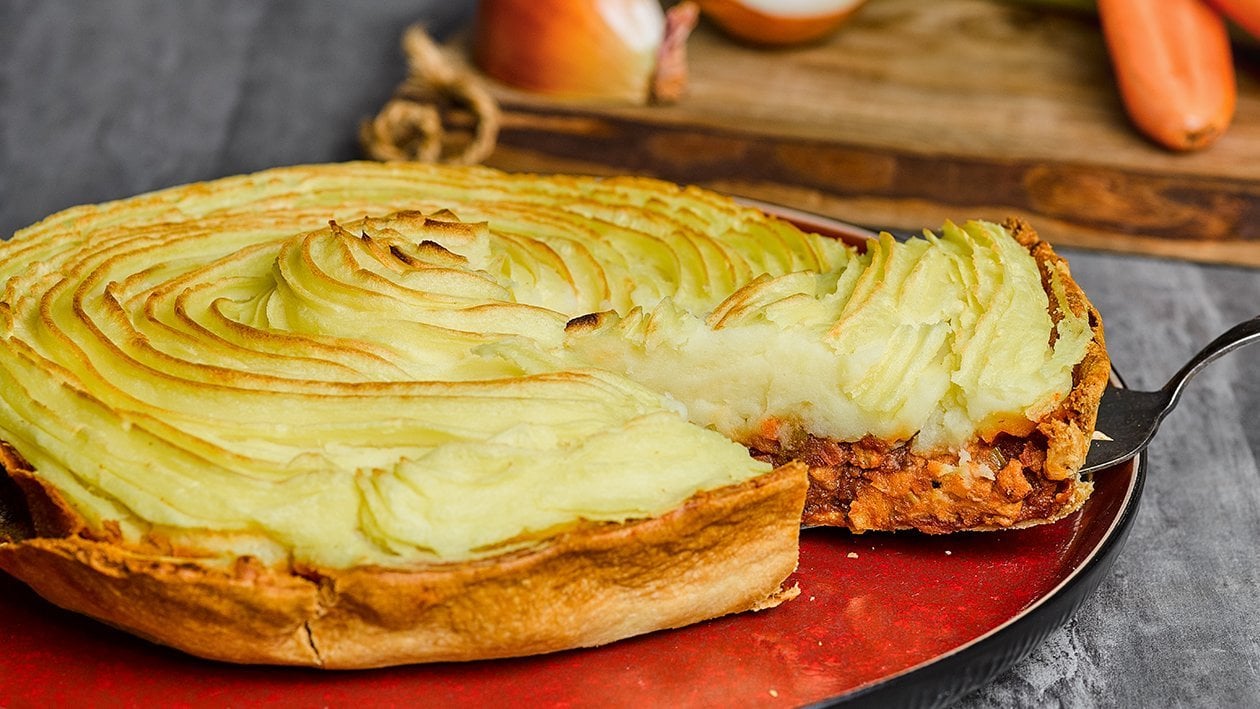 Ingredients
Filling
Chicken Gravy
Mashed Potato
Before Serving
Short Crust Pastry, 8 inch diameter, Par-Baked

1.0 pc
Preparation
Filling

Heat up pan, melt butter, sweat onion, carrot and leek till light brown.
Add in minced chicken and sauté well.
Set aside for later use.

Chicken Gravy

Heat up water in stock pot.
Slowly whisk in Knorr Chicken Gravy Mix.
Bring to boil and simmer for 5mins.
Fold in filling to chicken gravy.
Set aside for later use.

Mashed Potato

Heat up water, milk and salt in a pot.
Add in Knorr Potato Flakes and cook it at low heat.
Stir till smooth.
Set aside for later use.

Before Serving

Fill par baked short crust pastry with chicken filling, pipe mashed potato on top of filling.
Baked tarts in a preheated oven at 180°C for 7mins till light brown crust is formed.
Ready to serve.