Chilli Crab Dip with Mantou
An iconic Singapore dish you can now easily dip into from the convenience of your home. An easy dish to whip up, this Chilli Crab Dip is best mopped up with fried pillowy mantou buns.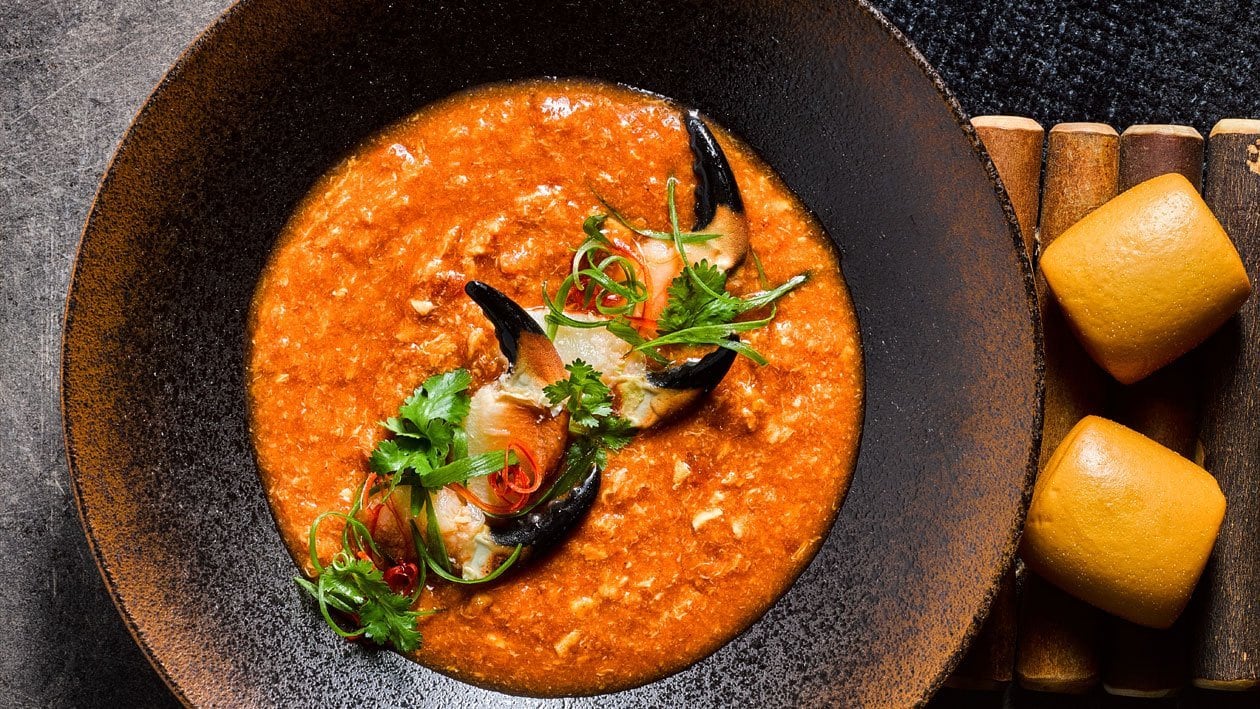 Ingredients
Chilli Crab Dip
Condiments
Mantou, steamed, Deep fried

20.0 pc
Preparation
Chilli Crab Dip

Heat up pot with oil, stir fry chopped garlic and ginger till fragrant.
Add in sambal, stir fry till caramelised.
Add in Pronto Tomato Sauce and bring to boil.
Add in oyster sauce, sugar, vinegar and ketchup and let it simmer for 10mins.
Fold in crab meat, let it simmer for 2 mins.
Lastly fold in egg wash.

Condiments

Heat up deep fryer and deep fry mantou to golden brown.
Remove seeds from red chilli, thinly slice and soak in ice water.
Diagonally, thinly slice spring onions and soak in ice water.
Once garnish is curled up, strain and pat dry.

Before Serving

Fill serving bowl with chilli crab dip.
Serve with fried mantou.
Garnish with chilli, spring onions and coriander.
Ready to serve.