Crab Cakes with Louisiana Remoulade
Crabby and crusty is how a real crab cake should be, and this one with a Cajun kick works like magic. Dip it in creamy Louisiana Remoulade to elevate the crab cakes to new heights.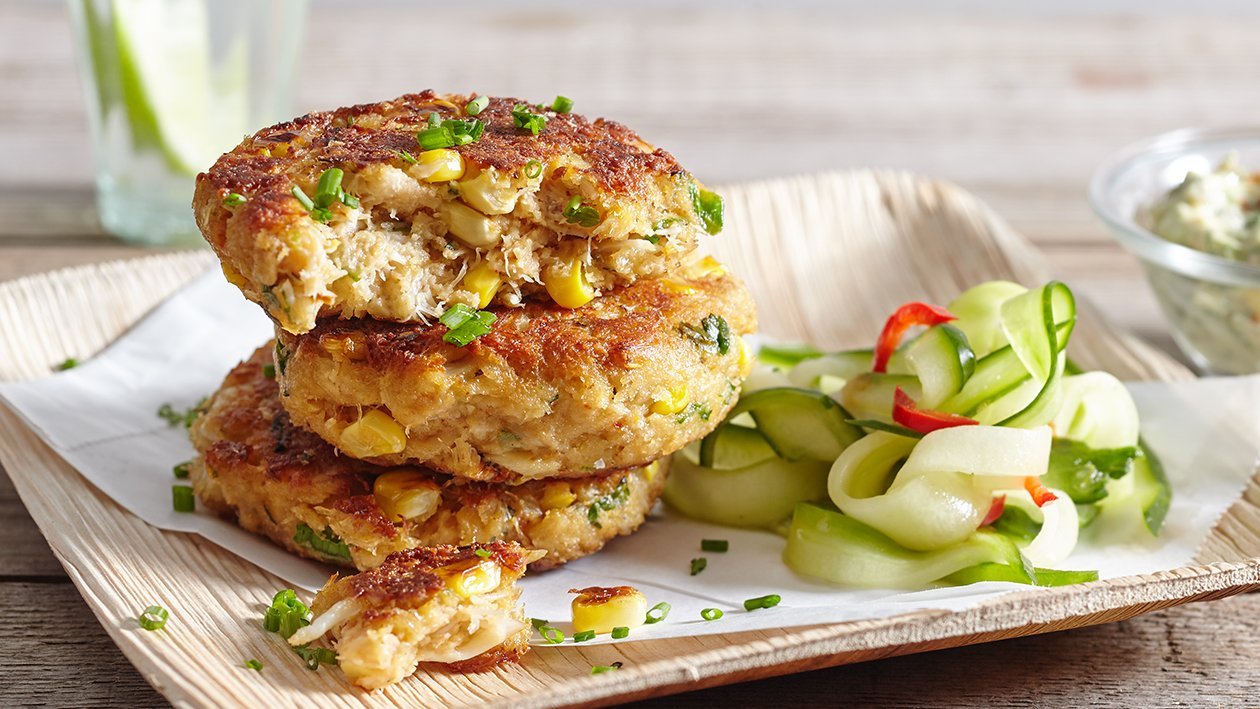 Ingredients
Crab Cakes with Louisiana Remoulade
Crab Cake
Corn Kernels
/g
100.0 g
0%
Garlic, chopped
/g
10.0 g
0%
Spring Onions
/g
20.0 g
0%
Cayenne Pepper
/g
20.0 g
0%
Panko Bread Crumbs
/g
100.0 g
0%
Best Foods Real Mayonnaise 3L
/ml
100.0 ml
0%
Crab Cake
Panko Bread Crumbs

100.0 g
Preparation
Crab Cake

Mix crab meat with corn kernels.
Add in chopped garlic and spring onions.
Season with cayenne and Knorr Aromat Seasoning.
Add in mayonnaise and egg.
Lastly, fold in bread crumbs.
Let it chill in the chiller for 1 hour before moulding into desired shape.

Louisiana Remoulade

In a mixing bowl, mix well all ingredients – Real Mayonnaise, BBQ Sauce, capers, chives, cayenne powder – together.
Transfer it into condiment bowl or shooter glass.

Before Serving

In a non-stick pan, heat up oil and shallow fry the crab cakes till golden brown and crispy.
Sprinkle chopped chives over crab cake and pat dry excess fats.
Plate and assemble with remoulade dressing.
Ready to serve.