Crispy Cod Brandade
Looking for a French canapé to impress your guests? Look no further with this fuss-free recipe of tender, juicy cod chunks perfect for any occasion.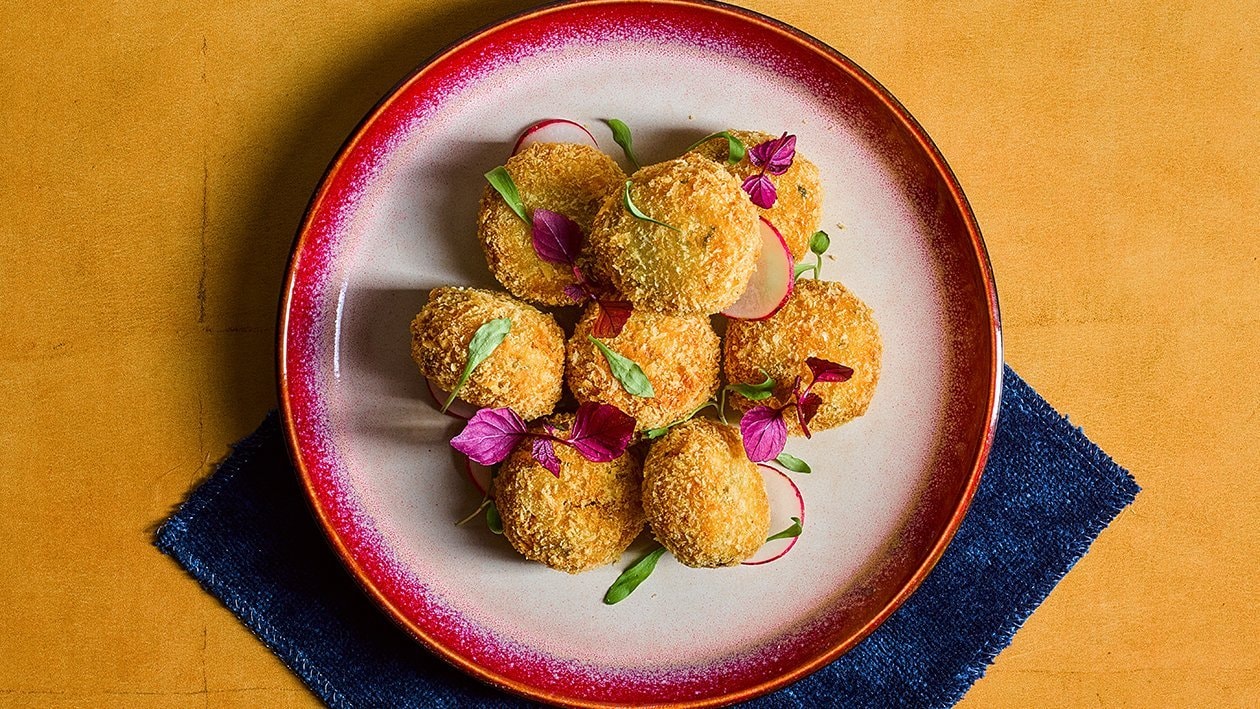 Ingredients
Mashed Potato
Filling
Before Serving
Preparation
Mashed Potato

Heat up water, milk and salt in a pot.
Add in Knorr Potato Flakes and cook it at low heat.
Stir mixture till smooth.
Set aside for later use.

Filling

Heat up sauté pan, melt butter, sweat leeks till soft, then add in cod fish and cook further.
Deglaze pan with white wine and mix in the mashed potato mixture. Allow it to cool.

Before Serving

Portion mixture into 25gm balls and coat it with flour, egg wash and lastly, bread crumbs.
Deep fry at 180˚C till golden brown.
Garnish with shiso cress and sliced red radish before serving.