Double Boil Arrowroot, Fish Head, Chrysanthemum & 'Go Ji' Soup
Healthy soups are a staple of Chinese cuisine, and this soup combines a variety of ingredients that are well-known among the Chinese for their immunity boosting properties - arrowhead, fish, chrysanthemum and goji berries.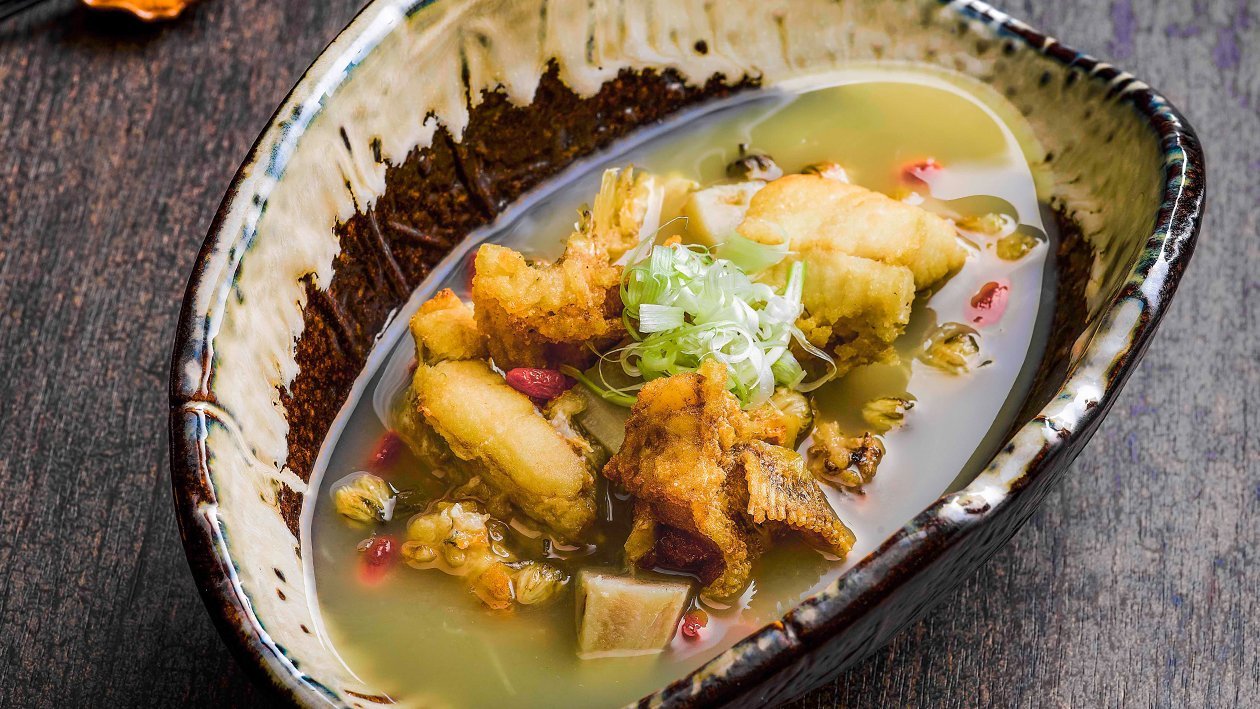 Ingredients
Song Fish
Song Fish Head, Chopped in 3cm

1200 g
Soup Base
Arrowroot, cut in 0.5cm

400 g

Chrysanthemum, soaked & pat dry

20 g
Before serving
Go ji (wolfberries), soaked & pat dry

15 g
Preparation
Song Fish

Heat up corn oil in wok, deep fried fish head until golden brown.
Set aside for later use.

Soup Base

Bring water to boil and add in all ingredient with lid bring to boil for 15 mins.
Let it simmer for another 35 mins.
Add in seasoning, and simmer for another 10 mins.

Before serving

Portion soup to soup bowl, garish with coriander leaf and go ji.
Ready to serve.