Double Boiled Sakura Chicken with Chinese Herbs
Need some warm comfort on a cold, rainy day? Brew the perfect remedy with this double-boiled chicken soup with Chinese herbs. Talk about chicken soup for the soul!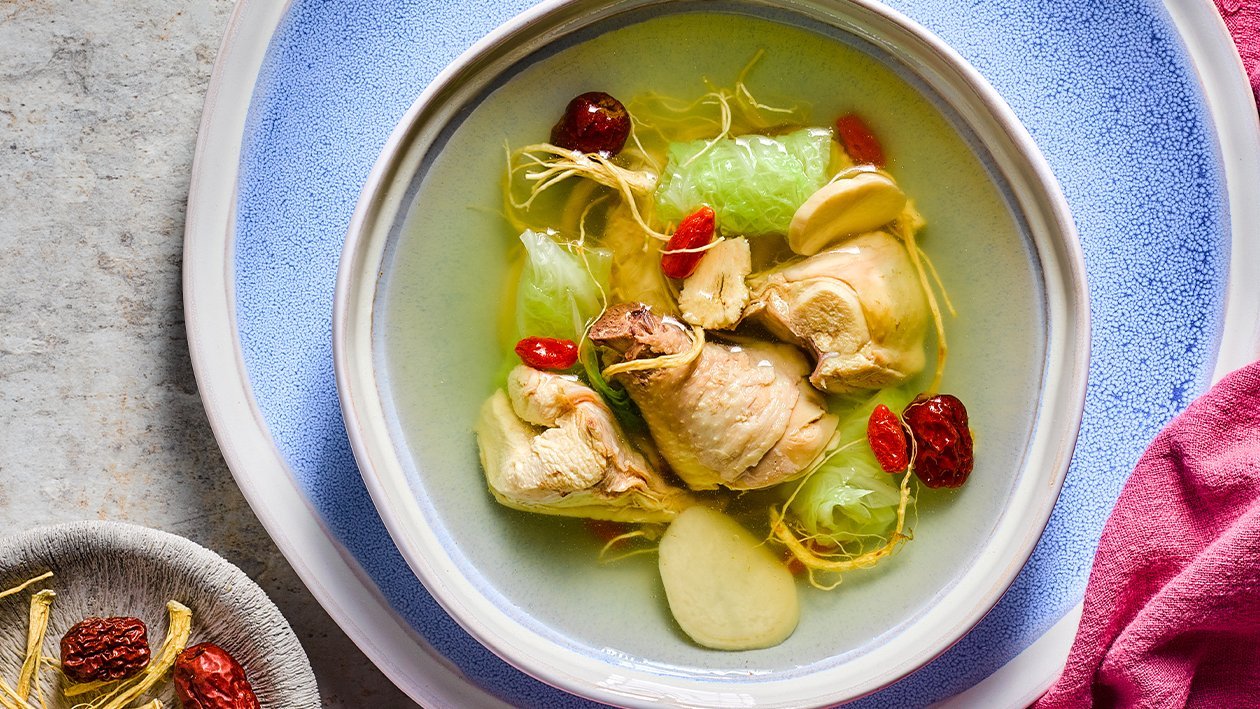 Ingredients
Stock Base
Condiments
Sakura Chicken, large chunks

1200 g

American Ginseng, soaked

45 g

Red Dates, pitted, soaked

10 g

Chinese Wolfberry, soaked

5 g

Angelica Root, soaked

10 g

Chinese Cabbage, sliced

300 g

King Oyster Mushroom, sliced

100 g
Before Serving
Hua Tiao Chinese wine

50 ml
Preparation
Stock Base

Heat up water in stock pot.
Add in Basic Stock Reduction, Concentrated Scallop Bouillon and simmer for 5mins.
Set aside for later use.

Condiments

Blanch and rinse Sakura chicken. Set aside.
Prep all other ingredients – American ginseng, red dates, Chinese wolfberries, angelica root, Chinese cabbage, king oyster mushrooms – accordingly.

Before Serving

Add all ingredients and stock base into a large ceramic/porcelain soup pot.
Double boil in steamer for 3hrs.
Add in hua tiao wine before serving.