Double Pork Rib, Black Garlic, Cordyceps, Radix & Red Dates Soup
Chinese soups are known for their herbal properties, and this double boiled soup is no exception as black garlic, cordyceps, radix and red dates are popular among health-conscious diners for their nutritional values and health benefits.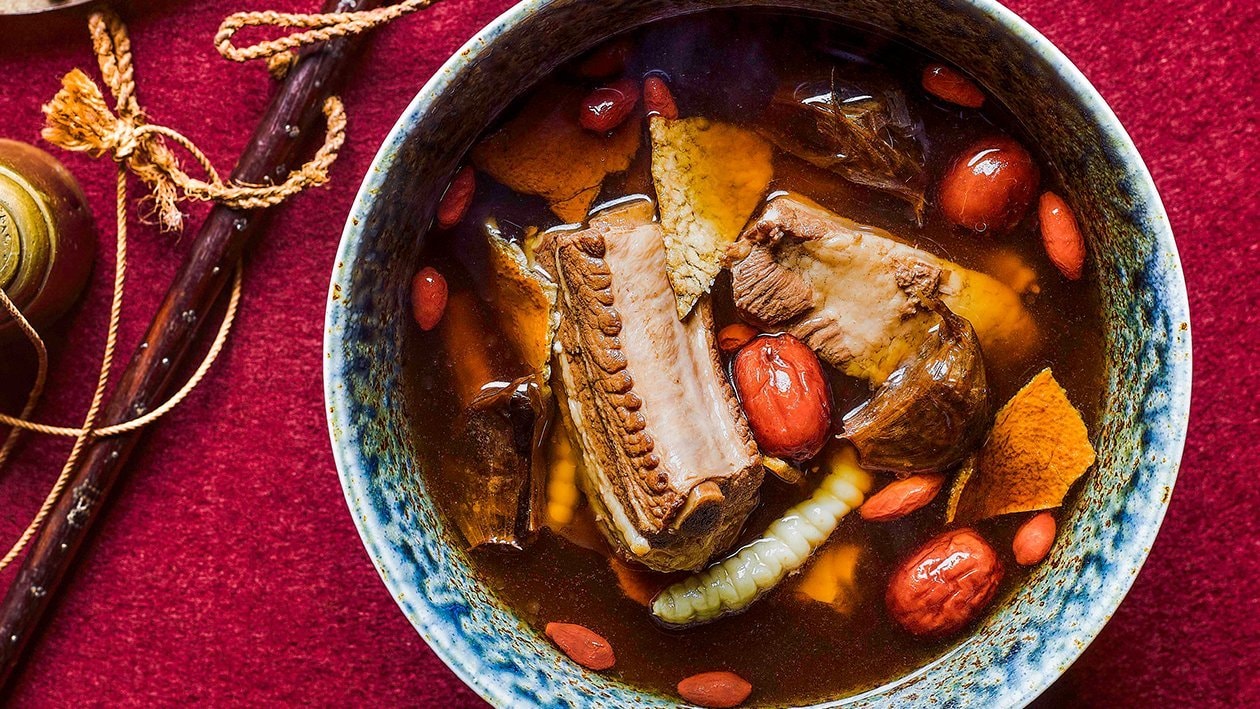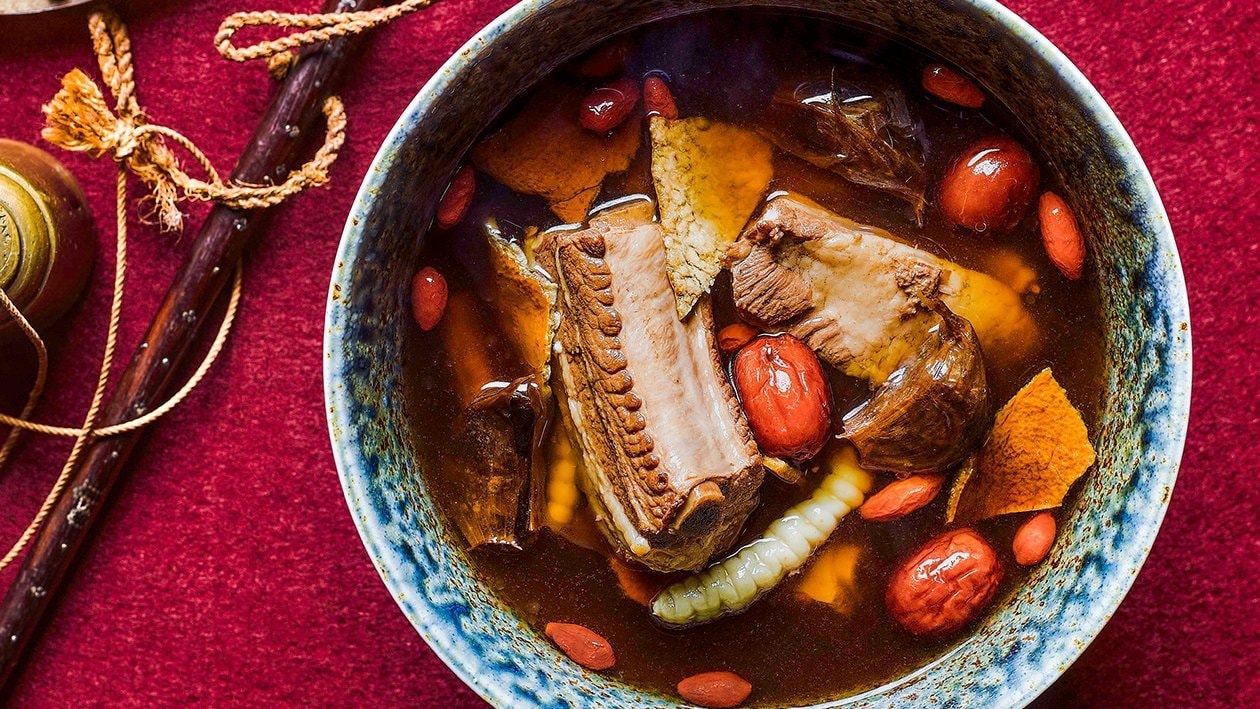 Ingredients
Pork Ribs
Pork Ribs, chopped 2cm

1000.0 g
Soup Base
Before Serving
Goji berries, soaked & pat dry

5.0 g
Preparation
Pork Ribs

Heat up a pot water, blanch the pork ribs and soak in cold water.
Set aside for later use.

Soup Base

Pre-heat steamer and add in all ingredients into soup pot.
Steam for 1 hour 30 minutes.
Add in seasoning and steam for another 30 minutes

Before Serving

Transfer to soup bowl, garish with goji berries.
Ready to serve.