French Onion Soup With Cheese Puff
Offer this pairing to your diners as a starter, or as a light snack between mealtimes. This combination works exceptionally well, as the beautifully caramelised taste of French onion soup complements the light, buttery texture of cheese puffs.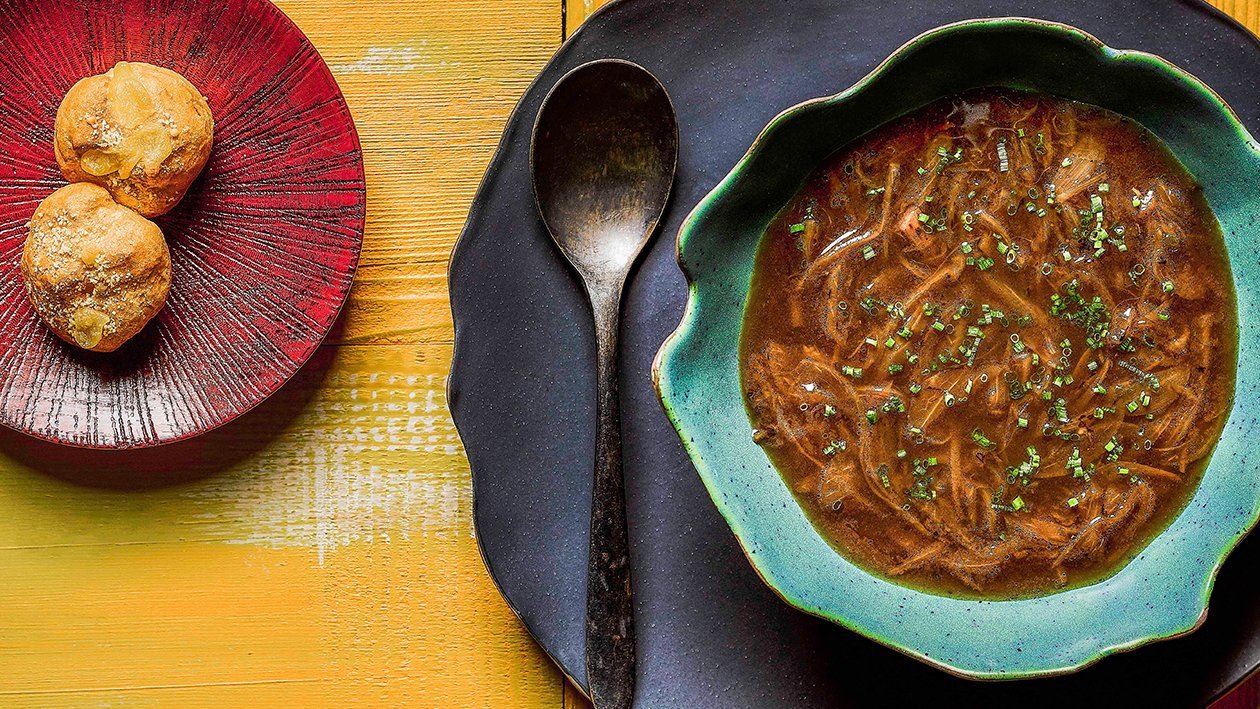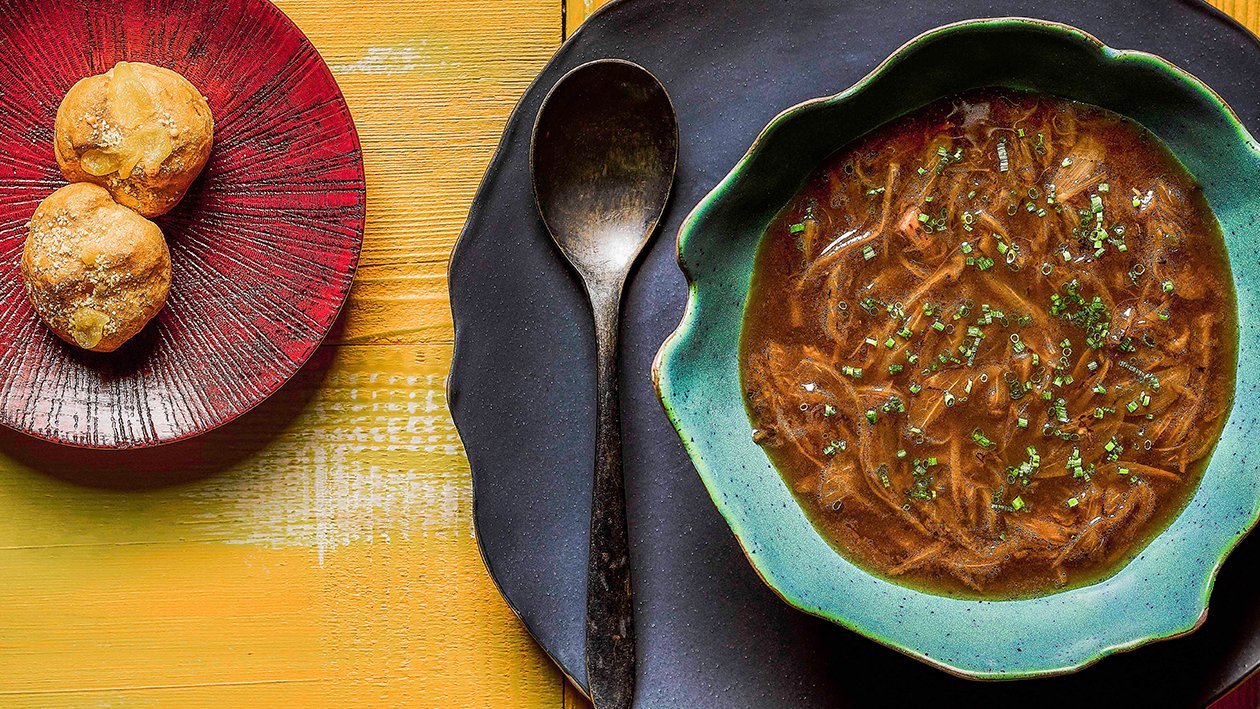 Ingredients
French Onion Soup
Unsalted Butter, soften

40.0 g
Cheese Puff
Puff Pastry, cut 5cm by 1cm

10.0 g

Egg, beaten for brushing

1.0 pc

Parmesan Cheese, grated

30.0 g
Before Serving
Preparation
French Onion Soup

In a pot of water, add in Knorr beef stock base and bring to boil.
Set aside for later use.
In a soup pot, melt butter and caramelize onion until sweet and soft.
Add in wine and reduce it to half.
Add in beef stock, herbs bring to boil and let it simmer for 20 minutes.

Cheese Puff

Preheat oven to 200°C.
Lay the puff pastry in a baking tray. Bake for 6 minutes.
Apply egg wash and sprinkle parmesan cheese onto the puff.
Let it bake for another 2 minutes.
Set aside.

Before Serving

Heat up the soup, transfer to a serving bowl.
Garnish with chopped parsley and cheese puff.
Ready to serve it.