Marshmallow Pillow
The comforting notes of vanilla make this drink popular with children.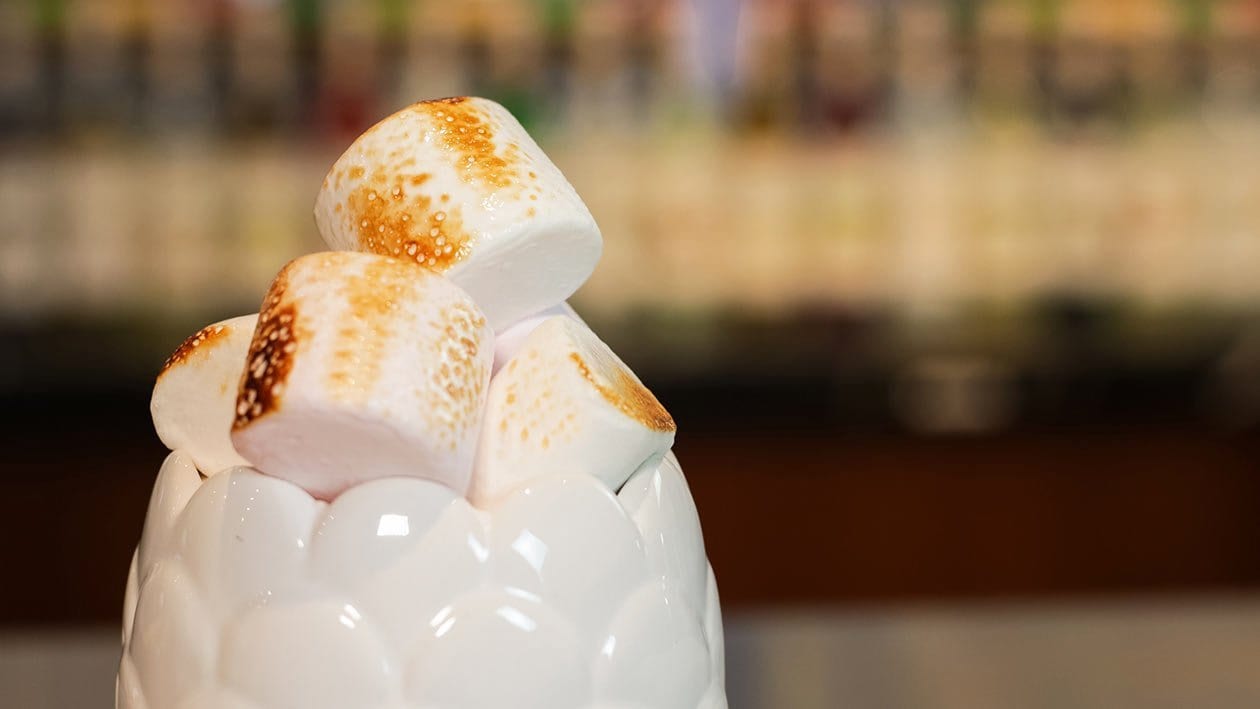 Ingredients
Preparation
Monin Macaron Syrup

15.0 ml

LIPTON Sir Thomas Lipton English Breakfast 25x2.4g

100.0 ml
Preparation
Preparation

Pre-brew tea - 1 tea bag in 200ml of boiling water for 4-5 mins. Set aside.
Combine 100ml of pre-brewed tea and all other ingredients in a milk pitcher.
Froth until mixture is hot.
Serve in a glass. Add marshmallow toppings and blowtorch it for nice glaze.