Mashed Potato with Toasted Nuts
All the flavours you need for a truly mouth-watering mashed potato is at your fingertips with Knorr. Sprinkle a handful of chopped toasted nuts into the mix and voila, you won't want your mash any other way!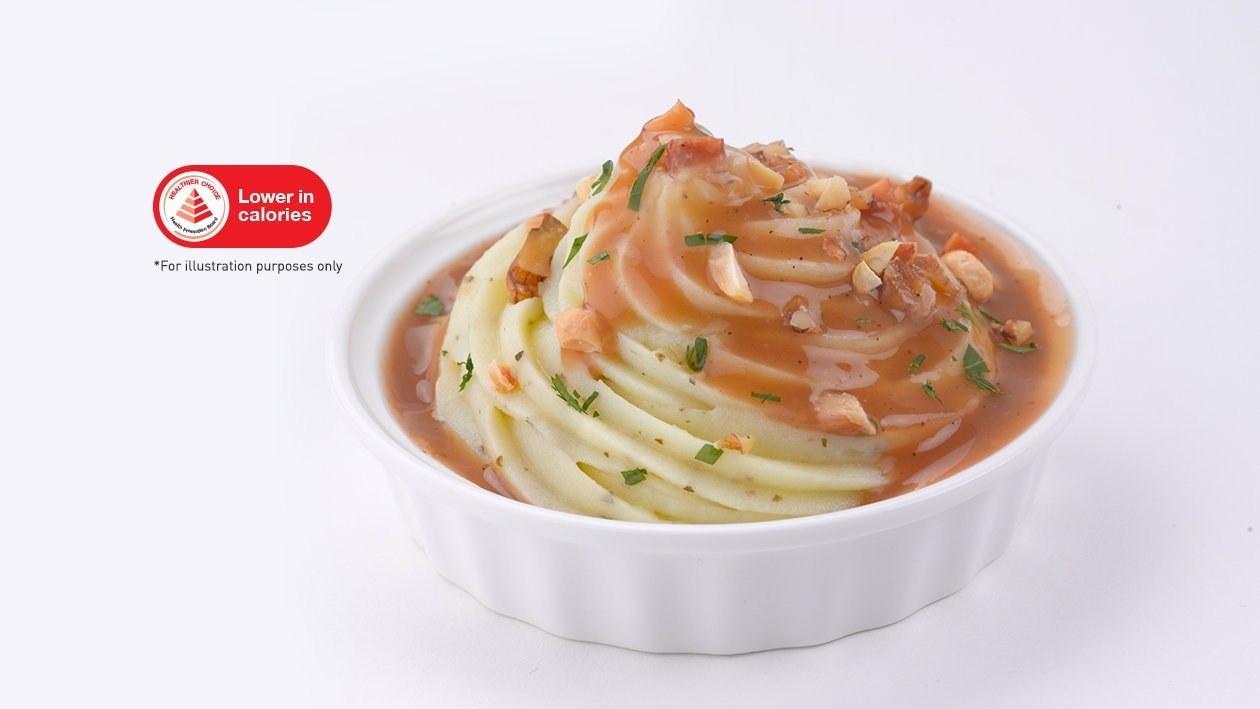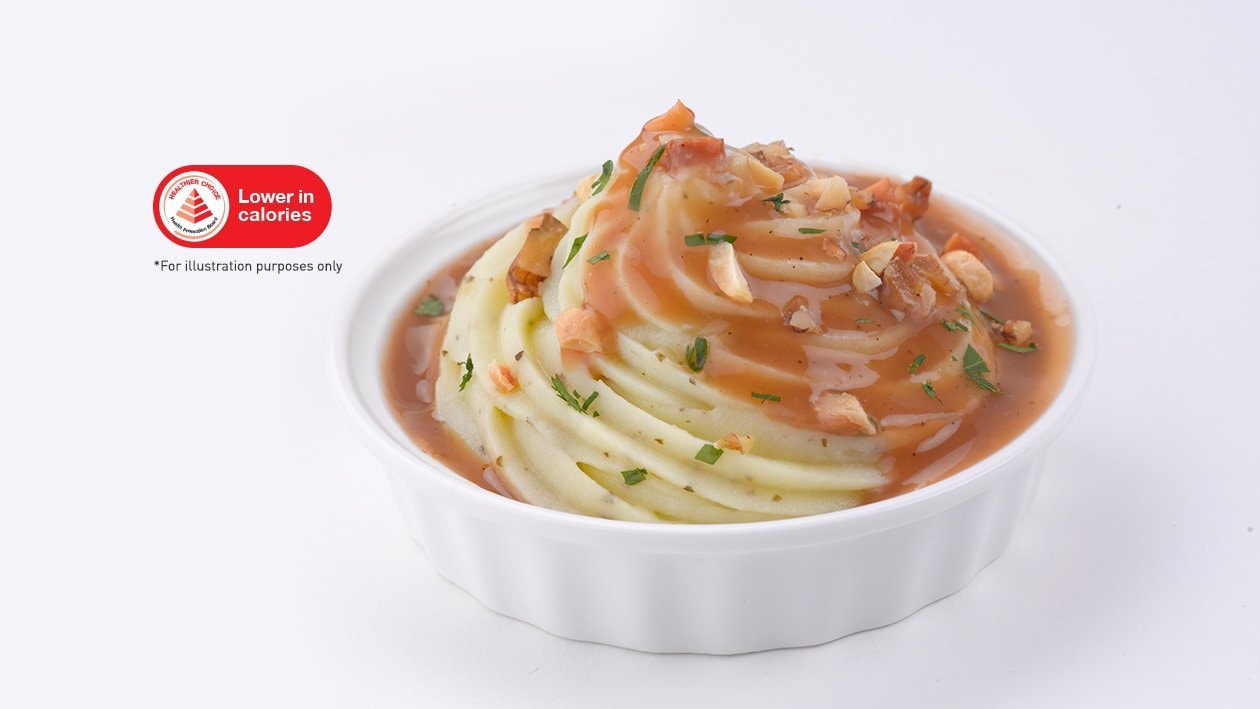 Ingredients
Mashed Potato
Gravy
To serve
Assorted toasted nuts, chopped

75.0 g
Preparation
Mashed Potato

Heat up water and milk in a pot. Do not boil. Add Knorr Potato Flakes and whisk well until mashed potato is ready.
Mix in Knorr Pesto Herb Paste and Knorr Black Pepper Sauce.

Gravy

Heat water in a separate pot. Add Knorr Chicken Gravy Mix.
Once sauce thickens, pour the gravy over the mashed potato.

To serve

Garnish with chopped nuts.