Mushrooms and Glass Noodles in Chicken Soup
When a craving for chicken noodle soup hits, give this easy recipe a try. All you need is a few easy-to-find ingredients and you'll be cooking up a delectable all-time favourite in less than 30 minutes.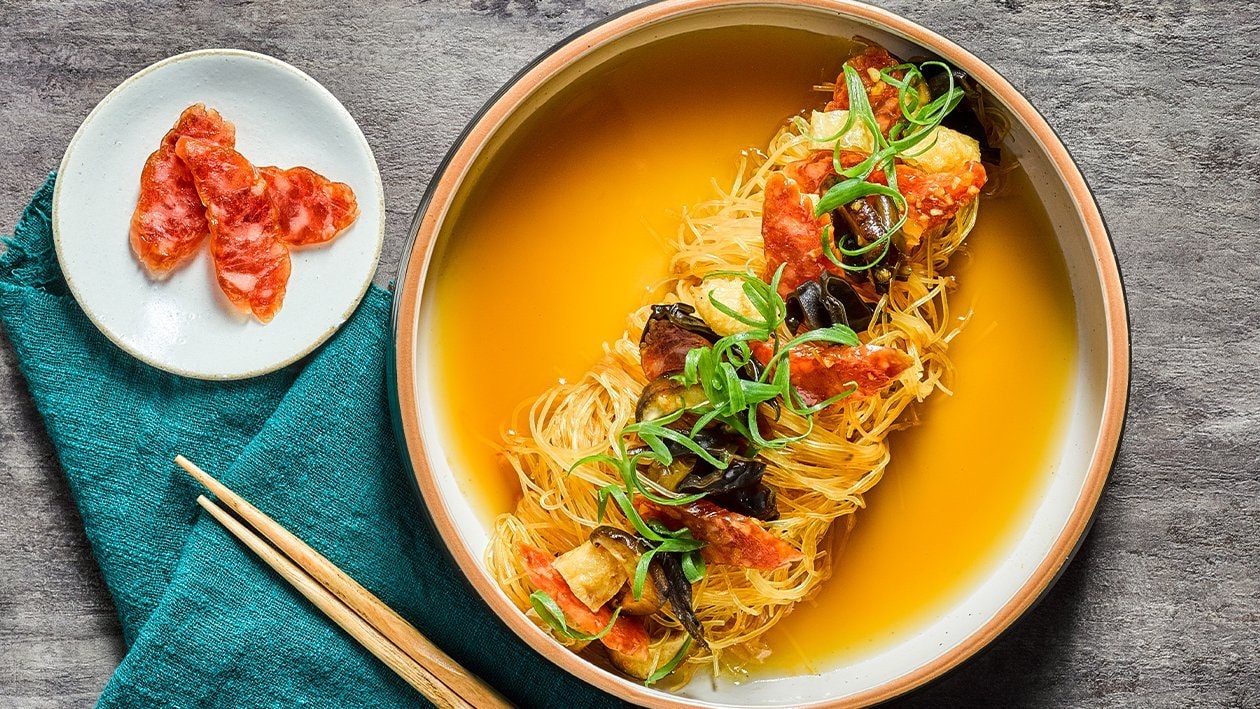 Ingredients
Stock Base
Condiments
Black Fungus, soaked and sliced

200.0 g

Fresh Shitake mushroom, sliced

200.0 g

Glass noodles, soaked

400.0 g

Fried Beancurd Puff

50.0 g

Chinese Sausage, sliced

100.0 g

Spring Onion, sliced

10.0 g
Before Serving
Preparation
Stock Base

Heat up water in stock pot.
Add in Knorr Concentrated Chicken Stock, simmer for 5mins.
Set aside for later use.

Condiments

Prep all other ingredients accordingly.

Before Serving

Heat up wok, add in oil, sweat ginger and garlic till light brown.
Add in oyster sauce, shitake mushrooms and black fungus and stir fry well.
Add in glass noodle and add in stock base.
Bring to simmer and add in fried beancurd puff and Chinese sausage.
Simmer for 5 mins. Transfer to bowl.
Garnish with spring onion slices.
Ready to serve.