Mutton Meatballs with Peanut Sauce
Step up your appetiser game with this Asian version of classic meatballs. Bite-sized mutton balls, marinated with rendang paste and topped with a tangy peanut sauce, is the perfect starter for any occasion.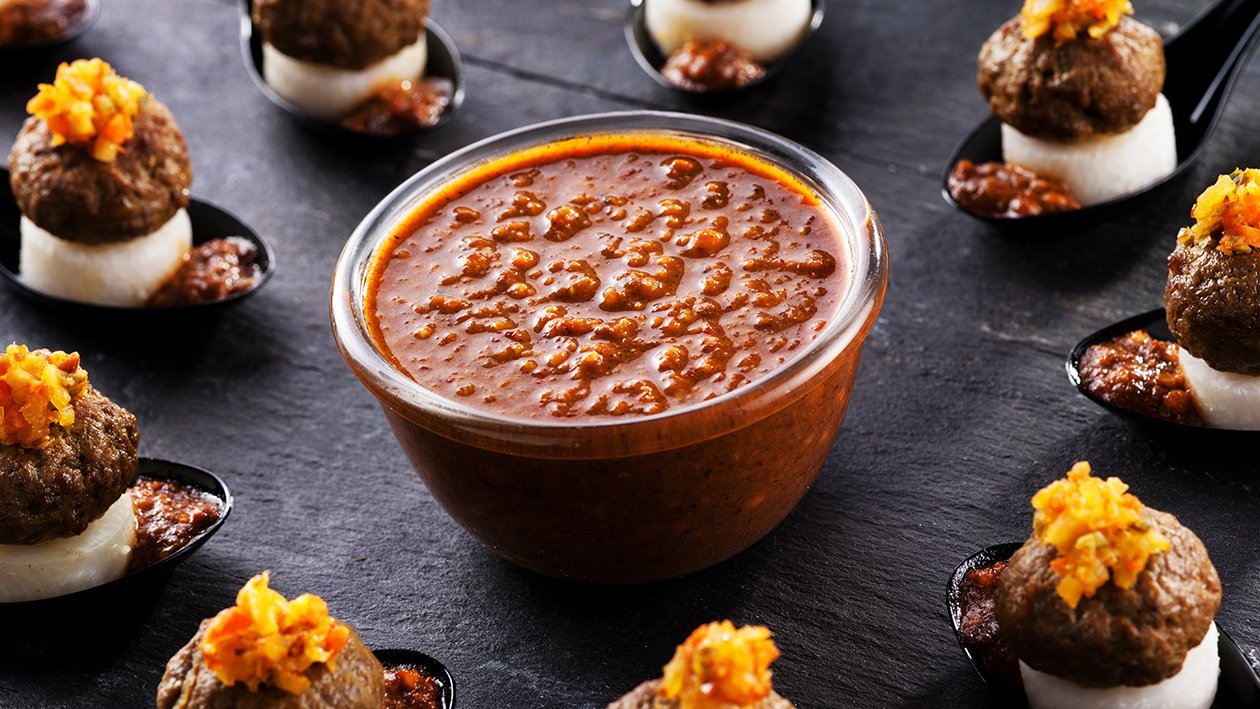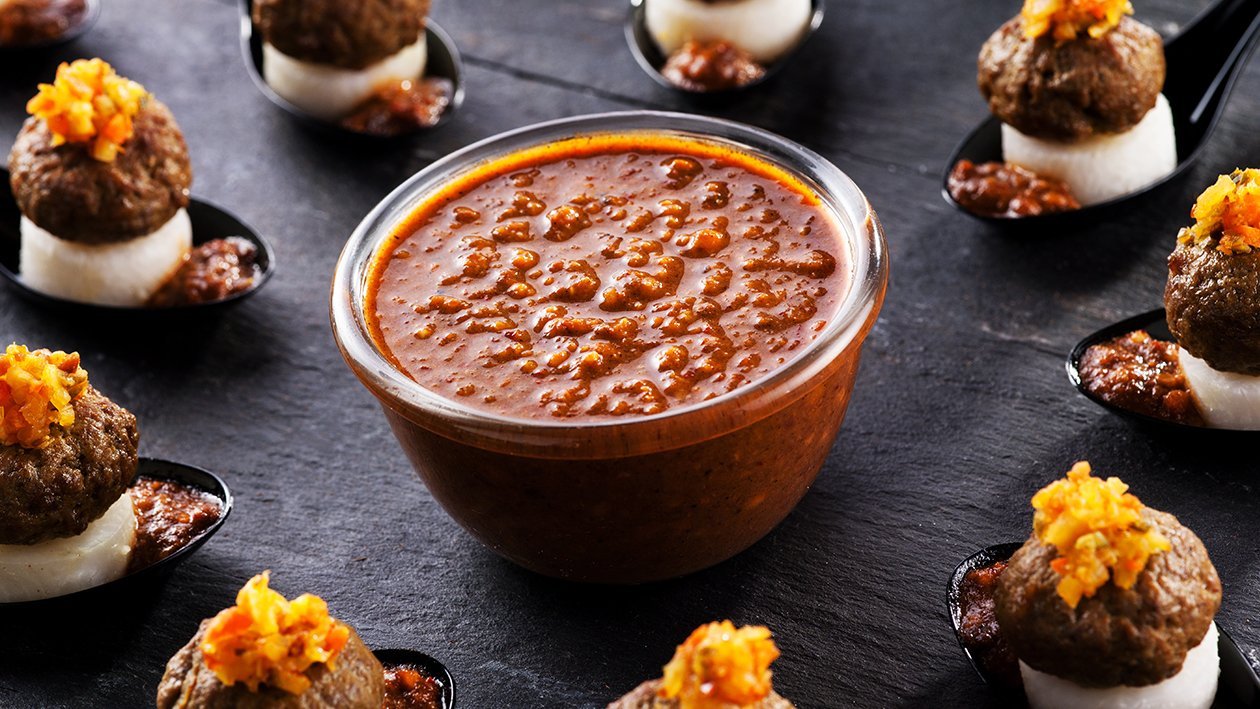 Ingredients
Mutton Meat Ball
Peanut Sauce
Dried Shrimp Paste

40.0 g

Coriander Seed powder

10.0 g

Galangal Root powder

10.0 g

Skinned Peanuts, grounded

240.0 g
Before Serving
Preparation
Mutton Meat Ball

Marinate minced mutton with rendang paste and chilli powder overnight.
Form minced mutton into 50gm balls each.
Chargrill mutton meat ball for 4mins to medium well.

Peanut Sauce

Heat up sauce pot, add in oil, stir fry lemongrass, onion, garlic, dried shrimp paste, coriander seed powder, cumin seed powder, galangal root powder and grounded peanut.
Add dried tamarind with hot water, squeeze to dissolve pulp, strain.
Add tamarind water to peanut mixture.
Simmer at medium heat, add in chilli powder, sugar and salt. Stir till sauce thickens up.
Fold in peanut butter and stir well.

Before Serving

Pour peanut sauce on serving wares; place rice cake on top of peanut sauce and mutton meat ball over rice cake.
Ready to serve.