Nicoise Sandwich
Looking for a way to jazz up your tuna sandwich? This recipe will surely knock your socks off. Full of flavour and freshness with a delicious crunch in every bite, this healthy sandwich is perfect to take with you next time you go to the park or beach.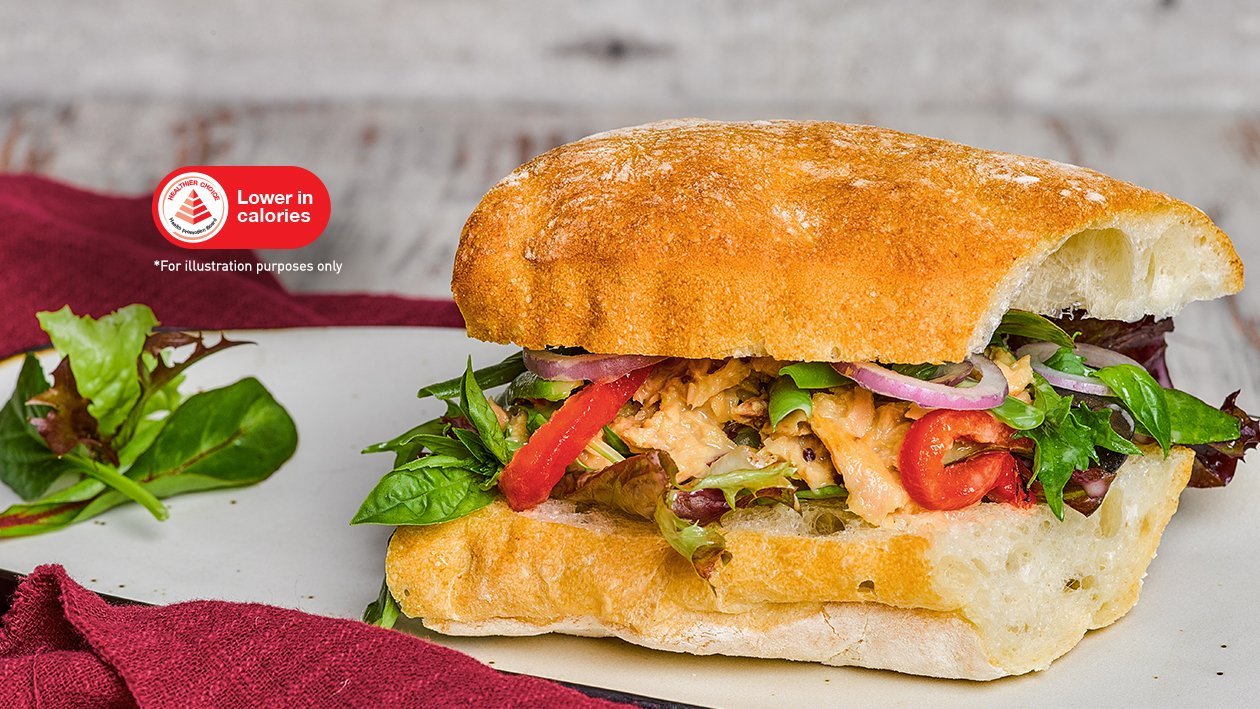 Ingredients
Sandwich Filling
Tuna in can, strained

1000 g

Orange Capsicum, roasted

200 g

Haricot Vert, sliced, blanched

200 g
Before Serving
Ciabatta Bread, baked

10 pc
Preparation
Sandwich Filling

Baked the Ciabatta according to the description on pack.
Blanch the haricot vert.
Slice the onion and bell pepper into rings and tomato into quarters.
Combine the haricot, tomato, onions and bell pepper with the drained tuna.
Bring to taste with Best Food Honey Mustard Dressing and add the olives.

Before Serving

Slice ciabatta into halves, top with mesclun greens, basil leaves and sandwich filling.
Ready to serve.