Potato Souffle with Whipped Cheddar Cheese Sauce and Truffle
Fluffy Potato Pockets with Rich and Light Cheddar Sauce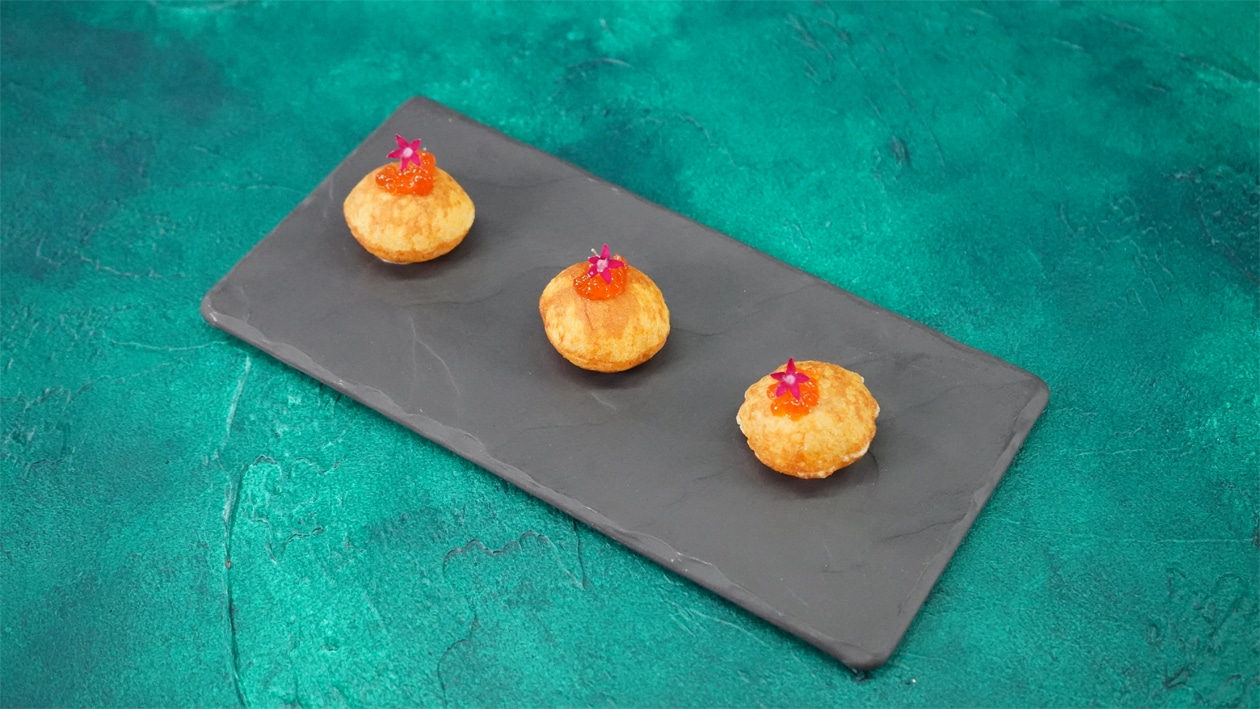 Ingredients
Potato Souffle with Whipped Cheddar Cheese Sauce and Truffle
Potato Souffle
US Potato (skin-on)
/g
150.0 g
0%
Canola Oil
/ml
200.0 ml
0%
Whipped Cheddar Cheese Sauce
Fresh Milk
/ml
200.0 ml
0%
Knorr Instant Cheese Powder Mix 205g
/g
50.0 g
0%
Whipped Cream
/g
130.0 g
0%
Assemble
Potato Souffle
US Potato (skin-on)

150.0 g
Whipped Cheddar Cheese Sauce
Assemble
Preparation
Potato Souffle

Peel and thinly slice the potato, lay the potato onto chopping board.
Brush a layer of egg white on a piece of potato slicce and brush another layer of corn flour onto the other potato slice.
Combine two potato slices together and cut them using a ring cutter.
Deep fry at 180 degree Celsius till potatoes are puffed and golden brown.

Whipped Cheddar Cheese Sauce

In a pot bring milk to boil, whisk in Knorr Instant Cheese Sauce Mix and season with salt.
Let it cool down, fold in whipped cream.

Assemble

Pipe the cheese sauce into the potato souffle and garnish with trout roe.
Plate and serve.