Salted Egg Almond Cookies
This recipe puts a local twist on an all-time favourite - the crispy almond cookies. Delightfully mixing the addictiveness of salted egg into almond cookies, this new, yet familiar taste makes it the ideal snack for all.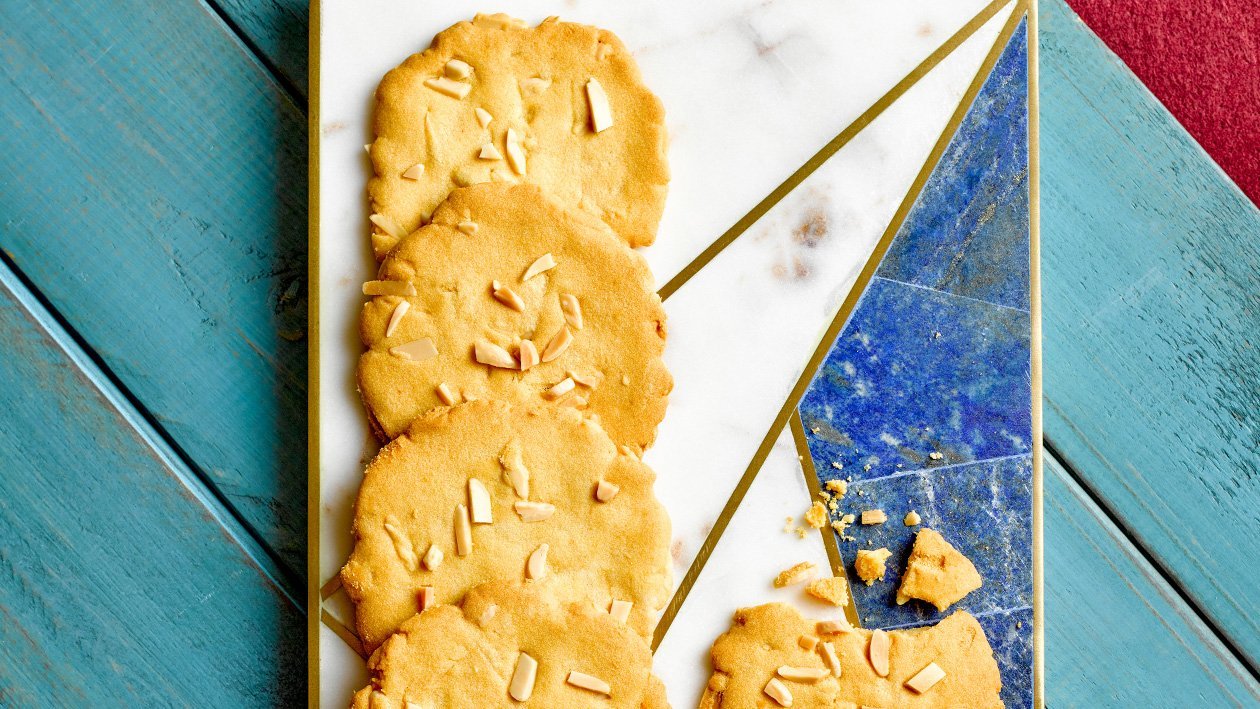 Ingredients
Salted Egg Dough
Preparation
Salted Egg Dough

Preheat oven to 160°c.
Using a kitchen mixer add in ikan flour, sugar, salt and mix well.
Add in margarine to mix until fluffy.
Gradually mix in the salted egg powder till soft pliable form and add in almond striped to mix well. Set aside.
Portion the dough into 5gm per piece and place onto a non-stick baking tray.
Bake in 160 degree Celsius for 7mins.
Let it cool down before serving or packaging.