Seafood Chowder
Nothing warms you up like a bowl of seafood chowder. Easy to make, this concoction of creamy and chunky goodness – full of prawns, mussels, clams, leeks and onion – is simmered to perfection. Don't forget the bread!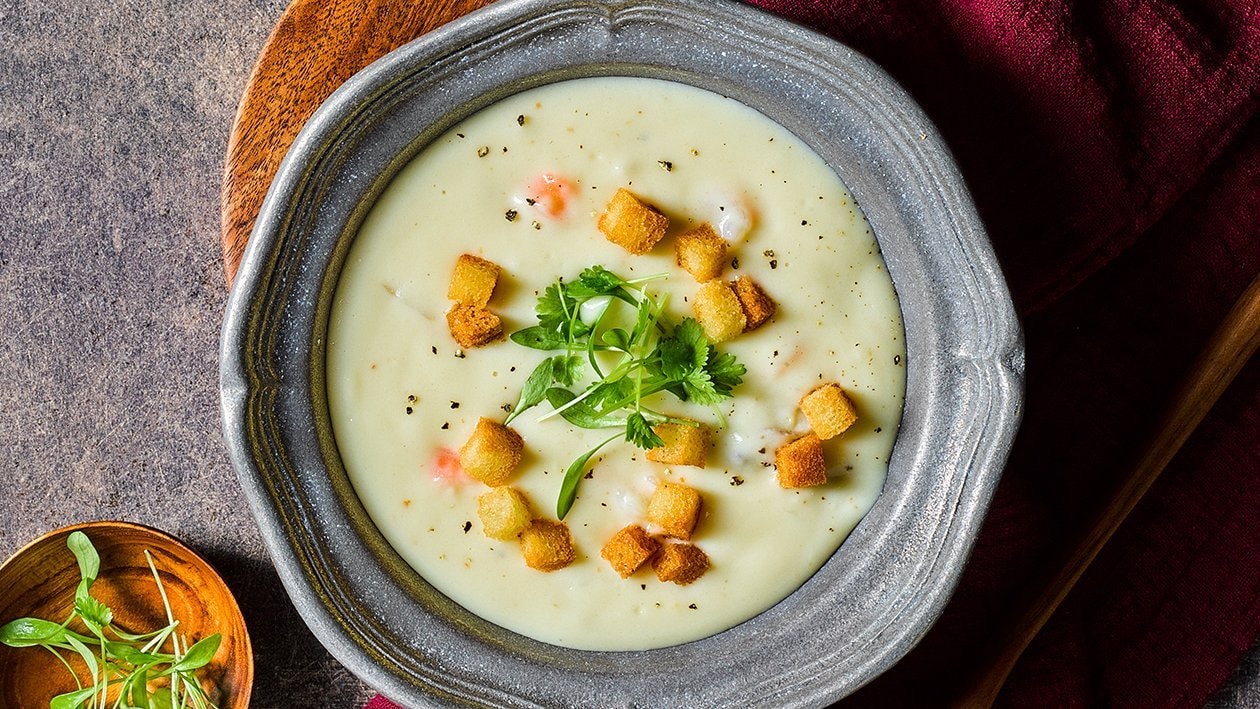 Ingredients
Chowder Base
Condiments
Before Serving
Preparation
Chowder Base

Heat up the water, milk and cream in a pot.
Mix in Knorr Potato Flakes and stir well, then use a hand blender and blend it till smooth.

Condiments

Heat up sauté pan, melt butter, sweat leeks and onions till soft, then add in diced prawns.
Add in the clams and mussels. Deglaze the pan with white wine and add mixture to the chowder base.

Before Serving

Garnish with crouton and coriander cress before serving.