Seafood Spinach Soup in Coconut
A good stock base is the secret to a good soup. This recipe shows how you can enhance a basic stock base with the refreshing lightness of coconut water to create a unique soup that is flavourful and refreshing. Enjoy this comforting soup any day.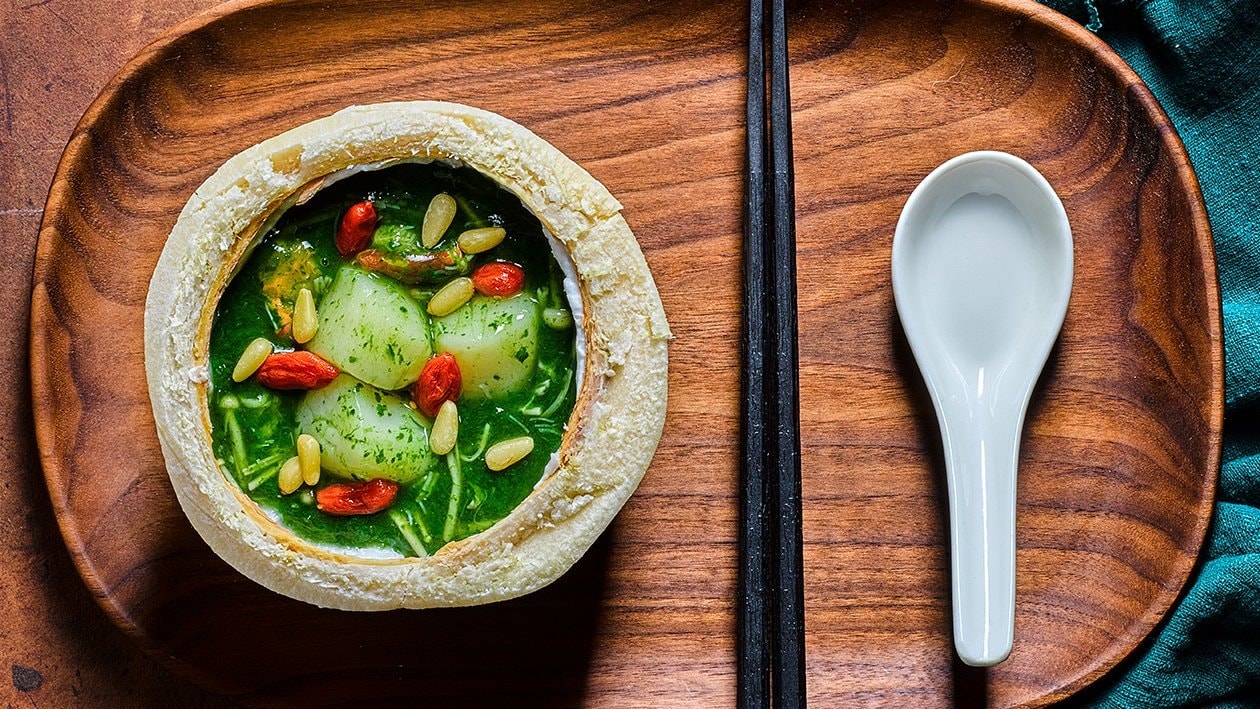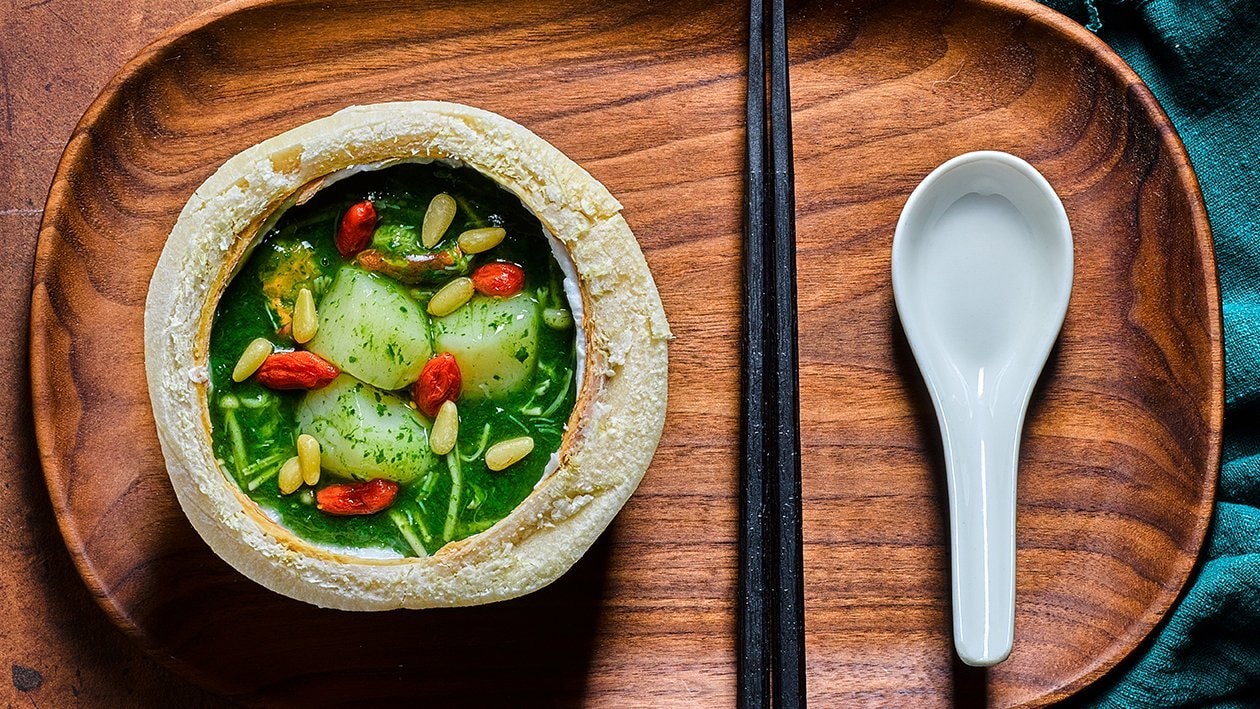 Ingredients
Soup Ingredient
Spinach Leaves (Blanched and Pureed)

500.0 g

Crabmeat, shredded

200.0 g
Stock Base
Chinese Hua Tiao Wine

20.0 ml
Before Serving
Pine nuts, roasted

50.0 g

Wolfberries, soaked in water

10.0 g
Preparation
Soup Ingredient

Blanch spinach in hot water, strain and cool it off in ice water.
Strain off, squeeze dry and blend it in a jug blender, add in some water to ease blending.
Set spinach puree aside.
Quickly blanch enoki mushrooms, scallop slices and crabmeat separately.
Strain and set aside.

Stock Base

Crack open the top of coconut and strain off water.
Heat up coconut water in wok, add Basic Stock Reduction and Concentrated Chicken Stock. Bring to simmer.
Mix corn flour with water and use mixture to thicken simmering stock.
Add in blanched enoki, scallops and crabmeat into stock base.
Fold in spinach puree and Chinese hua tiao wine, stir well.
Fill empty coconut shell with soup.
Set aside.

Before Serving

Steam coconut with soup in a steamer for 15mins.
After steaming, garnish with wolfberries and pine nuts.
Ready to Serve.