Spring "Fruit Bags"
Surprise your diners with these Vietnamese-inspired spring rolls stuffed with healthy goodness, and bursting with sweetness in every bite. It's so easy to make, you'll want to keep this dish as a permanent feature – or you could introduce it as a seasonal special to keep diners excited.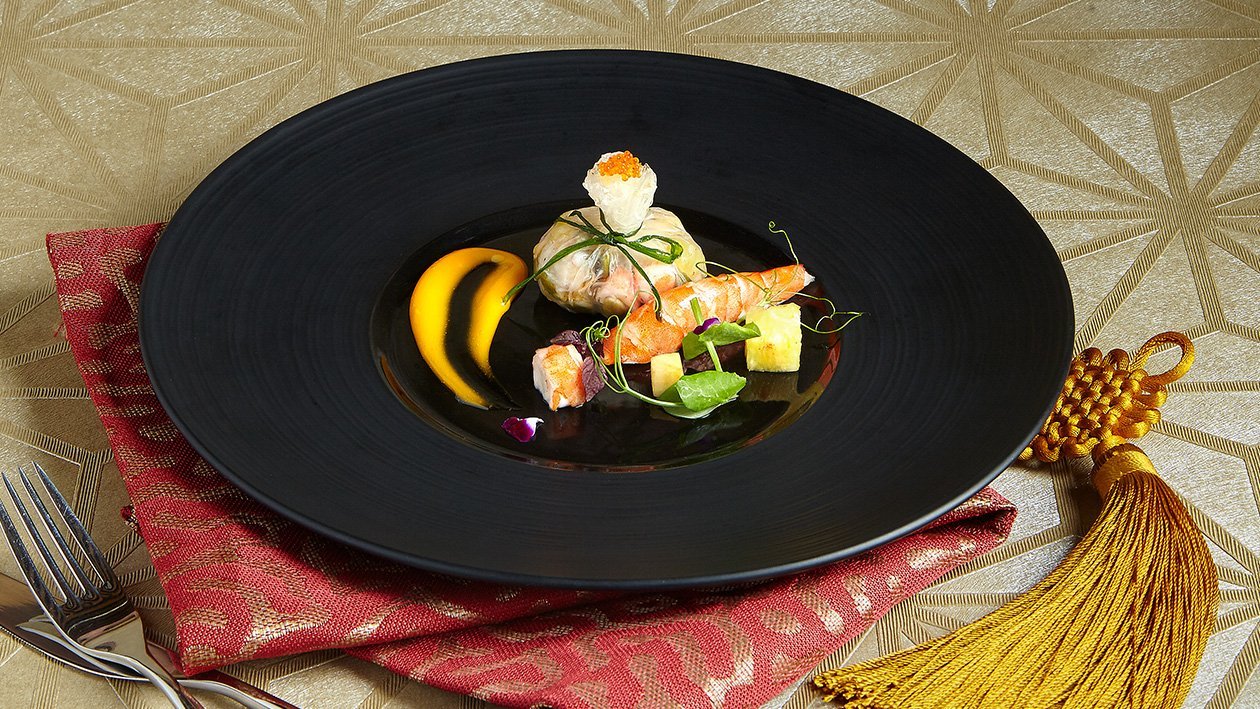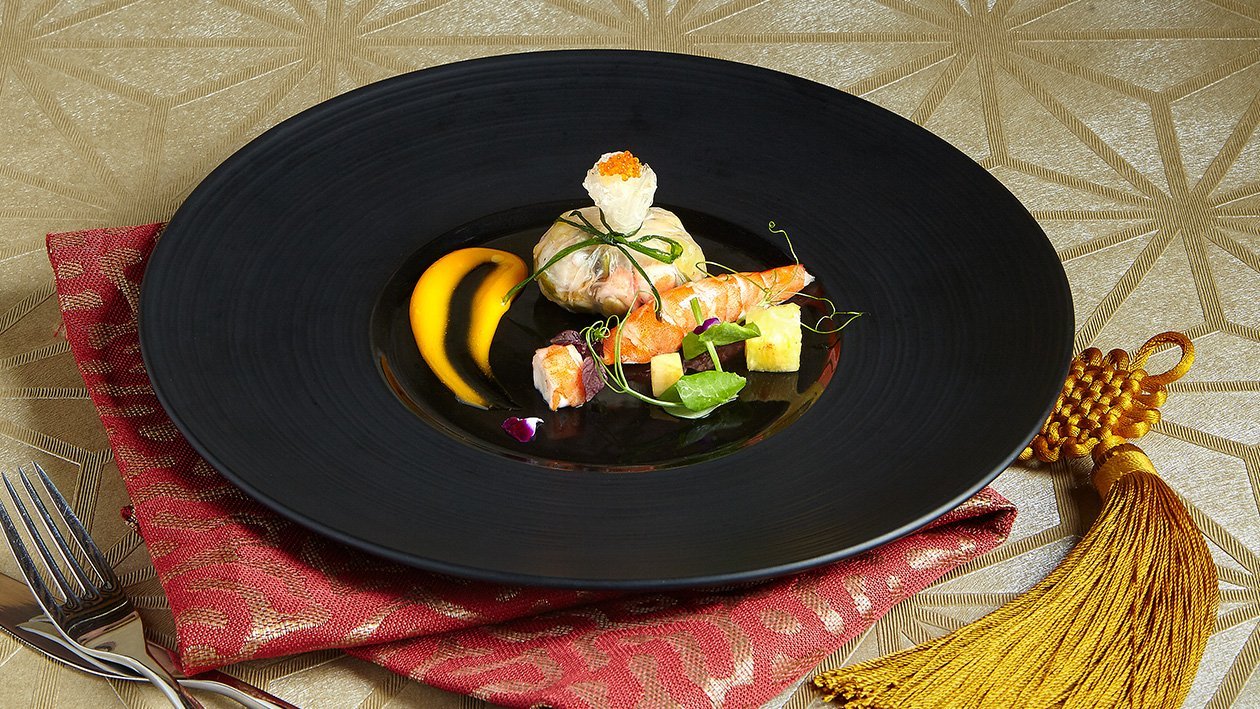 Ingredients
Spring "Fruit Bags"
Vietnamese Rice Roll Paper

10.0 pc

Spring Onion, stalk

4.0 pc
Preparation
Spring "Fruit Bags"

Slightly crush lemongrass with knife blade, cook in 300g of water for 15mins till fragrant, remove lemongrass and set aside to cool.
Dip the Vietnamese rice roll paper in lemongrass water swiftly and remove, set aside.
Dissolve the lime powder in boiling water, add in sugar and custard powder, stirring into a sauce, set aside and let it cool.
Blanch prawns and remove shell.
Dice cooked prawns, apples and pineapple, mix in melon seeds and dress with lime sauce.
Wrap the fruit and prawn mixture with rice roll paper, tie with spring onion strip into a bag, place in refrigerator and chill for 30mins.
Mix Best Foods Real Mayonnaise with mango puree, plate the "fruit bags" and serve.