Traditional Teochew "Yu Sheng"
"Yusheng" is a must-have on every Chinese New Year menu, as it encourages diners to have fun while relishing the festive spirit of tossing prosperous ingredients (like salmon and shredded vegetables) into the air as they shout festive phrases for good luck. Topped with Knorr honey and tamarind sauce, the result is a dish that's absolutely "huat ah"!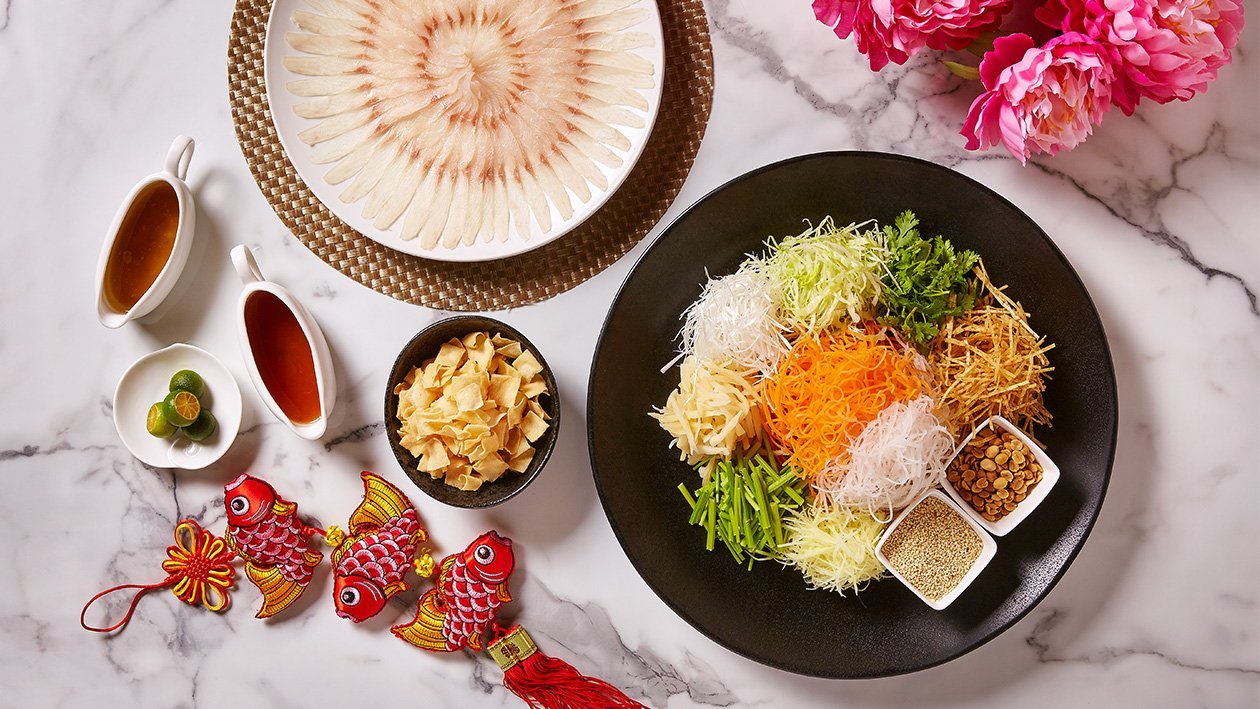 Ingredients
Seasonings A
Teochew Plum Sauce

30.0 g
Seasonings B
Broad Bean Paste Water

30.0 g
Traditional Teochew "Yu Sheng"
Sea Bream/Sai Toh Fish Slices

50.0 pc

Yam, shredded, deep fried

30.0 g

Chinese Leek, shredded

20.0 g

Young Ginger, shredded

20.0 g

Iceberg Lettuce, shredded

20.0 g

Preserved Radish, shredded

30.0 g

White Radish, shredded

20.0 g
Preparation
Seasonings A

Mix Seasonings A well, set aside.

Seasonings B

Mix Seasonings B well, set aside.

Traditional Teochew "Yu Sheng"

Lay Sai Toh fish slices on a small round plate.
Prepare a big round plate, lay the ingredients in mentioned order in circles round the plate starting from the centre.
Sprinkle sesame seeds and ground peanuts, squeeze lime juice onto the fish slices and stack them in the centre of the plate.
Drizzle seasonings A and B, finally scatter the spring roll skin. After placing all the ingredients onto the plate, you may start to offer auspicious wishes as you toss the ingredients together.