Truffle Potato Soup with Crostini
This is a simple but delicious way to sample the luxurious taste of truffles. With the help of Knorr Mashed Potato, and Knorr Concentrated Chicken Boullion, this satisfying soup is best served with cheesy Focaccia Crostinis.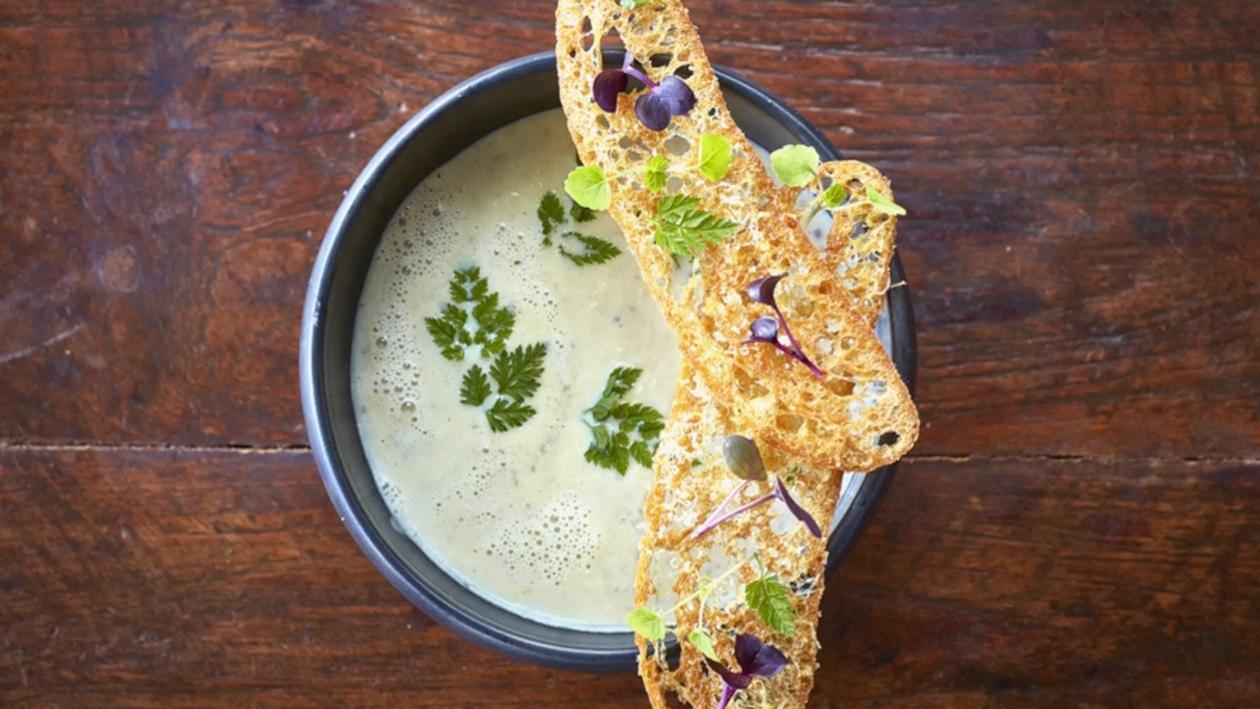 Ingredients
Mashed Potatoes
Parmesan Cheese, grated

100 g
Before Serving
Focaccia Crostini (slices)

10 pc

Parmesan Cheese, grated

10 g
Preparation
Mashed Potatoes

Bring water to 90 degree Celsius.
Turn off heat and fold in Knorr Mashed Potato, Knorr Concentrated Chicken Bouillon.
Bring to boil, fold in butter, cream fraiche and parmesan.

Before Serving

Pour the soup in a bowl.
Finish with fresh chervil leaves.
Serve with the crostini's.
Sprinkle chives onto crostini.
Finish with grated parmesan cheese.
Ready to serve.