In this pandemic situation, we know that these are crucial moments for the F&B industry. With multiple changes in regulations and rapidly evolving diner behaviors, it is a time when supporting each other  will make a difference.
We have updated our Smart F&B Survival Guide with the latest solutions and information on grants so you can save more time to focus on creating those deliciously satisfying dishes for your diners. This is free to download when you register.

Together, we will survive as one foodservice community.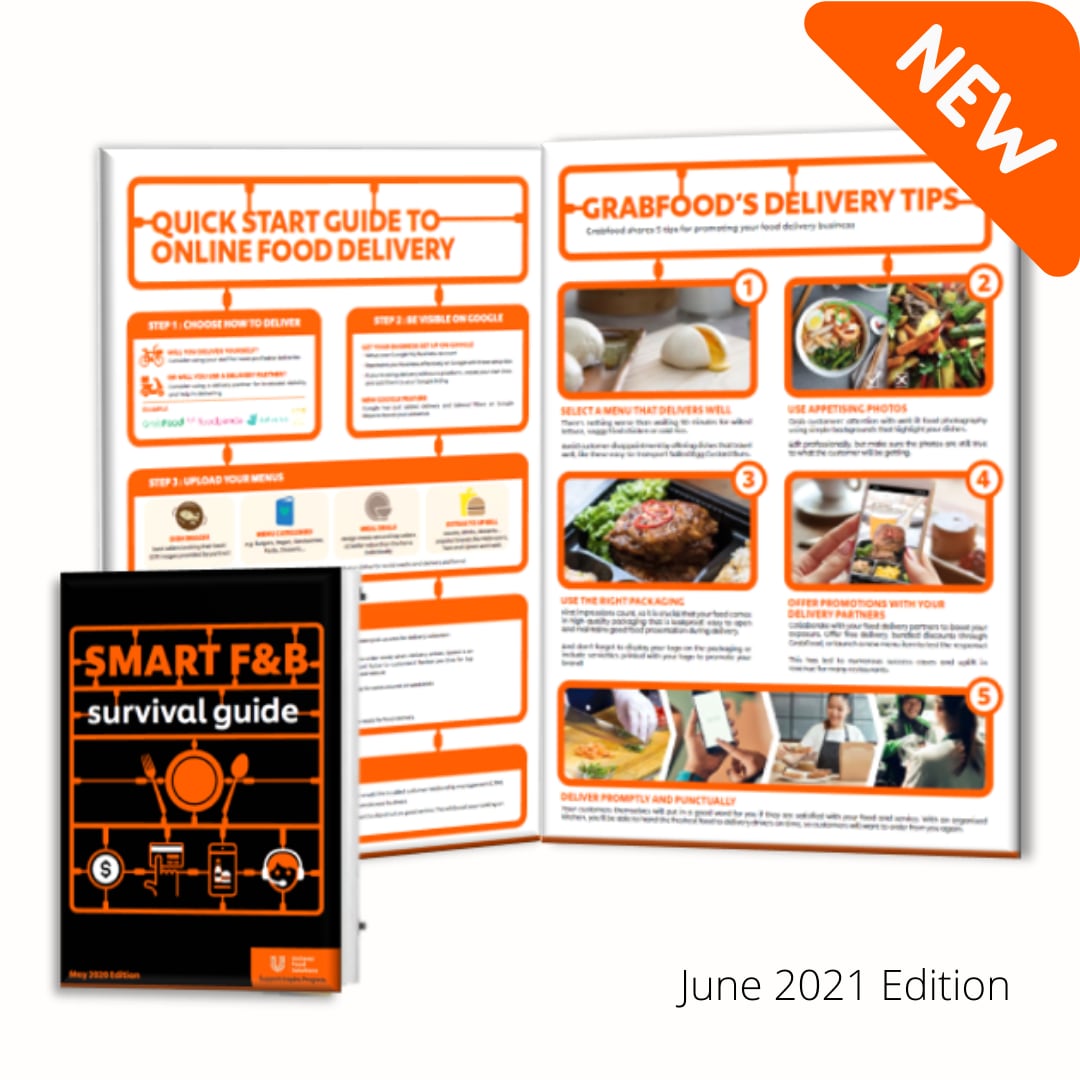 Updates on new solutions or grants to help you stay ahead

Infographics so you can see it all at one glance
Quick Start Guide to Online Delivery to help you kickstart your journey
Tips on promoting your business on Social Media
We aim to improve features over time, so do contact us at Info-Ufs.SG@unilever.com to suggest potential collaborations or share your thoughts on how to make this community more useful.
Join the movement to unlock the power of the F&B community!