After all, didn't we learn that grilling, barbequing or flaming food past the point of "perfection" –and to the point of charring – mean that we were "ruining" the food? In fact, up until a few years ago, any food that was burnt, ended up condemned to the bin. And chefs who frequently burnt their food, would soon have to hand in their chef's hat.
Fast forward to today, and charred and burnt food is all the rage – with restaurants featuring star dishes like burnt carrots and cheesecake, alongside charred pork and cherry tomatoes, just to name a few dishes.
Why does charred food taste so good?
According to food connoisseurs, the process of burning food creates the Maillard reaction. This occurs when the caramelising of food results in amino acids and sugars being rearranged, and this produces complex flavours that are uniquely appealing to modern diners. So that explains why charred food tastes so good!
But, what's the difference between charred and burnt food? Or are they simply two sides of the same coin? 
Charred vs burnt food
Charred food is partially burnt and considered a type of browning. Burnt food, on the other hand, is food that is cooked beyond the point of being edible. In restaurants, the burnt portion of burnt food is typically not eaten or kept to a certain portion of the dish – so diners can enjoy the idea of having a burnt dish, without actually tasting the soot. 
The head debate: Is burnt food safe to eat?
While a common belief is that eating burnt food can cause cancer (due to the presence of acrylamide after certain foods have been cooked at high temperatures for a long time), scientific studies have yet to draw a direct link between the two.
With that said, if you're concerned – or if simply dislike eating burnt portions of food – a simple solution would be to just avoid eating food that has been burnt. If the allure of smoky scents pulls you in, you could give charred food a try. These dishes retain the deep, smoky and complex flavours that burnt food has – minus the inedible bits.
Looking for inspiration on charred specialties to add to your menu? Give these a shot, and devotees of the flame will thank you for them!
Caramel has long been used to colour and flavour food. Made by melting sugar until it's gooey, sticky and brown, this classic ingredient usually complements desserts, although it can also be eaten on its own as candy.
Burn this to the next level and bitterness ensues, a characteristic desired in many dishes, such as those created in Vietnamese kitchens. Nuoc Mau, a burnt caramel sauce, is added to a variety of meat dishes and marinades to bring out the umami, a touch of delicious bitter to the savoury sweetness.
Similarly, Caribbean cooking also incorporates a sauce of burnt sugar to lift savoury dishes to new heights. Called browning, this bittersweet sauce is used to marinate meat, creating deep, complex flavours.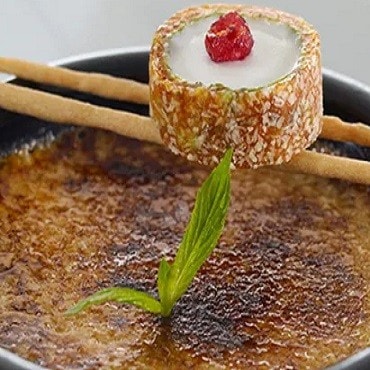 Marshmallows and crème brûlée
It's no secret that marshmallows taste better when toasted over an open fire. Juicy steaks seared to perfection with beautiful criss-cross blackened grill marks will cause any meat lover to salivate.
Crème brûlée is sacrilege without its signature burnt sugar topping. But lately, other foods – traditionally less associated with the direct kiss of fire – are getting the charred treatment as well.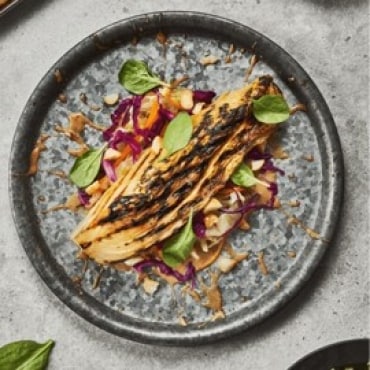 Vegetables are no longer boring, conventional dishes. Instead, they are served crisp, crunchy and caramelised from methods usually reserved for charring meat. In fact, charring vegetables produces an almost meat-like flavour, and adding a charred vegetable or fruit to vegetable dishes, lend a depth of character and substance to the dish. Some have taken this even further, incinerating vegetables to a blackened crisp and mixing the vegetable ash into oils and terrines for an even more intense, smoky flavour.
Keen on adding this to your menu? Check out our "Charred Napa Cabbage with Pickled Cabbage Slaw and Shichimi Miso Ponzu Dressing" recipe for a dish that contains a medley of flavours and textures that will excite your diners.
Charred toast 
Toast is a regular breakfast feature, but even toast's biggest fans would hesitate to having it burnt. Or would they? Believe it or not, the bitter flavour of the blackened parts is favoured by many kitchens and adds a more robust, earthy savouriness to stews and thick soups.
In fact, pizza with its crust burnt to a blackened crisp has been making the rounds, with many claiming that the smoky charcoal of the dough balances the rich toppings to perfection. 
Add charred and smoky flavour to your food without fire
Keen on infusing your dishes with the charred smokiness that modern diners love, without needing to burn your dishes? You're in luck. A dash of Hellmann's Smoked Chilli or Hellmann's Charred Tomato and Capers will do the trick – allowing you to easily add the rich and complex profile of charred and burnt food to your recipes.
Use it on your meats and vegetables for best results – adding smoky (and spicy) goodness  to your burgers, sandwiches, and other star dishes!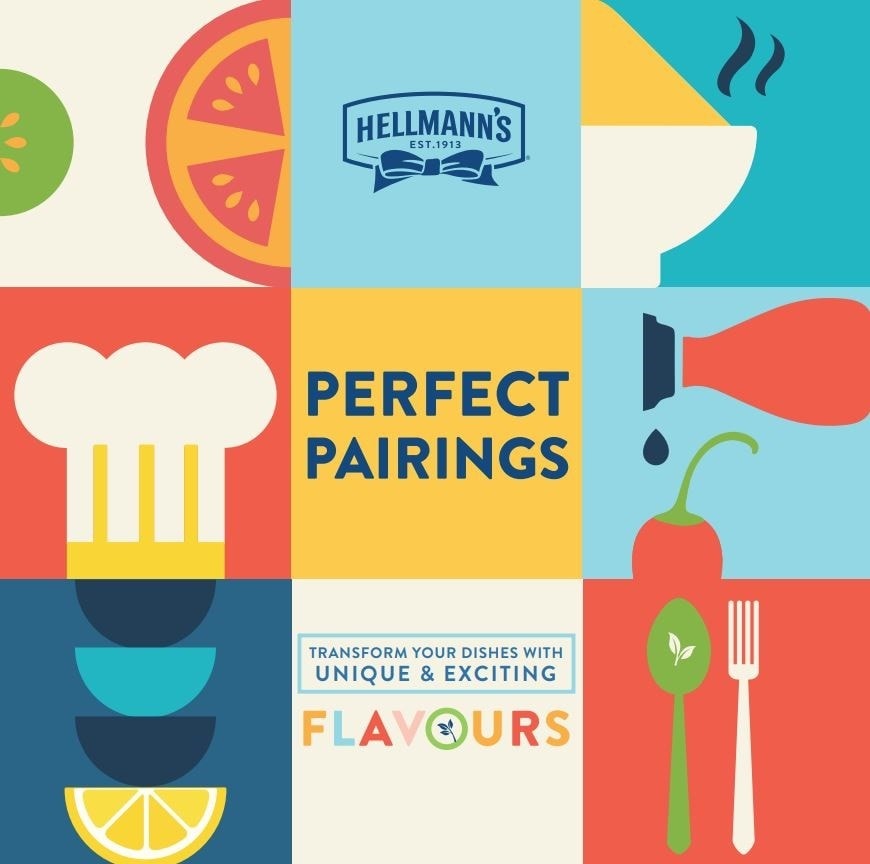 Perfect Pairings: Transform Your Dishes with Unique and Exciting Flavours
Stand out from the competition and appeal to more diners! By mastering the different flavour pairings, you can transform your dishes by infusing unique and exciting flavours into them. We also showcase several recipes using ingredients that are quick to make while delivering on flavour!
Download