In today's digital age, having a website is crucial for restaurants. It serves as a powerful online presence, acts as a virtual storefront, and allows potential customers to discover and learn about your restaurant anytime, anywhere. It also acts as a platform to showcase your menu, share enticing food photos, and highlight your unique offerings. A well-designed website can elevate your brand, attract hungry customers, and sizzle your online presence.
The importance of creating a restaurant website
With 41% of Singaporeans surveyed desiring more technology use in restaurants1, a great website is the first step towards that ideal. 
Not only does it convey important information about the dining experience, location, and menu, but a well-designed restaurant website reflects the values and ethos of your establishment.
Here's a walkthrough of our best website design tips to ensure that your customer journeys start with a great first impression.
1. Choose a platform to host on
Simplicity is key when choosing a hosting platform. 
Using an all-in-one website builder that you can host your domain on, design your website and maintain over time cuts down the amount of administrative work, leaving you time to focus on the important details. 
A variety of simple-to-use platforms like Wix, WordPress and Squarespace are more than adequate to get your site up and running in no time.
More importantly, ensure your website's domain name matches your restaurant's name. As potential diners will likely use your restaurant's name as a search term, owning the domain name will help increase your search rank and make your site easy to find.
2. Establish your restaurant branding
Competition in the food industry is cutthroat, but strong branding can help you get ahead of the pack.
When done well, customers will have a deeper understanding and recognition of the essence of your restaurant.

Here are three key points to remember:
Design a striking logo: Your logo is the first thing customers see when they arrive at your website and a vital part of your brand identity. It pays to invest in a professional designer who can embody your restaurant's ethos in a logo. If you have a tight budget, online logo creators are a great, low-cost alternative.
Don't neglect colour choices: Before you randomly select colours, think about your brand identity and values. Different colours evoke different emotions. Fine dining restaurants may use more black as it is often associated with sophistication while healthy food establishments would prefer green for its associations with rejuvenation and wellness2.
Lead with your unique selling point (USP): Identify the unique draw of your restaurant and promote it clearly on your website. This could be an interesting origin story, innovative culinary ideas or even a storied legacy — something to wow potential diners and entice them to visit.
3. Display important information clearly

After meticulously designing your website, it is time to make sure that it contains the information your customers came to find.
A good starting point is to do some market research into your competitor's websites. 
Building a portfolio of well-designed websites can help you identify the features and aesthetics that work, eventually informing your execution. On the other hand, gathering examples of badly-designed websites is also helpful to know what to avoid.
Here are some of the most important information to include:
Homepage: Captivate your visitors with concise content and eye-catching visuals1. Don't forget to include a clear call to action that encourages further exploration into your website.
Online Menu: Optimise your menu presentation by publishing it directly on the website, preferably in HTML format. Keep the menu well-organised, concise, and easy to navigate.
Contact Us: Ensure all relevant contact information, including opening hours, location, phone number, email and social media links are readily available. Consider placing essential details in the footer for easy access on every page.
About Us: Personalise your brand by sharing the story behind your restaurant, its inception, your team, and core values. Crafting an engaging "About Us" page establishes a stronger personal connection with your customers.
4. Ensure a good user experience (UX) design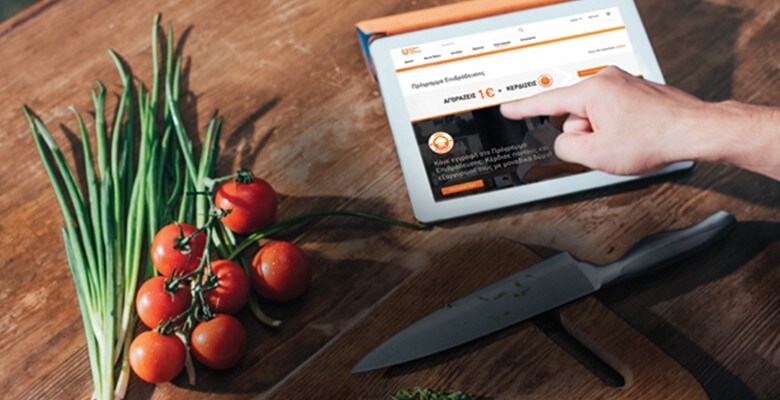 Every visitor to your website has a goal they want to achieve — be it to make a reservation or to look at the menu. 
A website with clear navigation should show them how to get to that information as quickly and easily as possible.
Here are three steps to achieving a better website UX:


Above-the-Fold Content: Place essential information at the top of your website and tell a compelling story as users scroll down. Guide them towards clear calls to action (CTAs) to facilitate their next steps.
Clear Website Navigation Bar: Design a clean and intuitive header that directs users to important pages. Ensure key elements like 'Menu,' 'Book a Table,' and 'Location' are prominently visible.
Social Media Integration: Add links to your restaurant's social media accounts and consider incorporating a social feed section. This allows users to view reviews, comments, and stay updated on events, menu updates and more.
5. Don't underestimate the power of high-quality images

A picture speaks a thousand words and it's doubly important when it comes to food. 
While you cannot show potential diners exactly what your restaurant's food and ambience are like, great photos can give a taste of the full experience. To get the most eye-catching food photography, you'll need to enlist the help of an experienced photographer specialising in food photos. 
Apart from high-quality images of your restaurant's food, showcase your restaurant's ambiance with photos of its interior, plating and people. It's also important to note that you should put your best photos at the very top of the page as this part of the website gets the most views. 
The best restaurant websites showcase a variety of subjects (e.g. plating, chefs, interior, etc) as they each appeal to different types of customers.
6. Diversify your restaurant with online booking, pickup, and delivery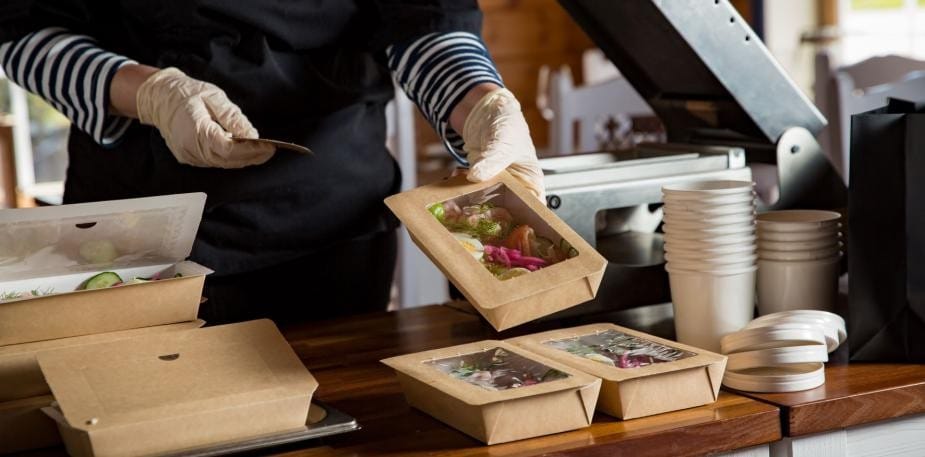 With 80% of Singapore consumers claiming that they will continue ordering food delivery into the future2, capturing revenue from delivery orders is almost a necessity.
To capitalise on this trend, it's essential to make the ordering process seamless and user-friendly. Here are some key considerations:


Showcase your menu: Prominently display your menu on your website and ensure they have easy access to important information. Integrate technology like online ordering and reservation software to enhance the user experience. You can work with reservation apps such as Quandoo or Chope to allow visitors to pick their time, day, and party size when they book a table.
Maximise return on investment: Encourage online orders by placing a prominent "Order Online" button on your homepage. This unified call to action simplifies the ordering process for customers and boosts conversion rates. Consider integrating ordering directly within your menu for added appeal.
Visual appeal and descriptive menu: Use photos to upsell products and provide context to your menu items. Craft compelling menu descriptions, especially for complex dishes or those that may be unfamiliar to your customer base.
A guest searching for you online is equivalent to them walking in your front door. It is often the first point of contact between potential diners and your restaurant, so making a good impression is now necessary. 
By creating a website for your restaurant and following best practices like choosing a platform and establishing your branding, you are opening the digital doors of your restaurant to the world. While it may be technical and time-consuming, once you have your website up and running, it might be the tool to fuel your customer's appetites and your revenue.
References