The appeal of salad bars (for diners and restaurant owners)
A fantastic salad bar can be the main draw of your restaurant, as it is for many eateries. It adds fun, variety and good conversation to meals between family members, friends and colleagues. For restaurant owners, a salad bar can also be an additional revenue source – as an add-on for diners ordering mains, or as a standalone salad buffet option.
The question is, what are the ingredients of a successful salad bar? These are some salad bar setup ideas to help you get started.
1. Start with fresh greens
It goes without saying, that your salad bar should be stocked with a selection of fresh vegetables. We recommend giving diners a minimum of four to six choices to mix and match. As for the choice of greens, these are some of the most popular veggies in salad bars across the globe:
Spinach
Romaine
Cabbage (green or red)
Butter lettuce, iceberg lettuce
Baby kale
Arugula
Tomatoes (sliced)
You can also consider giving diners a chopped version of these veggies, which will make it easier for diners to add these greens to their dishes. This can add another element of fun and surprise to diners who may enjoy customising their mains with selections from the salad bar!
2. Fruits
Fruits are a salad bar staple that add zest to salads, thanks to their mix of sweetness, crunch (or softness) and citric qualities. The diversity of flavours and textures in fruits also means that everyone will have their own favourites – so it's a good idea to include a variety of fruits for diners to choose from. Some of the most popular choices are:
Bananas
Apples
Peaches
Pears
Grapes
Kiwi
Oranges (peeled)
Berries
Apricots
As an aesthetic bonus, fruits also liven up your salad bar – and your diners' salad bowls – by adding colour and vibrancy.
3. Cheeses
Fans of dairy will insist that you can never have "too much cheese", and that's certainly true for your salad bar too. Of course, for cost and space reasons, you'll want to shortlist and serve the most popular ones.

These are some of our favourite cheeses for salad bars:
Blue cheese: Depending on who you ask, this cheese will fall squarely into the "love it" or "hate it" column – there's simply no middle ground with this distinctly pungent cheese. With that said, for lovers of blue cheese, it would be a sin to find this missing from a salad bar. For their sake, put it into your cheese selection!
Cheddar cheese: Sliced or grated, you can't go wrong with this crowd favourite. The fact that cheddar goes well with just about every vegetable, fruit and salad bar condiment available, makes it an easy addition to any diner's salad bowl.
Feta cheese: The saltiness of feta complements Asian palates that enjoy a dose of saltiness with our dishes – including salads. Even better, feta's moist and creamy texture goes perfectly with crunchy veggies and sweet fruity choices like berries.
Goat cheese: This cheese's main appeal is its soft, almost-spreadable texture. That, combined with its strong smell and taste, make it extremely attractive to fans of "smelly cheeses". Like blue cheese, this isn't for everyone – but the people who love it, will love you for including it in your salad bar.
4. Salad bar condiments
The final element of the salad equation is arguably the most important – your salad condiments. You're probably already familiar with the traditional Thousand Island, Ranch, and Italian dressings that every salad bar (and many home kitchens) has.
So instead, we'll recommend some new, exciting and vegan-friendly choices that will give your salad bar a flavourful edge over the competition. On an interesting note, these dressings were specifically crafted to appeal to modern diners' tastes – based on research insights on dining trends, as well as diners' flavour and health-related preferences.
Hellmann's Miso Ponzu Dressing
It's no secret that Japanese cuisine is an all-time favourite among Singaporeans – and this dressing packs all the most desirable elements of Japanese dining, namely miso, soy sauce and lemon. Truly an oishii addition for every salad bar!
Learn more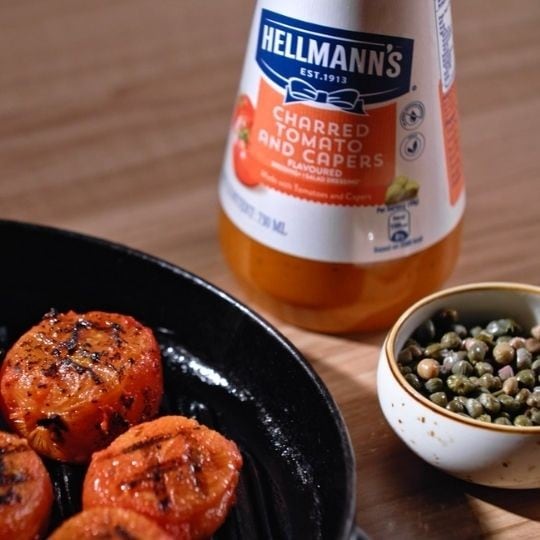 Hellmann's Charred Tomato and Capers Dressing
Surprise diners with the tantalising flavour of charred tomatoes, mixed with the bold and savoury taste of capers. When complementing fruits and vegetables, this dressing imparts a distinctively charred (burnt) and sweet taste that's perfect for modern salads.
Learn more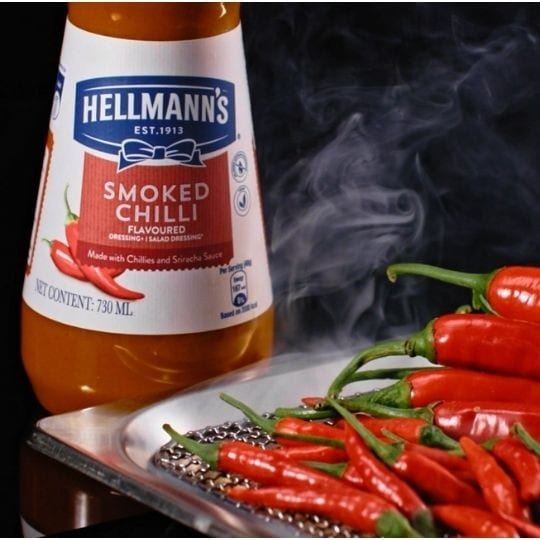 Hellmann's Smoked Chilli Dressing
Fans of smoked dishes can now enjoy the flavour of smoked salads, when adding a small helping of this sauce. This dressing also contains sriracha sauce, injecting spiciness into diners' salads for a truly unique "smoky, spicy salad" that could draw curious diners to your salad buffet!
Learn more
Bonus: Cooked sides
Want to raise the appeal of your salad buffet even more? Have some popular, cooked sides as part of the selection. For diners who want "more than veggies and fruits", this could entice then into paying the top up price for your salad bar – or possibly even have them visit your restaurant for a full salad bar-only meal.
Some popular cooked sides you can consider:
Onion rings
Fries
Baked potatoes
Kimchi
Corn (with mayonnaise)
The return of salad buffets
We hope these salad bar setup ideas help to get your salad bar up and running. Hungry diners have waited a long time for the return of salad buffets, go deliver on their expectations and make your salad bar a healthy success!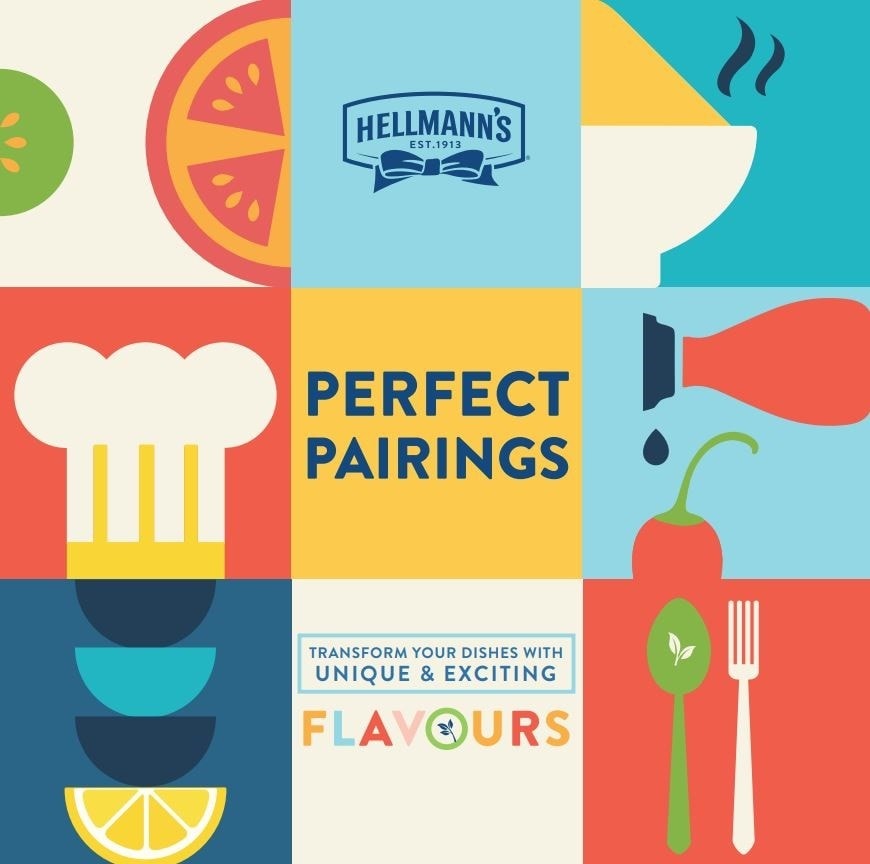 Perfect Pairings: Transform Your Dishes with Unique and Exciting Flavours
Stand out from the competition and appeal to more diners! By mastering the different flavour pairings, you can transform your dishes by infusing unique and exciting flavours into them. We also showcase several recipes using ingredients that are quick to make while delivering on flavour!
Download