The new wave of marketing has arrived, and it's driven by you.
Social media marketing is levelling the playing field for everyone in the industry, and that's great news for restaurants and eateries with smaller marketing budgets.
By implementing winning social media marketing strategies, you can reach a new market of potential customers, while building strong brand recognition. It's the perfect complement alongside your traditional marketing efforts – enabling you to further increase your reach, engagement and results.
The first step is choosing your social media platform.
Social media 101: The 3 most popular platforms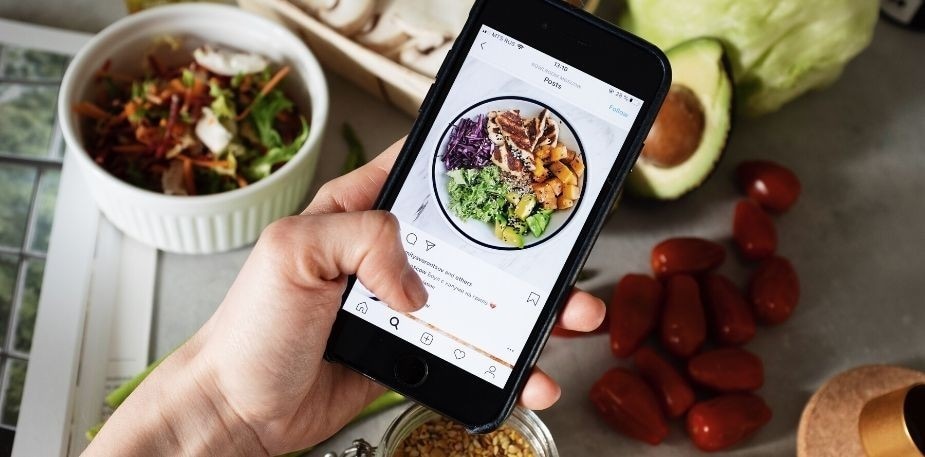 Instagram: Attract diners with gorgeous food photos
As the most visual social media platform, Instagram is the place to showcase your restaurant's ambience and food. For a start, focus on promoting your top three dishes. Read our guide on improving your food photography, then showcase your star dishes on your restaurant's Instagram account.
Facebook: Build connections through stories
While Instagram promotes fast scrolling and swiping through photos, Facebook entices users to read more and dive deeper into posts. This is the ideal platform for sharing stories about your restaurant, telling fans about the origins of your specials, and more.
What's more, you'll be reaching the biggest audience possible with your efforts on Facebook. According to Statista, Facebook is the most widely used social media platform in the world, with one billion active monthly users.
TikTok: Engage fans with fun, snappy videos
As the fastest growing social media platform in the world, TikTok presents lots of possibilities for your restaurant's marketing efforts. The content here is primarily short, engaging and presented in video.
It's also a platform that encourages leveraging on the latest trends. So, you can increase the chances of your content going viral by playing up the latest trends – whether it's a snazzy video transition, song, dance or visual effect!
Tips for building a fan base, starting conversions and creating excitement for your food

Keen on getting ideas for how to do social media marketing for restaurants? You're at the right place. Take in these suggestions, then create a social media marketing plan for your restaurant to gain fans and create engagement.
Take audiences behind-the-scenes
While you can't take diners into your kitchen in real life, you can certainly give them a tour via your photos and videos. By giving your fans "backstage access" and a glimpse of how food is prepared, they'll gain a deeper appreciation of the care that goes into ingredients selection, cooking and food plating techniques, and everything else that goes into creating a single dish.
You can also use your platform to market your chef and service staff, so diners can feel closer to the people they see in your restaurant. Do a good job here, and some diners may even choose to visit your restaurant to meet their favourite servers!
Use hashtags to extend your reach
Want to reach a wider audience, but don't know how? Hashtags are possibly the simplest, most cost-efficient (because it's free) way of getting your posts seen by audiences who aren't already following you.
The key is to use popular hashtags, so people who are interested in the topic (for example, #MondayMotivation, #MediumRare or #BurgerTime) will see your posts appear on their feed.
Share diners' positive posts
See your restaurant tagged in a diner's post? If someone has something positive to say (or a beautiful picture to share) about your restaurant, thank them by commenting on the post. Then, ask if you can share it on your page.
Diners who have had positive experiences at your restaurant are usually happy to share their recommendations – just be sure to credit them for the photos and kind words!
Create conversations
Social media marketing is all about connecting with people on a personal level. When someone comments on your post, make sure to reply. You can also start conversations by posting questions to your followers, creating quizzes, or giving away dining vouchers to the "comment of the week".
Besides connecting with followers and getting them interested in tasting your food, posts with high levels of interaction are also more likely to the shown to more people. On Facebook, your post could be shown higher up a person's wall, and more often – because the platform's algorithm tends to prioritise posts with higher levels of engagement.
Free training: Social media marketing for restaurants
What you'll learn
Setting up your restaurant's social media accounts
Creating engaging content
Do's and don'ts for social media
Running promotions on social media
Growing your social media fan base
Best of all, this training course is absolutely free for chefs and food operators.
Also check out our "Social Media Photography" course for tips on taking gorgeous food photography, using your smartphone.