"Business with purpose."
This short sentence is the powerful driving force behind the Unilever Sustainable Living Plan (USLP) - our blueprint for decreasing our environmental footprint and increasing our positive social impact, while continuing to grow business and profits.
We want to help create a world where everyone can live well within the natural limits of the planet. We're putting sustainable living at the heart of everything we do, including our products, our behaviour and our partnerships with others.
Our brands and products
Our brands impart confidence, and offer balanced nutrition and good hygiene. We are making our products accessible and affordable to consumers, wherever they live – and we're creating new products that make life better.
How we behave

To protect the earth's resources, we source our products carefully. We treat people fairly and respect their rights, so employees, suppliers and communities all benefit from working with us.

Working with others

We are working with others to create transformational change beyond our business, while our Take Action campaign is motivating millions of people to take small, everyday actions that together make a big difference.
Whatever we do, we do so with our planet and the societies we impact in mind. On a broad scale, our goal is to move towards a world where everyone can live well, within the natural limits of our planet. This means helping to make professional kitchens future-proof, and sincerely believing that sustainability is a key driver for our long-term sustainable growth.
We want to make sustainable living commonplace. And we have our sights set on making this dream a reality by the year 2020.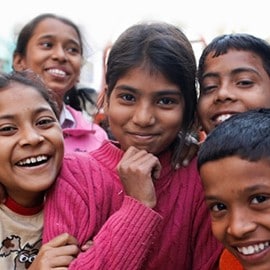 Unilever's goals over the next decade
By 2020, we aspire to help more than a billion people take action to improve their health and well-being.
By 2020, we will enhance the livelihoods of millions of people as we grow our business.
By 2030, our goal is to halve the environmental footprint of the making and use of our products as we grow our business.
Why are we concerned about sustainability?
We are living in a world where temperatures are rising, water shortages are frequent, food supplies are increasingly scarce, and the gap between the rich and poor is widening. Additionally, populations are growing fast, making basic hygiene and sanitation even more of a challenge.
At Unilever, we've seen first-hand how these conditions are affecting people and families around the world. As a business, we're also seeing how these changes are destabilising markets, making raw materials more difficult to source, and causing price fluctuations in commodities.

As a socially-responsible organisation, we believe it is our duty to be a part of the solution. By mapping out our priorities and making sustainability as important as profitability, we are ensuring the longevity of our organisation, our communities, and the health of our planet.

It's a big goal but an achievable one – with the partnership and support of our stakeholders, partners, and customers.

Join us on our journey in promoting sustainability throughout the globe.

Knorr Pronto Tomato sauce delivers superior quality and taste consistently. Made from 40 freshly-chopped, quality Italian tomatoes together with sunflowers oil and onion, rest assured that the flavours brought out in your Western dishes will be authentic regardless of your staff's skill levels. As a versatile sauce, – use it for your tomato-based spaghetti, dips and even as a soup base for tomato soups. All you have to do is pour out the sauce from the tomato sauce can and heat it up, saving time and effort. With MSG added and endorsed by Health Promotion Board (HPB) as a healthier choice with lower sugar*, provide healthier meals for your diners.
Find out more
Knorr Potato Flakes offers a versatile, high-quality gluten-free potato base for chefs to work from. Made from sustainable high-quality German potato flakes, it is versatile for creating a variety of different dishes with ease, like creamy croquettes, herb and cheese potato mash or even to thicken a corn soup or as a pie topping.
Find out more