Boiled Spicy and Sour Cheese Fish Soup
Serve Yellow Croaker fish in a rich broth sporting a golden yellow hue, the regal colour of Chinese emperors past.  In stark contrast, the taste is a bold, modern interpretation of the traditional "sour and spicy soup" of regional Chinese cuisines.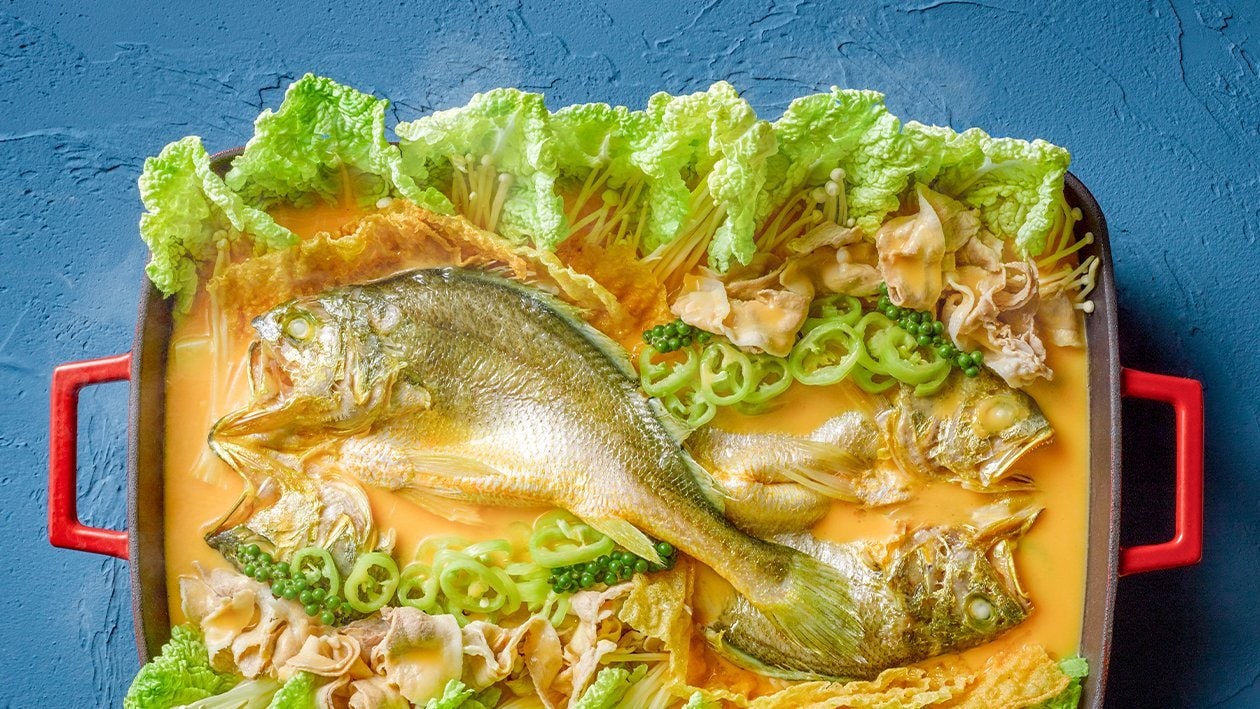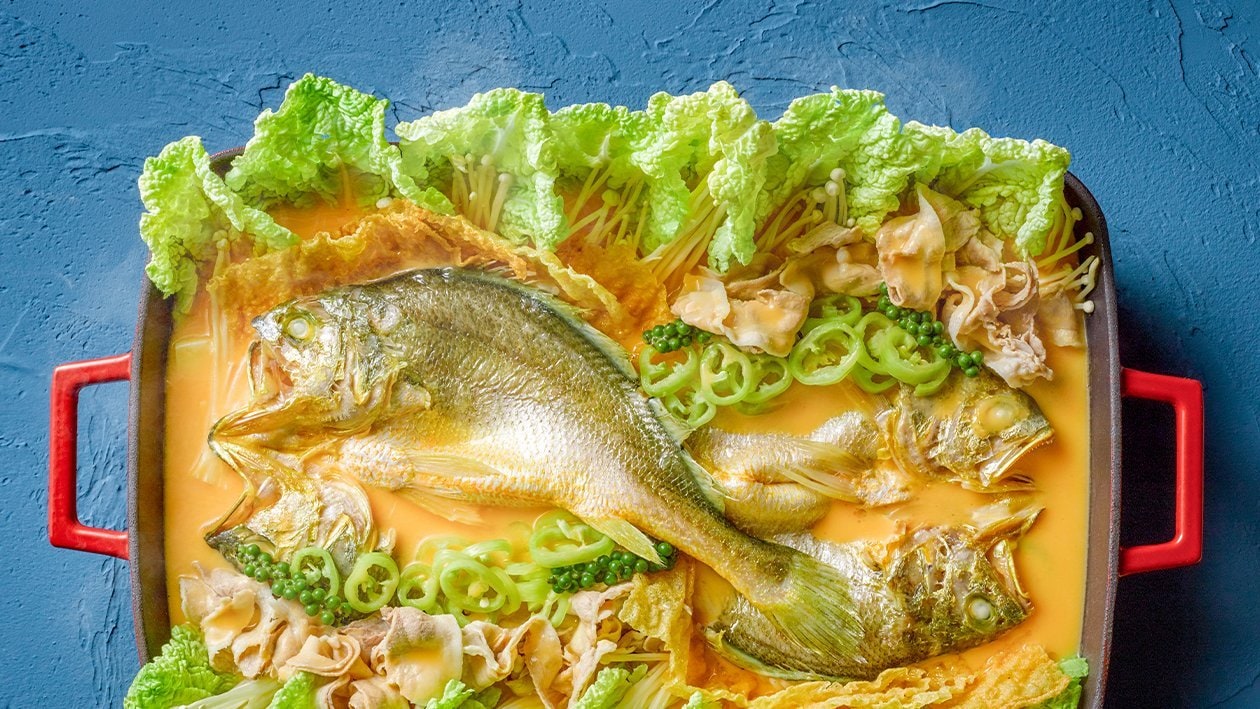 Ingredients
Fish
Yellow Croaker Fish, gutted and descaled

1000.0 g
Tangy Cheese Pot Base
Garnish and Condiments
Silken Tofu, cubed

400.0 g

Wawa Cabbage, washed

500.0 g

Beancurd Skin, deep fried

100.0 g

Green Peppercorn, deep fried

5.0 g
Preparation
Fish

Steam the fish for 5mins.

Tangy Cheese Pot Base

In a pot, boil water, add in Knorr Concentrated Chicken Stock, chili and bring to boil.
Whisk in Knorr Instant Cheese Sauce Mix and mix well.
Set aside.

Garnish and Condiments

Prepare ingredients as mentioned above.

Before Serving

Assemble all the condiment ingredients into desired ware.
Pour in soup base and bring to boil.
Ready to serve.