Butter NoChicken
Experience the taste and fragrance of India with this easy and delicious plant-based butter chicken recipe.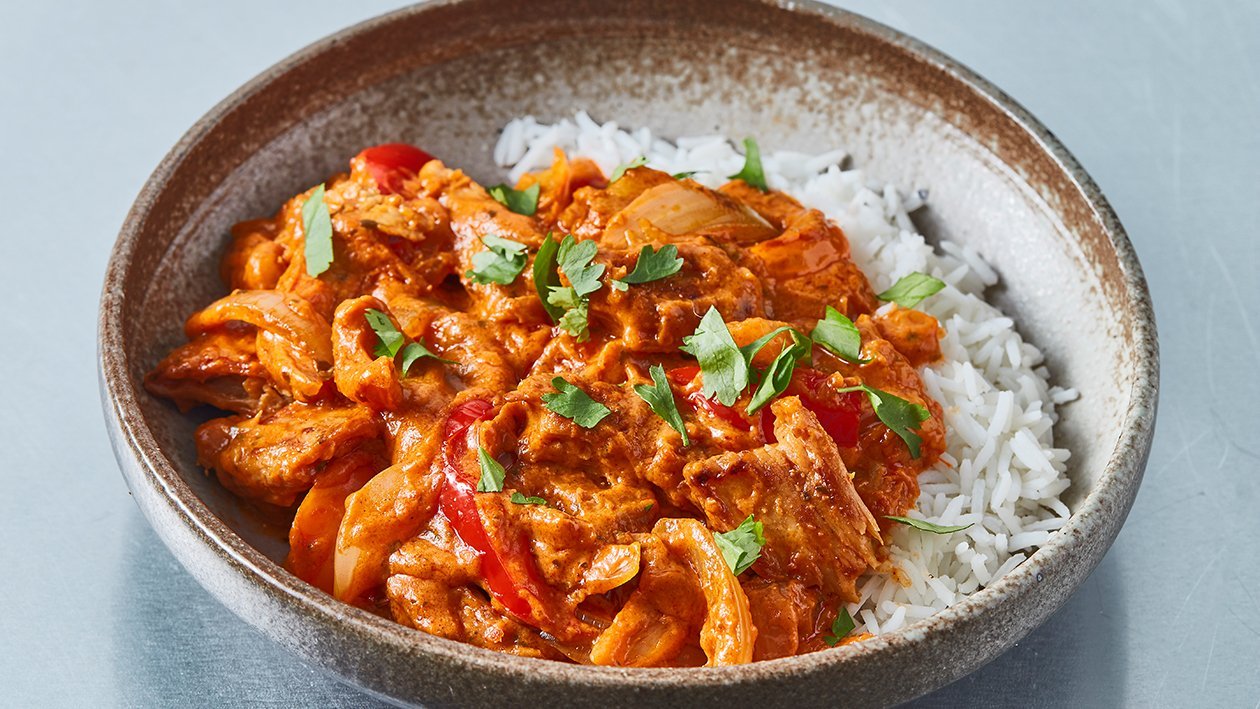 Ingredients
Vegan Chicken Marination
Knorr South East Asian Spice Paste 600g

30.0 g
Butter NoChicken
Garam Masala Powder

30.0 g
Preparation
Vegan Chicken Marination

Marinate vegan chicken for 10mins.
Pre-heat oven to 220 degree celcius and bake for 5mins.

Butter NoChicken

Blend ginger, garlic and water into a paste and set it aside.
Heat up sauce pan, melt butter and stir-fry garlic ginger paste and spice powder till fragrant.
Sweat tomato paste till soft.
Add in Pronto Tomato sauce and mix well, bring mixture to a simmer for 15mins.
Fold in vegan chicken meat and let it simmer for 5mins.
Lastly, fold in honey and evaporated milk, and it's ready to serve.