Chamomile Melon Smoothie
Watermelon makes this drink extra refreshing.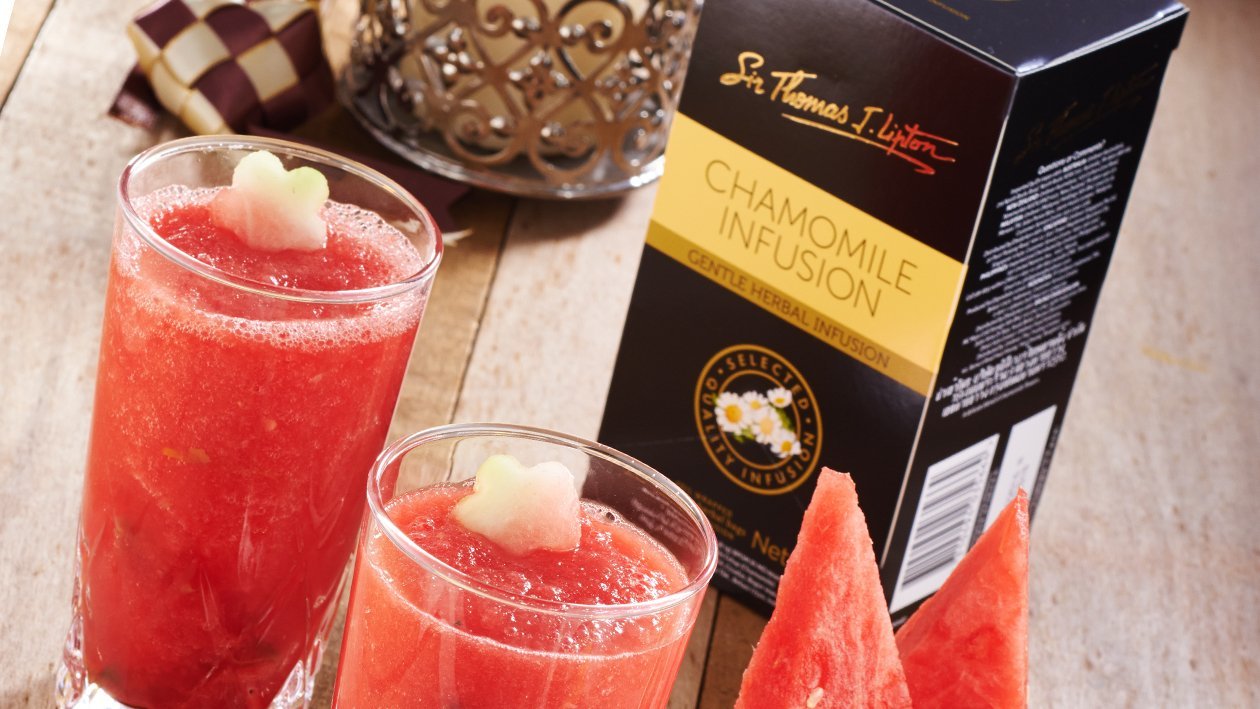 Ingredients
Tea
SIR THOMAS LIPTON Chamomile 1g

1.0 pc

Ripe Watermelon, chopped

2.0 cup

Dates, roughly chopped

6.0 pc
Preparation
Tea

Steep STL Chamomile Infusion in hot water. Let cool and refrigerate.
In a blender add watermelon, dates, Chamomile Infusion tea and ice cubes. Blend until smooth.

Assembly

Pour into smoothie glasses and garnish with some chopped dates.
Serve immediately.