Cheese Fondue
Who can resist the creamy, melted goodness of cheese fondue? Just those two words alone conjure up vivid images of finger-licking, morsel-dipping heaven. With Knorr Instant Cheese Sauce Mix, preparing cheese fondue has never been more easy.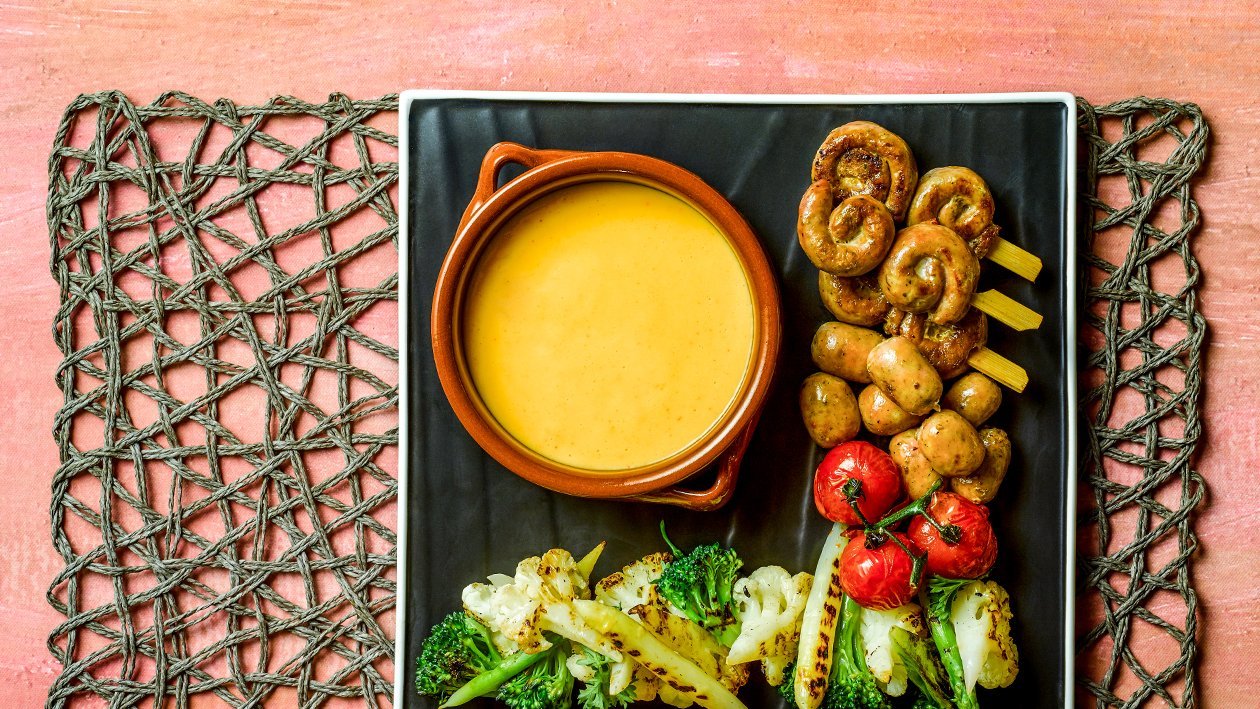 Ingredients
Cheese Base
Fondue
Garnish and Condiments
White Asparagus, roasted

100 g

Cauliflower, roasted

150 g

Cherry Tomato, roasted

100 g

Snail Sausage, roasted

150 g

Cocktail Sausage, roasted

150 g
Preparation
Cheese Base

In a mixing bowl, mix well all the ingredients and set aside.

Fondue

In a pot, using the butter, sweat onion till fragrant.
Add in chili powder and hot dog relish. Stir fry till fragrant.
Fold in cheese base (400ml) and bring to boil.
Fold in cream, salt and let it simmer for 5mins.
Ready to use.

Garnish and Condiments

Prepare ingredients as mentioned above.

Before Serving

Transfer fondue to desired ware.
Plate condiments.
Garnish and serve.