Cigar
At first glance, these tapas bear a striking resemblance to spring rolls. But the moment your diners pop these in their mouths, they'll be hit by a kaleidoscope of tastes and flavours—from the seabass rilette to the special dashi mayonnaise.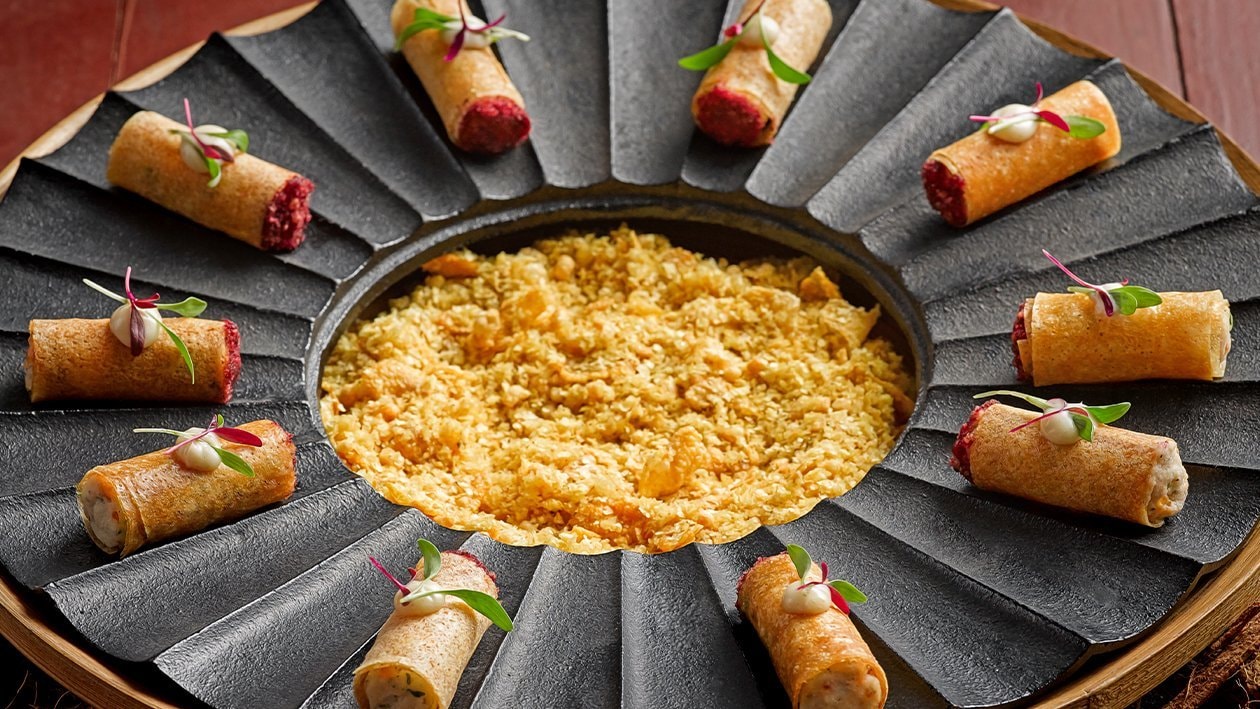 Ingredients
Cigar
Seabass Rilette
Seabass, baked and shredded

300.0 g

Best Foods Real Mayonnaise

80.0 ml

White Pepper Powder

2.0 g
Dashi Mayonnaise
Best Foods Real Mayonnaise

White Pepper Powder

4.0 g
Garnish
Edible Potato Flakes to garnish
Preparation
Cigar

Brush maple syrup on brick pastry.
Combine two pieces and trim to desired size.
Use a cylinder tube mould and bake at 150°C for 5 mins.
Remove from mould and cool.

Seabass Rilette

Combine all ingredients together.
Transfer to piping bag.
Pipe into cigar brick pastry and coat with beetroot crumble.

Dashi Mayonnaise

Combine water, dashi, bonito flakes, salt, sugar and white pepper powder and bring to a gentle boil for 30 seconds.
Set aside to cool.
Fold in Best Foods Real Mayonnaise with Knorr Concentrated Chicken Stock and transfer to piping bag.

Garnish

Pipe dashi mayonnaise onto cigar.
Garnish with red garnet cress and coriander cress.