Coconut Island Tea
The grass jelly gives this milky drink a wonderful character.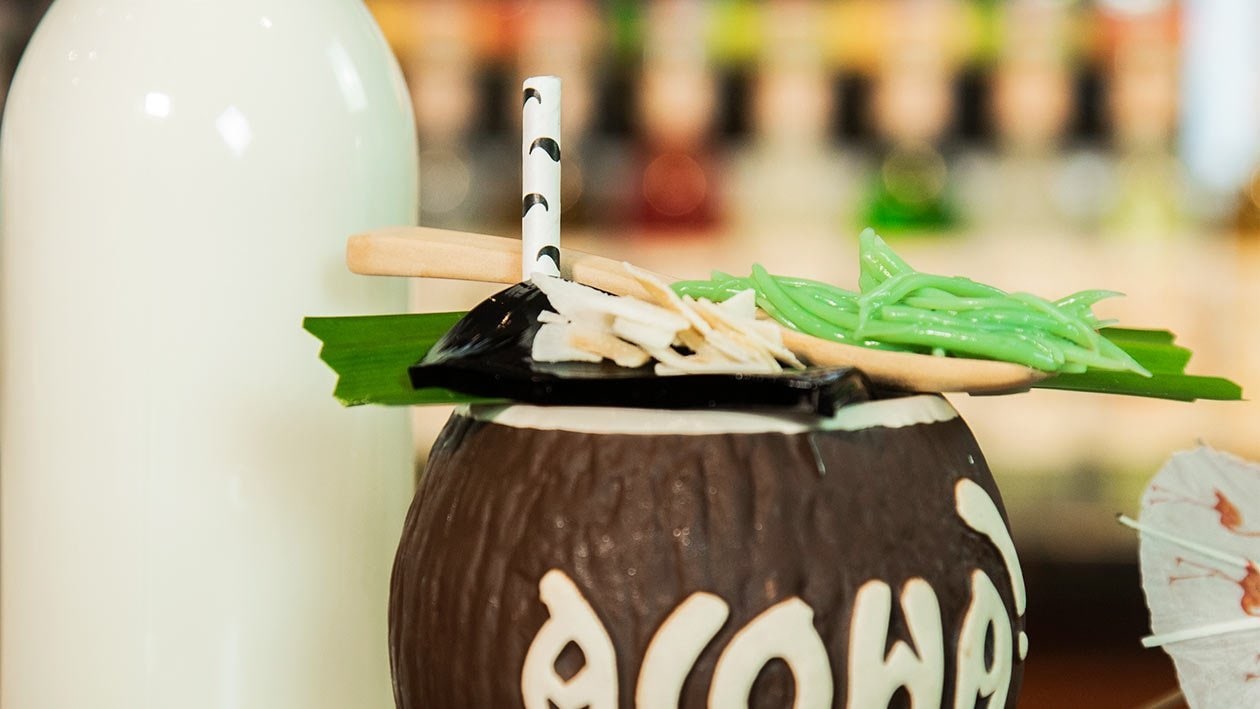 Ingredients
Tea
Monin Coconut Syrup

20.0 ml

LIPTON Sir Thomas Lipton English Breakfast 25x2.4g

100.0 ml
Preparation
Tea

Pre-brew tea - 1 tea bag in 200ml of boiling water for 4-5 mins. Cool and set aside.
Combine 100ml of pre-brewed tea, Monin coconut syrup, milk in a shaker.
Add ice and shake well.
Strain and serve in glass.
Top up with milk, then garnish with grass jelly, coconut chips and pandan leaf.