Crispy Fish Skin with Salted Egg Sauce
It's the snack that's taken the country by storm – and there's no need to peel egg shells! With Knorr Golden Salted Egg Powder, made from real salted egg yolks, this ubiquitous titbit can be dished out in minutes.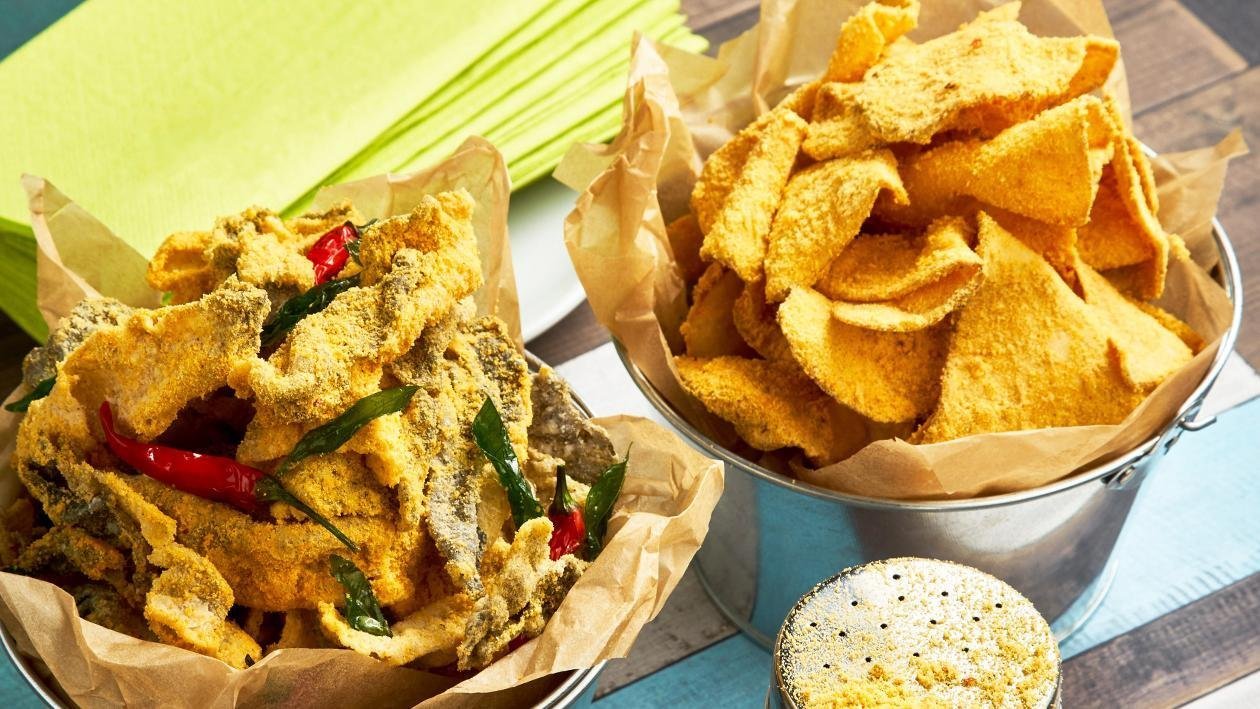 Ingredients
Pre-mix Salted egg Paste
Salted Egg Sauce
Pre-mix Salted Egg Paste

80 g

Fish Skin, deep fried

200 g
Preparation
Pre-mix Salted egg Paste

In a mixing bowl, mix well all ingredient and ready to use.

Salted Egg Sauce

Melt margarine in sauce pot, stir fry curry leaf, chilli padi till fragrant.
Add in pre-mix salted egg paste and stir-fry in low heat until foamy.
Once foamy, toss in fish skin and mix well.
Ready to use.