Dark Chocolate Minty
Make this classic pairing healthier by using Lipton Peppermint tea.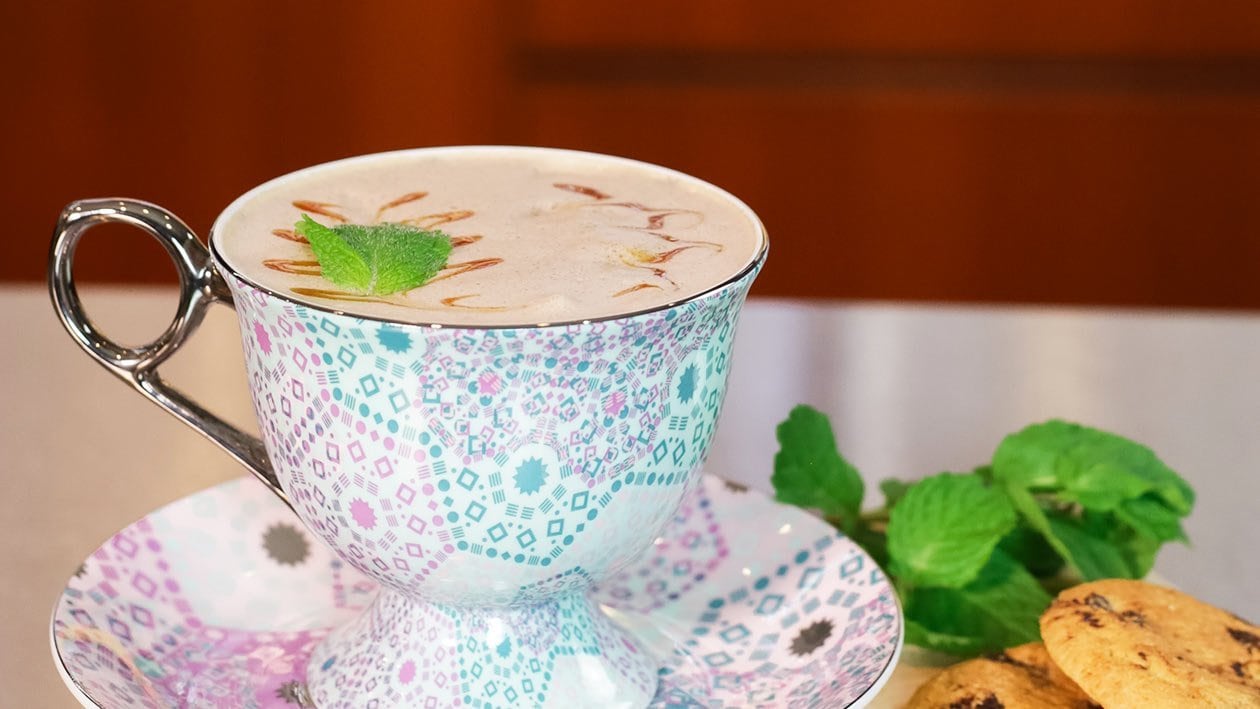 Preparation
Tea

Pre-brew tea - 1 tea bag in 200ml of boiling water for 4-5 mins. Set aside.
Combine 120ml of pre-brewed tea and all other ingredients in a milk pitcher.
Stir the mixture to dissolve the chocolate.
Froth the mixture until it is hot.
Garnish the layer of foam with Caramel Sauce.