Double Boil Oxtail, Burdock, Black Bean Soup
While popularly known as a Western dish, Chinese oxtail soups are also incredibly delicious. And when cooked to perfection, the meat simply glides off the bone. The soup can be served on its own, or with rice.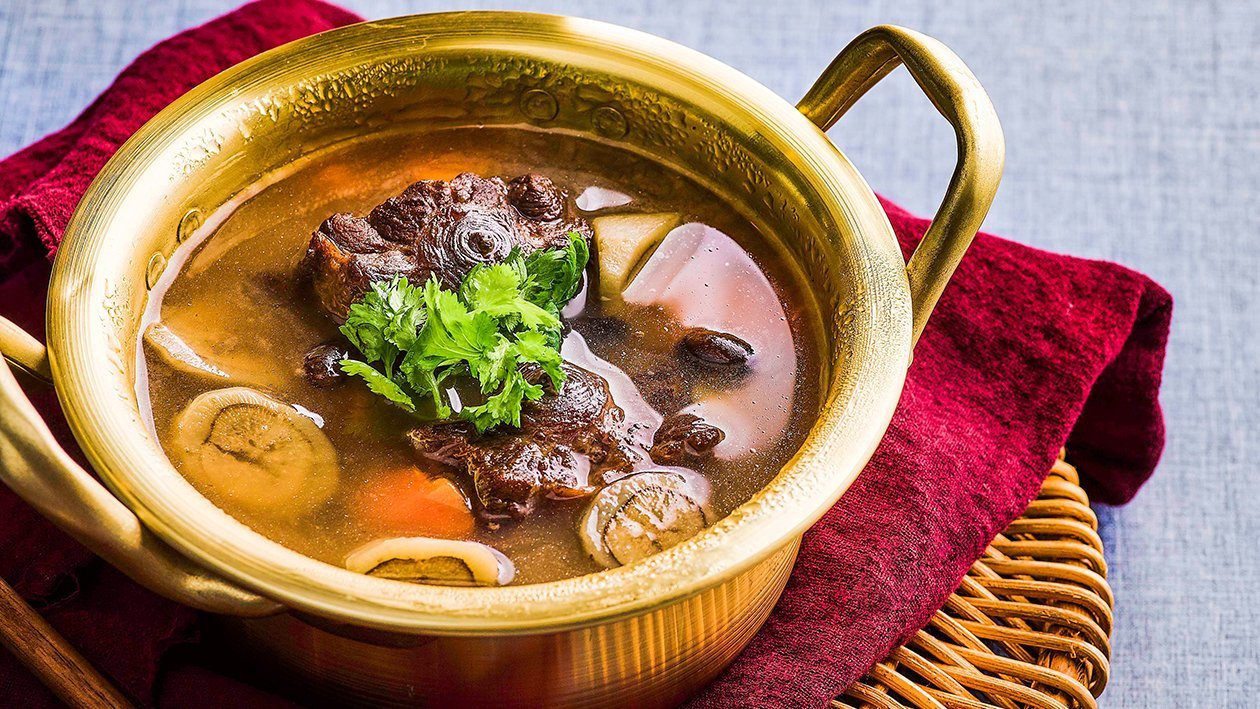 Ingredients
Oxtail
Soup Base
Black Bean, soaked

100.0 g

Burdock, 1cm cubed

300.0 g

Carrot, 1cm cubed

200.0 g

Knorr Chicken Seasoning Powder

15.0 g
Before Serving
Preparation
Oxtail

Heat up corn oil in sauce pan, grill oxtail until fragrant and brown.
Set aside for later use.

Soup Base

Pre-heat steamer, add in all ingredients into soup pot.
Steam for 1 hour 30 minutes.
Add in seasoning and steam for another 30 minutes.

Before Serving

Transfer to soup bowl and garish with coriander leaf.
Ready to serve.