Double-boiled Chicken Soup with Cordyceps Flower and Hairy Gourd
The double-boiled chicken soup is a timeless Chinese classic for many families. Indulge in this highly nutritious soup that packs in the goodness of chicken, scallops, cordyceps and hairy gourd.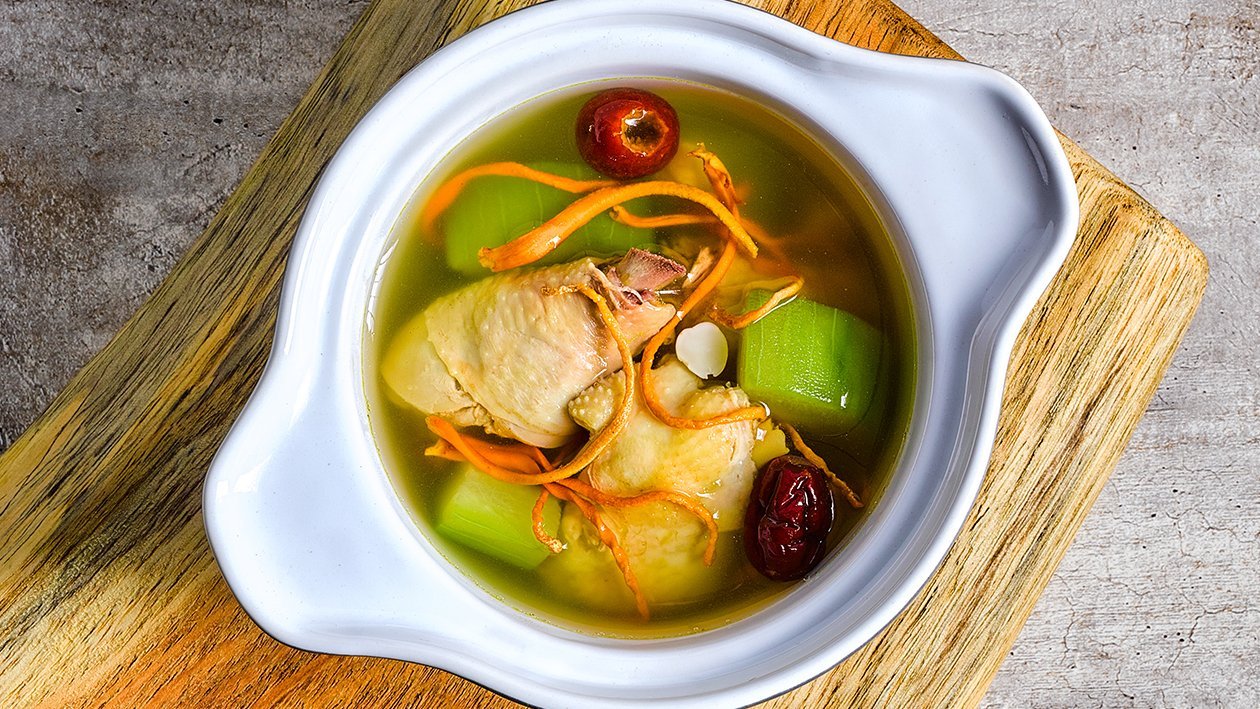 Ingredients
Base Stock
Condiments
Kampong Chicken, halved, blanched

800.0 g

Hairy Gourd, peeled, deseeded

400.0 g

Dried scallop, soaked, strained

20.0 g

Sweet and Bitter apricot kernel

5.0 g
Preparation
Base Stock

Heat up water in stock pot.
Add in Basic Stock Reduction, Concentrated Chicken Stock and Chicken Seasoning Powder, simmer for 5mins.
Set aside for later use.

Condiments

Blanch and rinse kampong chicken. Set aside.
Prep all other ingredients – hairy gourd, red dates, cordyceps flowers, dried scallops, dried cuttlefish, apricot kernels – accordingly.

Before Serving

Add all ingredients and stock base into a large ceramic/porcelain soup pot.
Double boil in steamer for 3hrs.
Ready to serve.