Eggs Benedict with Grilled Salmon
For a truly indulgent breakfast, you can't go wrong with this classic. Drizzled with Knorr's rich Garde d'or Hollandaise Sauce, these flawless poached eggs are served on buttery Brioche and delicious grilled salmon.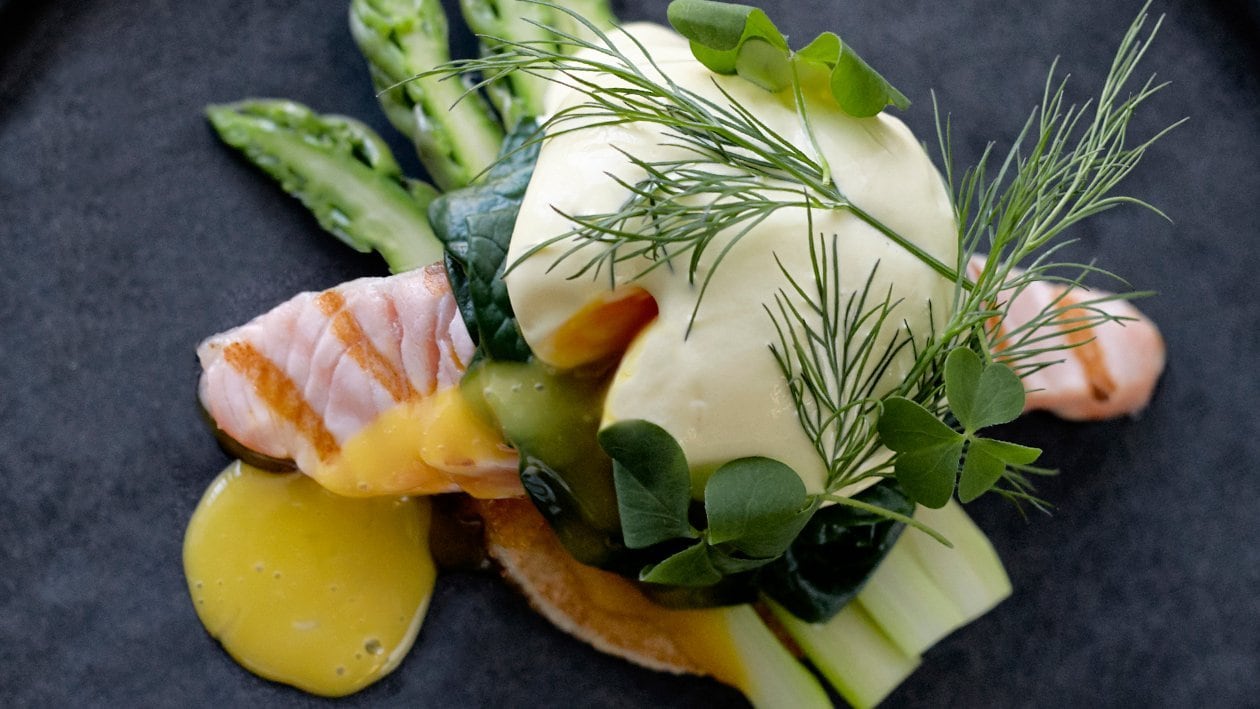 Ingredients
Toast
Salmon
Vegetables
Green Asparagus, peeled and blanched

150.0 g
Eggs
Hollandaise Sauce
Preparation
Toast

Pre heat oven to 160 degree Celsius.
Brush clarified butter onto the brioche.
Bake the brioche for 8 mins or till golden brown.

Salmon

Slice the salmon in 10 (or as needed, depending on the number of portions) portions.
Grill on both sides.
Season with sea salt.

Vegetables

Clean and boil the asparagus.
Stir fry the spinach.

Eggs

Poach the eggs in water with vinegar.

Hollandaise Sauce

Heat the Hollandaise and put in a siphon.

Before Serving

Place the toast in the center of the plate.
Season the asparagus and the spinach and put them on the toast.
Add the grilled salmon on the asparagus.
Add the warm poached egg.
Finish with the Hollandaise sauce from the siphon.
Garnish with dill and wood sorrel.
Cut the egg so the yolk runs out.