Fish Maw with Crabmeat Soup
Fish maw soup is normally served during special occasions. You don't have to wait any longer! Make the perfect stock base with this easy recipe that delivers a savoury touch with chicken and scallop bouillon.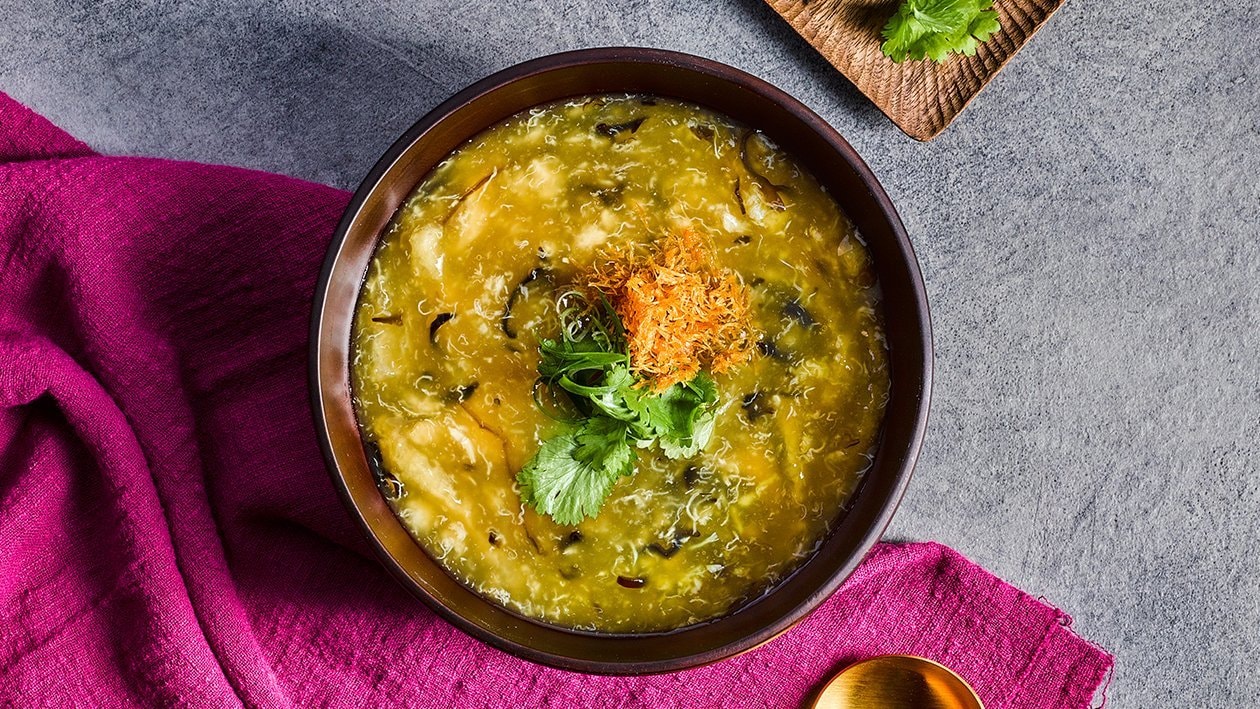 Ingredients
Soup Ingredient
Black Fungus, soaked and sliced

50.0 g

Dried Scallop, soaked and shredded

50.0 g
Stock Base
Hua Tiao Chinese wine

10.0 ml
Before Serving
Crispy Scallop, shredded

10.0 g

Spring Onion Sprig

10.0 g
Preparation
Soup Ingredient

Heat up water in wok, do a quick blanch of all ingredients separately.
Strain and set aside.

Stock Base

Heat up 2L of water in wok, add in Basic Stock Reduction, Concentrated Scallop Bouillon, Chicken Seasoning Powder and sugar.
Ensure all seasoning dissolves and then bring the stock to a simmer.
Mix corn flour with water and use mixture to thicken simmering stock.
Add in Chinese hua tiao wine.

Before Serving

Add in all pre-blanched ingredients into stock base.
Stir well and simmer for 5mins.
Pour into soup bowl and garnish with coriander sprig and drizzle shallot oil over it.
Ready to Serve.