Flavours of Spring
Succulent seafood gets a twist in this dish of grouper and scallop seasoned to perfection. The sweet meat of the grouper is mixed with Japanese scallops, encased in fish skin, and fried to a golden roll of goodness you just can't get enough of.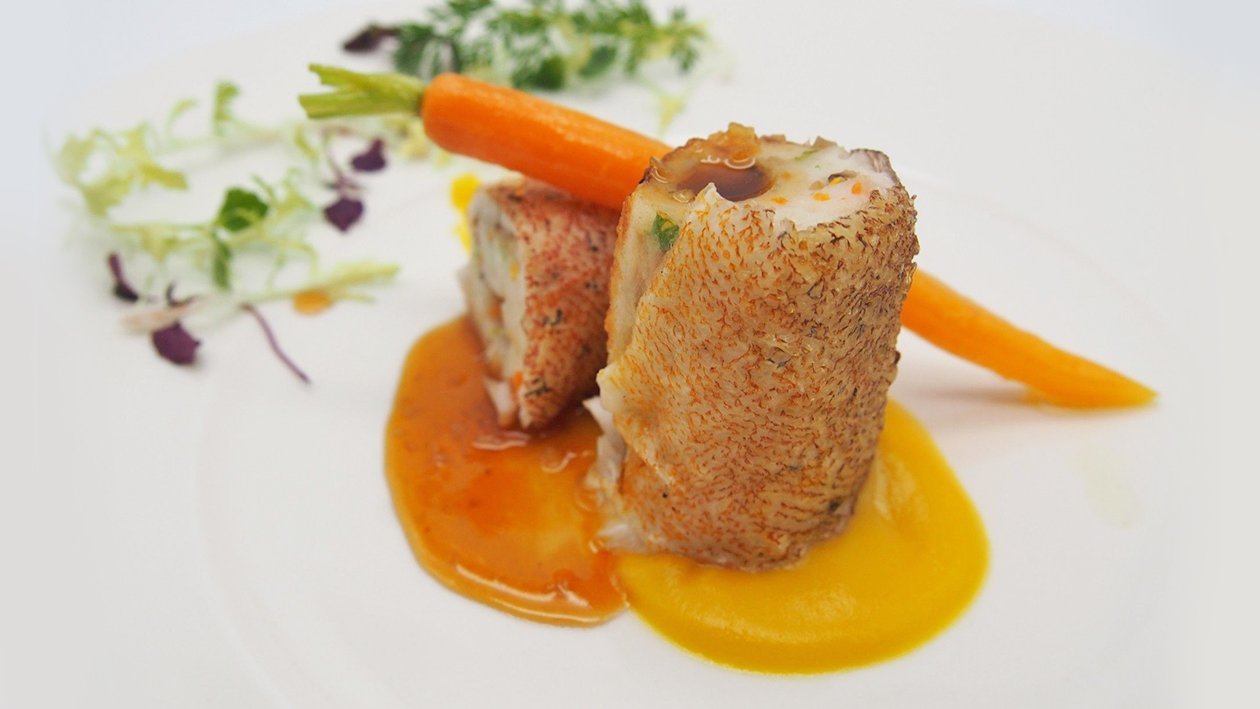 Ingredients
Flavours of Spring
Flavours of Spring
Red Grouper
/g
900.0 g
0%
Coriander Leaves
/g
10.0 g
0%
Dried Mushroom
/g
50.0 g
0%
Japanese scallops
/g
150.0 g
0%
Pumpkin without Skin
/g
200.0 g
0%
Cooking Cream
/g
50.0 g
0%
Knorr Golden Salted Egg Powder 800g
/g
50.0 g
0%
Sesame Oil
/tsp
0.5 tsp
0%
Potato Starch
/g
180.0 g
0%
Flavours of Spring
Japanese scallops

150.0 g

Pumpkin without Skin

200.0 g
Preparation
Flavours of Spring

Cut the fresh red grouper into slices. Separate the skin and fish meat. Set aside the skin for later use.
Add the other ingredients into the fish slices and Japanese scallops. Mix well with other seasoning. Set aside for later use.
Lay out cling wrap on the table and place the fish skin on top of it. Spread the mashed fish paste on it then roll it into a cylinder.
Steam the pumpkin till soft, add in cooking cream, salted egg powder until evenly. Set aside as sauce.
Steam the fish roll for 15 minutes.
Put the fish roll, coat with corn flour. Pan fried fish roll till golden brown.
Drizzle the special homemade sauce onto the fish roll. Ready to serve.