Gan Xiang' Crispy Fish
An alluring, aromatic mix of spices including basil, chilli and garlic injects a distinctive South East Asian flavour to this appetizer. Equal parts sweet, spicy and savoury, this "gan xiang" sauce is a superb complement to the golden-brown crispy fish.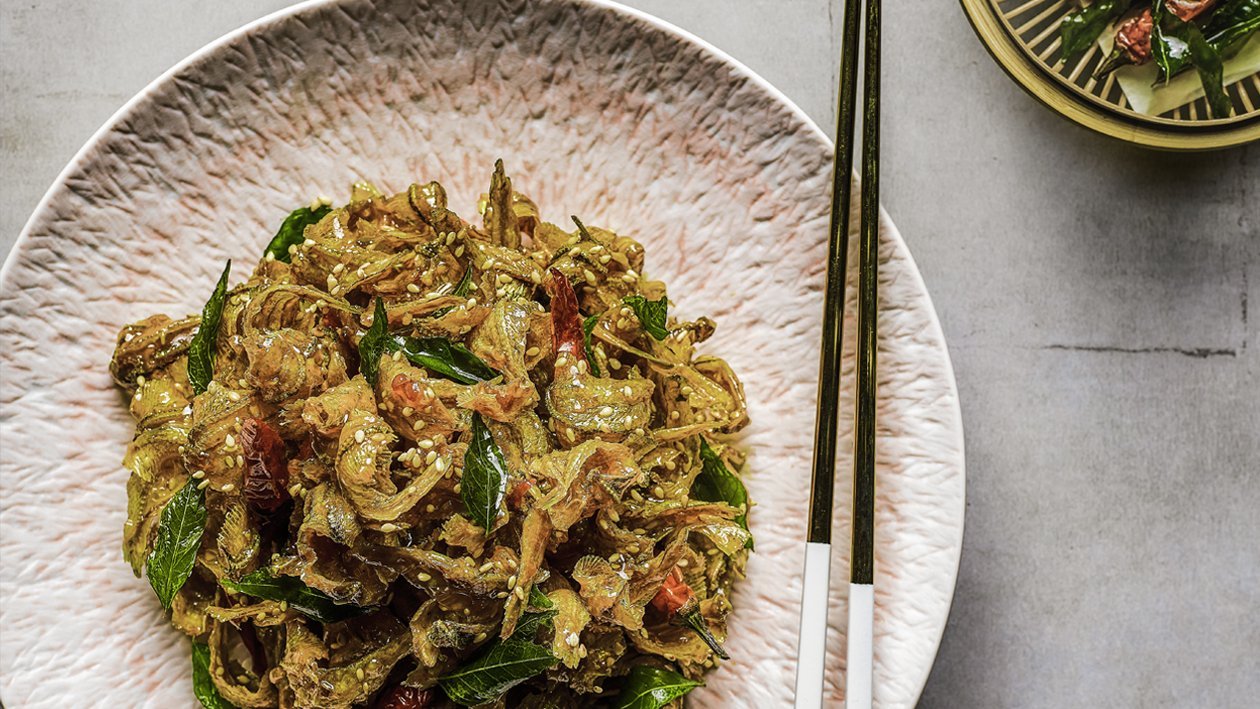 Ingredients
Pre-mix Gan Xiang Paste
Flat Fish
Garnish
Thai Basil, deep fried

30 g
Preparation
Pre-mix Gan Xiang Paste

In a mixing bowl, mix in all the ingredients together.
Ready to use.

Flat Fish

Pre heat deep fryer to 180 degree Celsius.
Fry flat fish till crispy and golden brown.
Heat wok to medium heat, stir fry shallots, garlic and curry leaf till aroma is released.
Add in pre-mix sauce and crispy fish. Toss evenly.

Garnish

Garnish and ready to serve.