Golden Seafood Roll
Every mouthful of this dish is a moment to be savoured. Tender slices of richly marinated grouper are steamed and fried with a fragrant prawn paste, and served with a mouth-watering pumpkin sauce. Serve with a bed of steaming rice to fully enjoy all the rich flavours.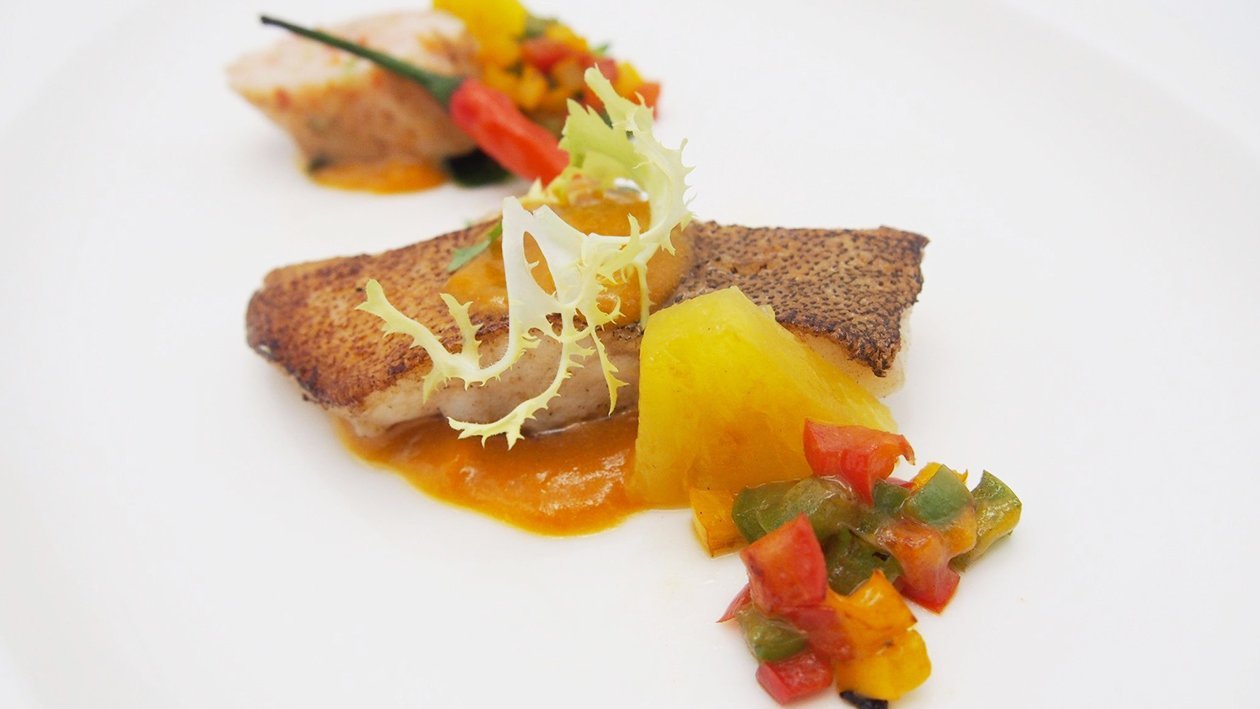 Ingredients
Golden Seafood Roll
Green and Red Capsicums

10.0 g
Preparation
Golden Seafood Roll

Wash and cut the red grouper into slices. Then marinate with chicken powder, salt, sugar, pepper powder and corn starch.
De-shell the prawns, wash and clean. Beat it into a paste.
Fry the red grouper slices till golden brown. Set aside on a plate. Roll up the prawn paste and steam before frying.
Sauce preparation method: Steam the pumpkin then mash it. Add in salted egg powder, rock sugar honey sauce to cook and prepare the sauce.