Hot Lychee Ginger Tea
Hot ginger tea maintains a timeless popularity due to its soothing, comforting effects and myriad perceived health benefits. Lipton's Lychee Iced Tea Mix adds a delicate touch of fragrant sweetness to this classic beverage.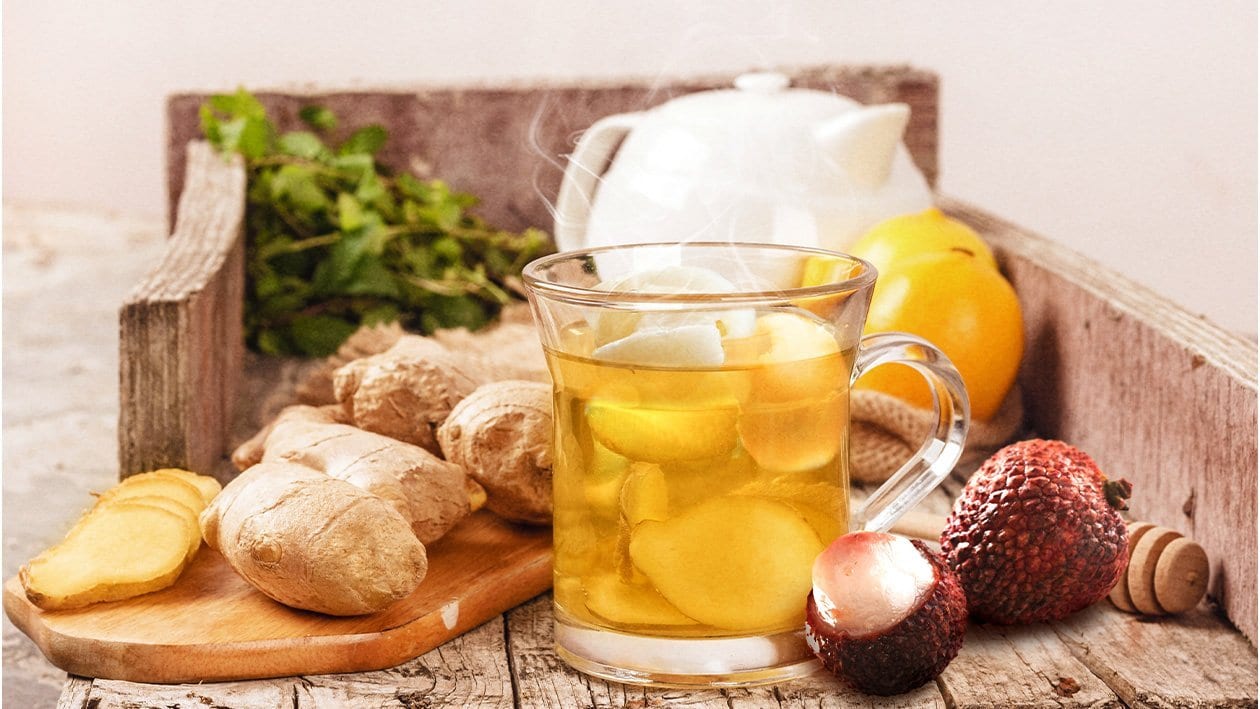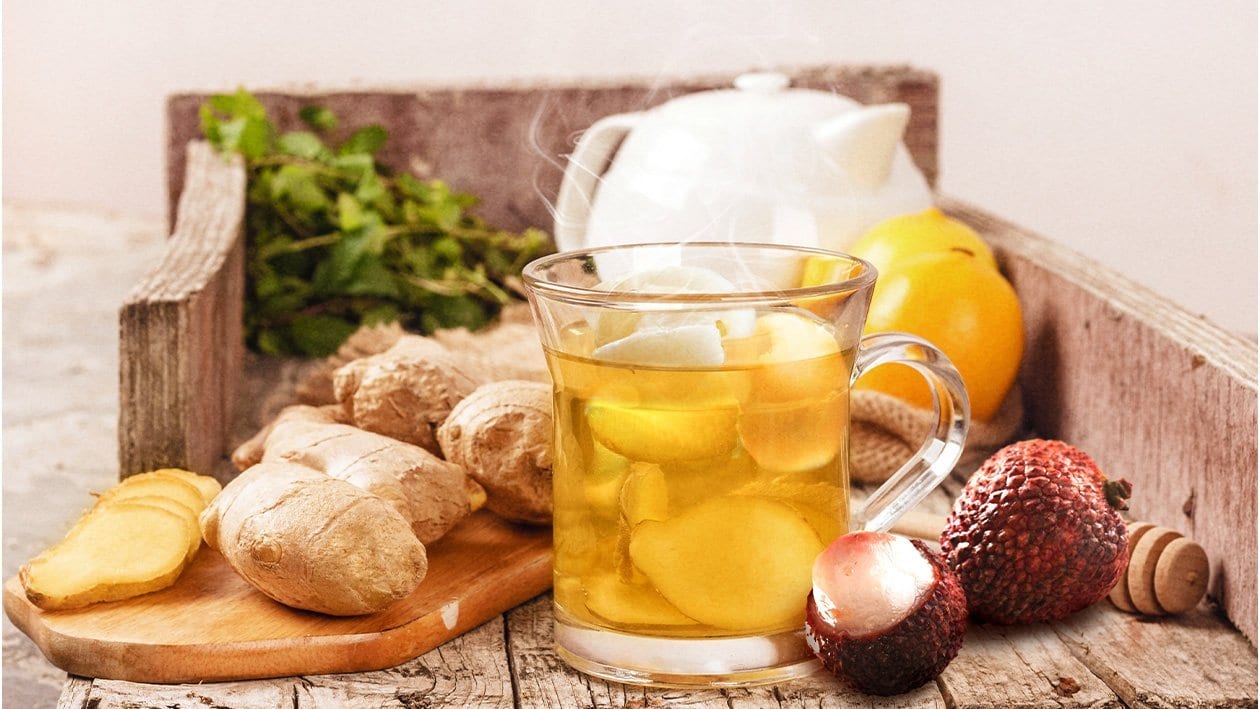 Ingredients
Hot Lychee Ginger Tea
Pickled Yellow Ginger, sliced

15.0 g
Preparation
Hot Lychee Ginger Tea

Heat up water in pot, dissolve Lipton Iced Tea Mix - Lychee and yellow ginger.
Bring to boil and stir well before serving.