Mala Soup Base
Satisfy diner cravings for that spicy, oily, tongue-numbing sensation that is Mala. The rich mixture of spices and seasonings like Szechuan peppercorn, dried chilli paste, and a dash of Knorr Concentrated Chicken Stock recreates this authentic taste.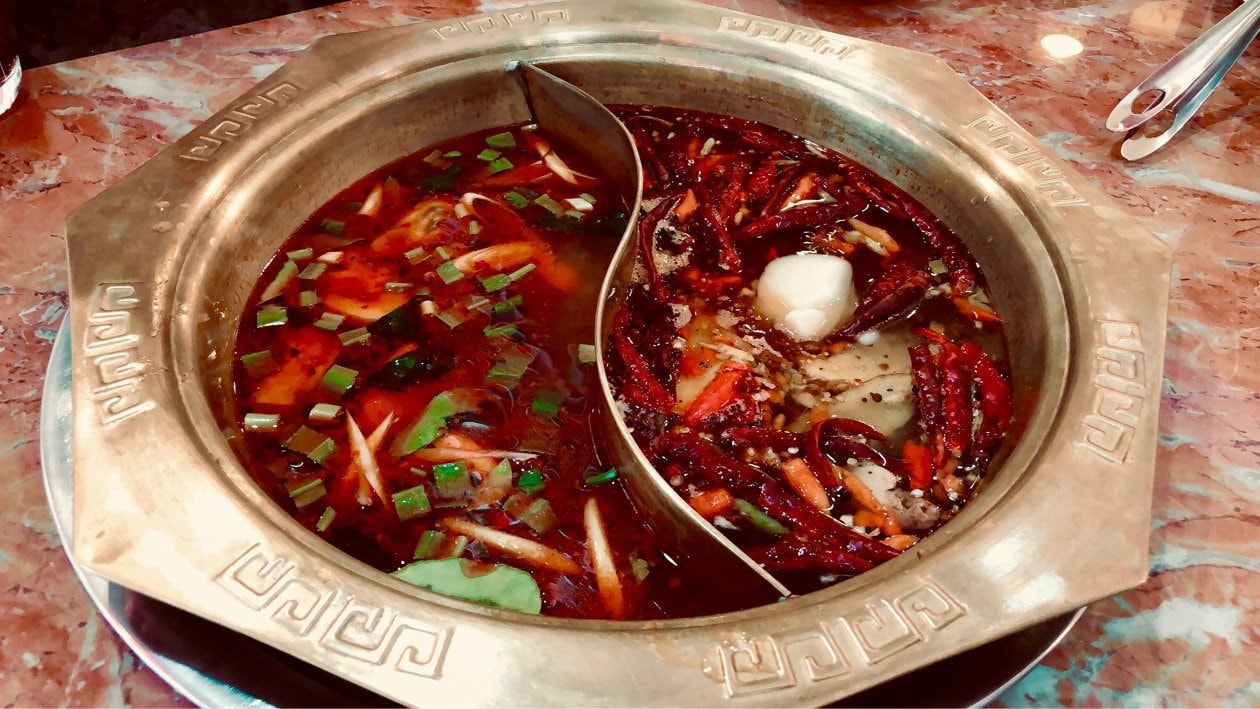 Ingredients
Mala Oil Base
Dried Chilli Paste

300.0 g

Pickled Chilli (Pao Jiao)

100.0 g

Sichuan Peppercorn Oil

50.0 g

Glutinous Rice Wine

50.0 g

Green Peppercorn Oil

100.0 g

Green Sichuan Peppercorn

25.0 g

Red Sichuan Peppercorn

25.0 g

Gao Liang White Wine

45.0 g
Mala Soup Base
Mala Oil Base, as above

300.0 ml

Green Sichuan Peppercorn

10.0 g
Preparation
Mala Oil Base

In a wok, heat up oil with low medium heat, cook chilli paste, board bean paste and stir fry till fragrant.
Add add onion, ginger, garlic and cook for 30mins using low medium heat.
Soak szechuan peppercorns in gao liang white wine, strain and add into the wok with dried chilli and cook for 10mins.
Add in glutinous rice wine, rock sugar, chicken powder and cook for another 5mins.
Lastly fold in szechuan peppercorn and szechuan green peppercorn oil and cook for 5mins.
Let it cool down and reserve for later use.

Mala Soup Base

Add in all the ingredients except mala oil base and bring to boil.
Add in mala oil base and ready to use.