Pasta Arrabiata with Anchovies and Pecorino
Anchovies, Pecorino cheese, and a healthy dose of red chillies come together in a smooth and spicy sauce. Served on penne done perfectly 'al dente', your dinner guests are sure to savour every last drop.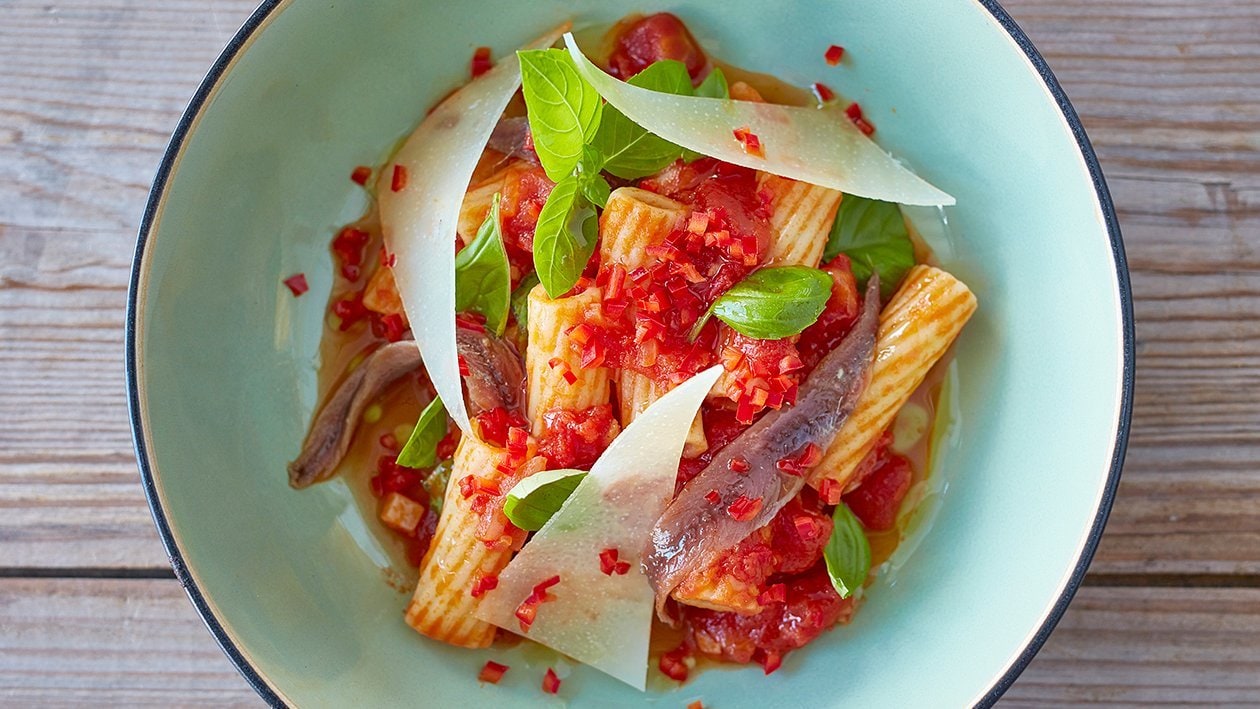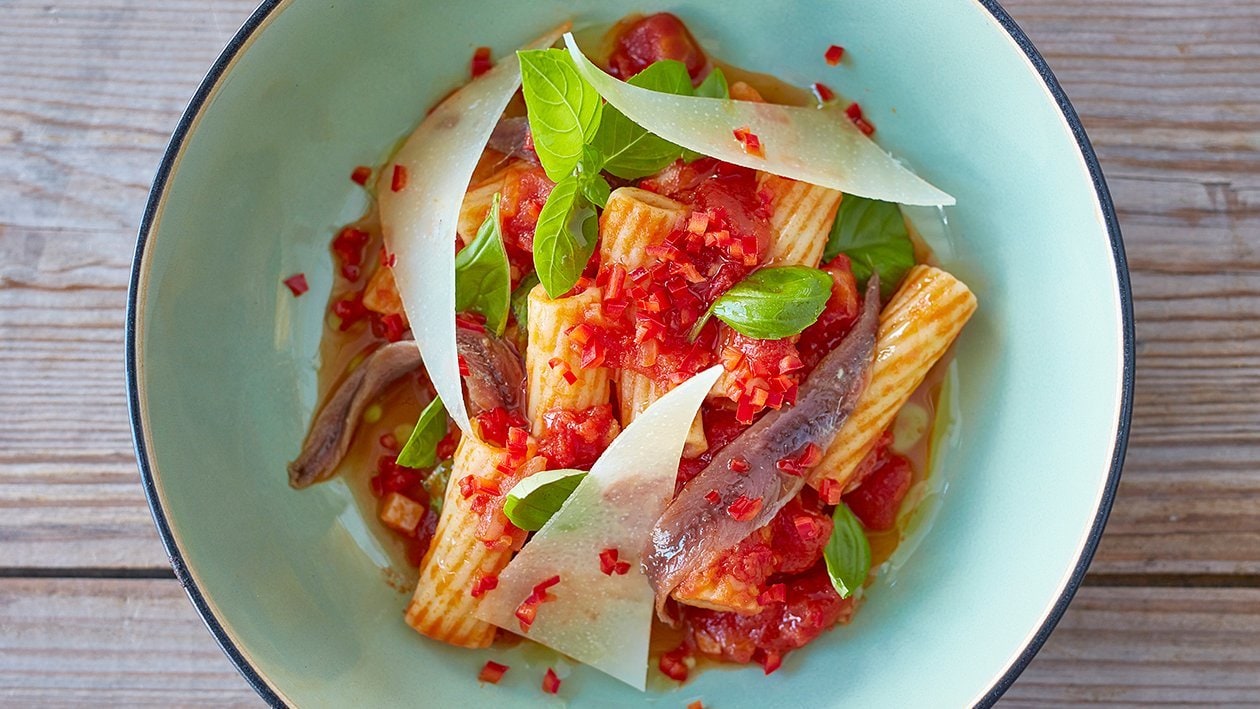 Ingredients
Pasta
Sauce
Red Chilli (with seeds), chopped

30.0 g
Before Serving
Pecorino Cheese, shaved

200.0 g
Preparation
Pasta

Prepare pasta as mention.
Drizzle with olive oil.

Sauce

Sweat onion and garlic.
Add the chopped chilies and sweat for 3 minutes under low heat.
Add the Knorr Tomato pronto.
Simmer for 5 minutes.
Season with salt and black pepper.

Before Serving

Bring the boiled pasta in the sauce.
Reheat the pasta in the sauce.
Let the sauce soak into the pasta.
Plate the pasta arrabiata.
Decorate with anchovies filet for a nice salty taste.
Finish with of pecorino cheese and fresh basil.